When I first read about this challenge I thought it would be a good reason to finally try to learn SketchUp.
I find bookcases as boring as anything as a design study. A quick look at one of my favorite design sites revealed that at www.danish-furniture.com there where no bookcases at all. Not even a small one. It isn't difficult to understand why. A bookcase is nothing but a collection of shelves connected by some kind of structure. Plain or ornate. The more ornate, the less efficient in its primary function, book holding capacity.
A quick inventory revealed that I have fifteen bookcases. All stuffed to capacity with books. All bookcases plain, very plain. Simple cases designed to hold shelves up and stopping book from falling over. To design another one was a SketchUp challenge.
After countless hours I came up with one that I quite liked and decided to enter it. Then another one that I decided I would actually build. For the summerhouse. And the last night I came up with this one that I am actually entering .
This can obviously be built as a single unit as well. Measurements for a single unit: height 2100 mm, with 900 mm and depth 280 mm.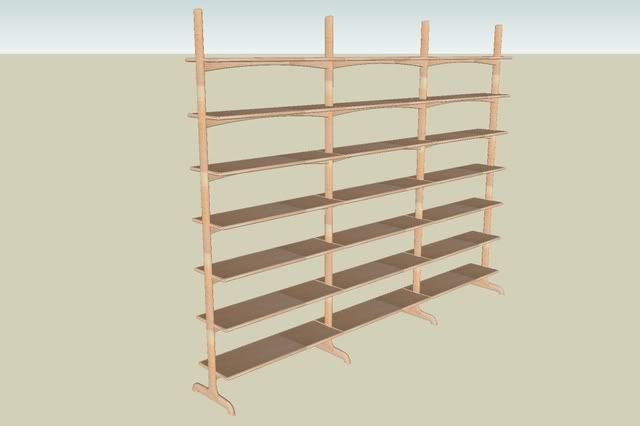 To get it stable enough without a back, I used stabilizers beneath the shelves. This is my suggested connecting method, as it will make it easy to put up or take down.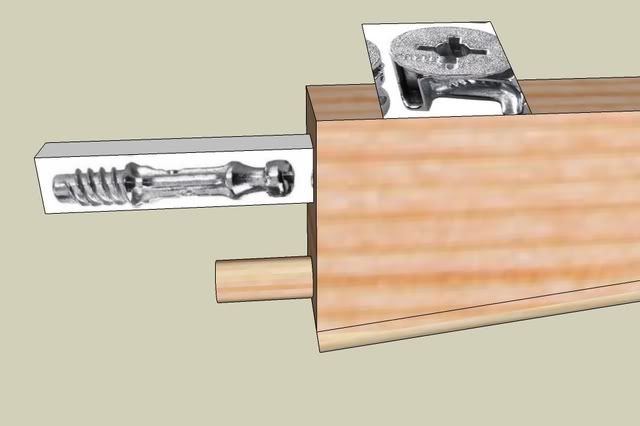 This is shoving the shape of the stabilizers and legs. Perfect fit is assumed.

Fit of the shelves. The shelves are to be connected to the stabilizers through unglued dowels.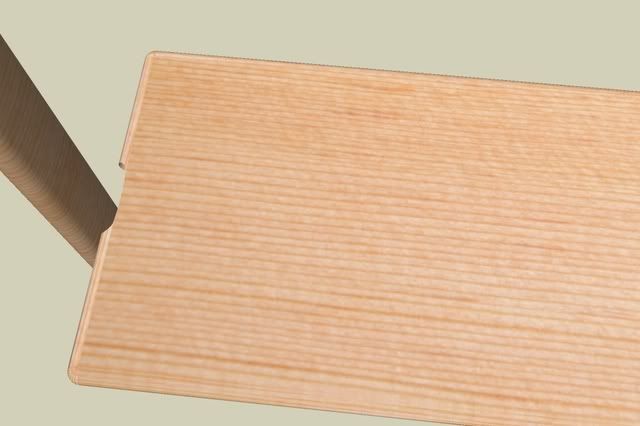 This is kind of the feet. Kind of, because they just don't look right. A more pronounced slope towards the ends is what I was aiming for. This is more or less what SketchUp delivered. I am sure there is a way to do this and I might even find it some day. Anyway, you get the idea. As you can see in this picture this would not stand nicely against a wall. If used against a wall the legs must be shortened quite a bit. Possibly down to the 280 mm of the shelves or even a bit asymmetric.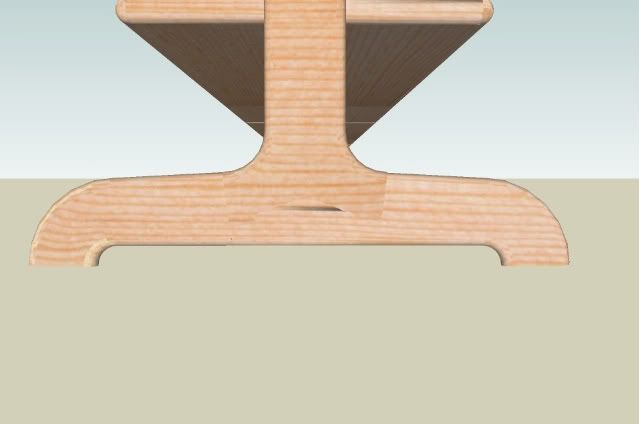 I really don't think I will be touching SketchUp any time soon.
Here is the SketchUp file. Remember it is in millimeter.
Ingemar
---