I put 4 coats of flat dove white paint on the outside and 4 coats of satin wipe-on poly on the inside, except for the cedar on the bottom which is unfinished. I think the flat paint was a bad idea. It seems to get dirty if I even look at it funny. Some day I will probably use this chest as a test run for doing some stencil work so maybe that will cover up or blend in some of the dirt.
Overall view:

View with the lid open:

View showing the cedar lining:

I also used two of these brass lid stays to keep the lid open at any angle and keep fingers from getting smushed: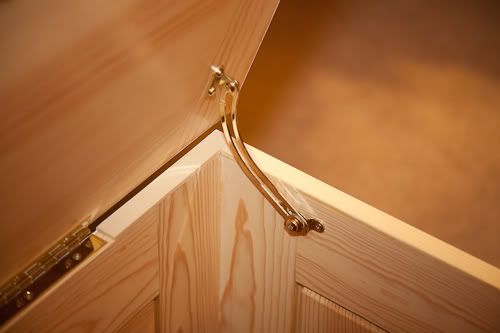 -- Good Judgement Comes From Experience. Experience Comes From Bad Judgement.
---