I've learned a lot during this build. For some reason, I decided that it would be easier to form the feet after I had glued all 4 sides together. I don't know why I thought that but it turns out not to be true and in hindsight I realize that if I had done something to screw up a foot it would have been a pain to fix the problem.
Here is one side of the foot formed

And now the other

I also put in the supports for the bottom

and installed some 1/2" ply for the bottom

Another idea I had was that it wouldnt matter if my joints looked good on the ends and it didnt matter if the wood wasn't smooth, I would just fix it later. Well, that turned out to be more difficult than I was expecting as I am not that good with my low angle block plane yet. Also, since it was the 1st time I tried a tongue and groove the joints look bad when exposed on the ends, as they are when the top is open. I also still had to make the mortise for the piano hinge. So I called an audible and added some edging that I ripped on the tablesaw and then planed to the thickness of my hinge. The corners are mitered. I am pretty happy with how it came out:
Here is a mitered corner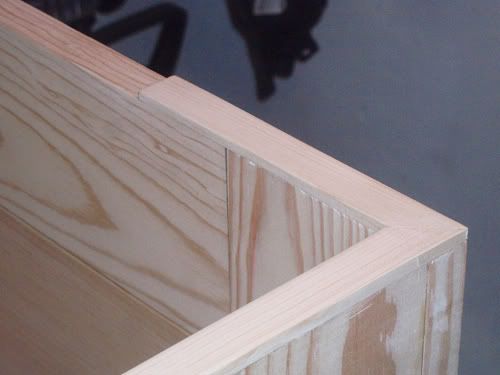 And here you can see the mortise for the hinge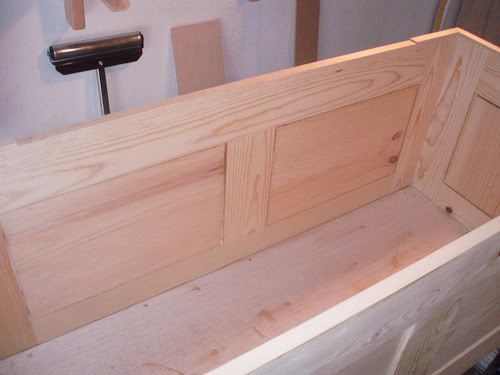 Up next is making the top and then installing some cedar planks…
-- Good Judgement Comes From Experience. Experience Comes From Bad Judgement.
---