My resolution this new year was to finally finish this project so here we go…
After getting my new planer I finally finished planing down the final two panels and glued up the 4th side. I figured this was a good time to sand the inside so I used a random orbit sander to sand the inside to 150 grit. Then it was time to glue the 4 sides together! The diagonal clamp is to pull everything into square.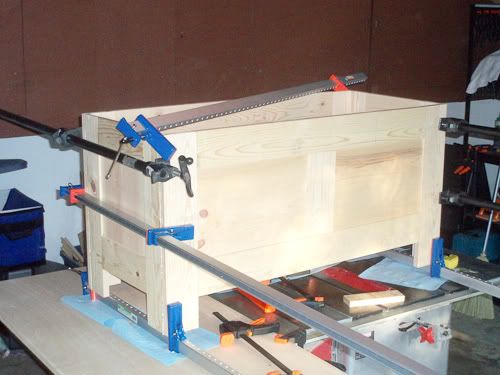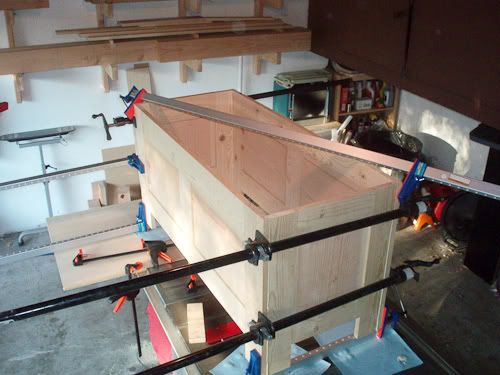 Next step will be to cut the shape of the feet and start adding the bottom.
-- Good Judgement Comes From Experience. Experience Comes From Bad Judgement.
---