First things first, my updated to do list:
To Do (bold items are complete as of this blog posting):
1) Clean up and trash unused items/unusable scrap
2) Consolidate everything in the center of the garage
3) Rough in wiring and electrical
4) Get a sub-panel installed
5) Fiberglass insulation
6) Drywall and Mudding
7) Repeat step One
8) Prime (and maybe paint)
9) Install Fire Extinguisher
10) Add T8 light fixtures 11) Reattach hanging items that will be reused
12) Build a more substantial wall mounted lumber rack
13) Complete and re-purpose my mobile lumber rack/sheet goods storage
14) Take a hiatus from woodworking to hang out with the family
15) Build some small projects for gifts
16) Build shop cabinets, router table, workbench, miter station, etc.
I had to temporarily skip step 10. I'm trying to save a little money at the moment and installing light fixtures will be the most expensive part of the renovation. My original budget says it will take about 25% of my total budget but my latest estimate says it will go up to 40% (although with savings elsewhere, I should be able to keep the total budget the same).
I was able to do some work to get a few items off the ground and out of the way. This involved hanging my car ramps, creeper, and jacks on the wall. I also want to hang my ladders on the wall too, but haven't come up with a good way to do this yet. I want them up and out of the way, but still accessible. Any ideas?
I also hung up my old Triton lumber rack. I had this thing so weighed down before, I had to have been close to the weight limit. That made me nervous, so I am using it to store shorter boards and it is in a more out of the way space. Less weight means I don't need to worry about a collapse. Here is a photo with about 1/3 what I used to have on it.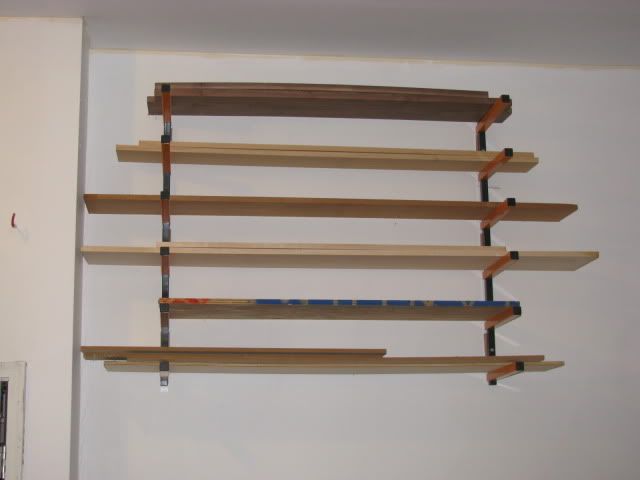 you can see what I mean when I say it is up a little higher

A while ago, ~Julie~ posted a lumber rack project that looked as if it would suit my needs quite well. Here is a link to her project that I used for inspiration. Thanks Julie!
I'm not sure if I built it the same way she did, but it seems to be holding up so far. Here are some pictures of my version.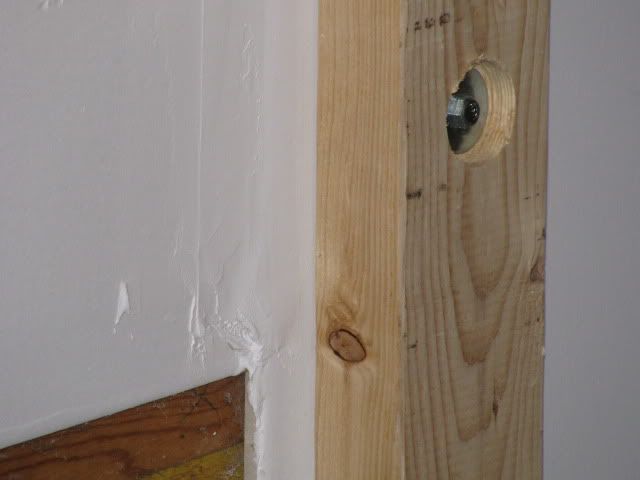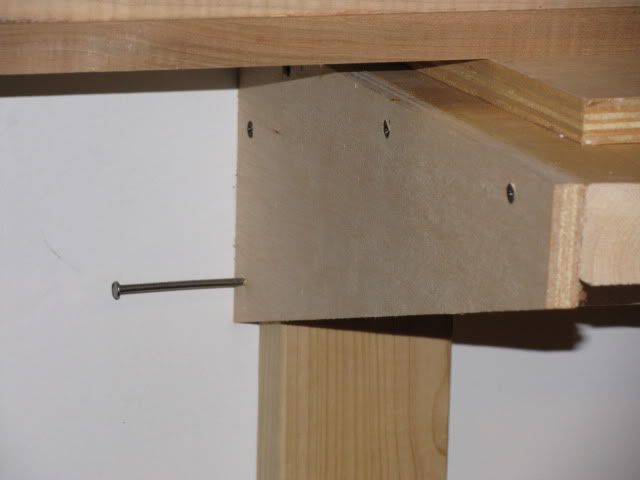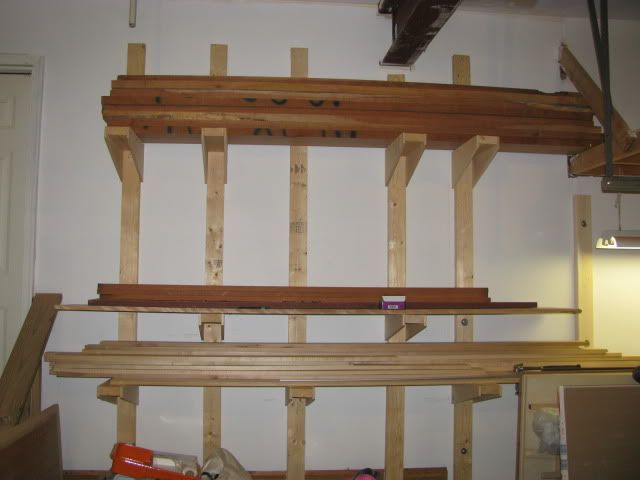 I'm not sure if I'm going to continue blogging this. I really wanted to thank a couple people that helped me with the earlier steps and I've done that now. Otherwise, I feel like I'm just posting the same things posted by others before me. It just doesn't seem to interest all that many people. Maybe I'll just do one "final" post when/if I get to that point. Maybe I'll be re-invigorated in the future, but that is the plan for now.
---