In the previous edition, I stated that I wanted to build a lumber/sheetgood/clamp rack. Here is all the lumber I need it to hold: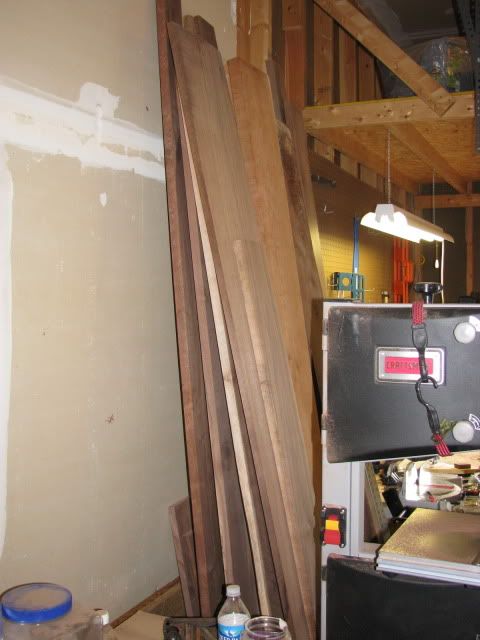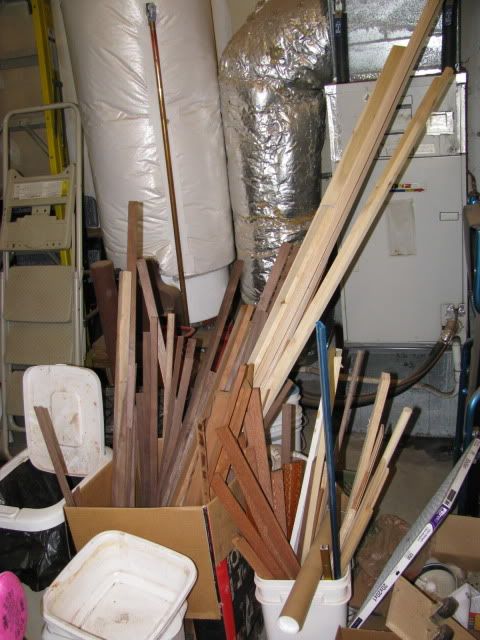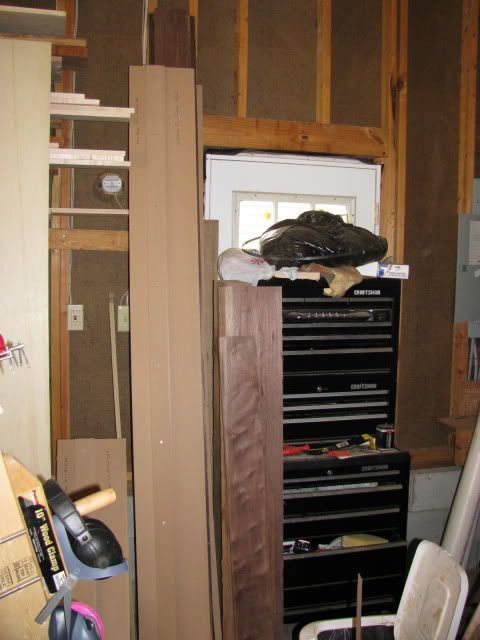 In this last photo, you can't see that the lumber goes about 10 boards deep.
Here is my current lumber rack, which as you can see is pretty full. I do love it, but I don't have enough wall space to add another.

Here is the clamp rack that I want to replace. I was about 1/4 way into the project when I found out I was going to be a dad, so all my efforts needed to shift to building a crib. My original plan was to practive some oversized dovetails and things like that, but instead I just slapped it together. Now it is the leaning clamp rack of Pisa. I planned to add another couple of shelves, but I worry that any more weight will topple it, so I'm just going to build new and do it right. Here are the pics.
Lastly, I've got about 5 sheets of oak, poplar, and cherry plywood, some pegboard, and some mdf that need to be stored. No photos of that, but you've seen plywood before.
Off to the hardware store I went. I picked up 3 sheets of pine plywood and five 8ft 2×4's. Here is a photo of all the materials ready to go (missing one 2×4).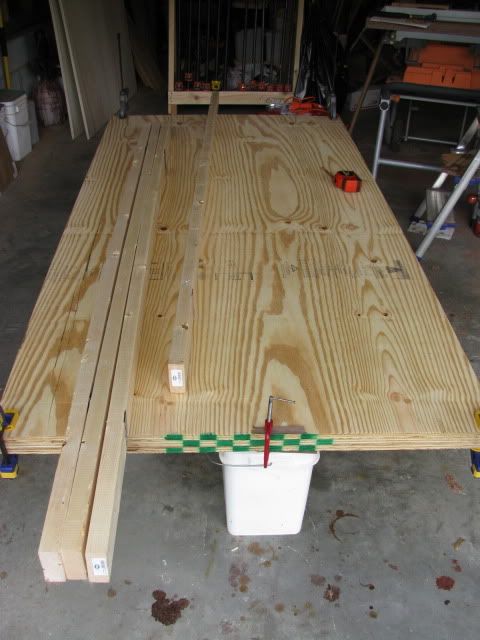 ---