Here is the bad boy that almost got one or two of my fingers. (It still has a blood stain on one corner.)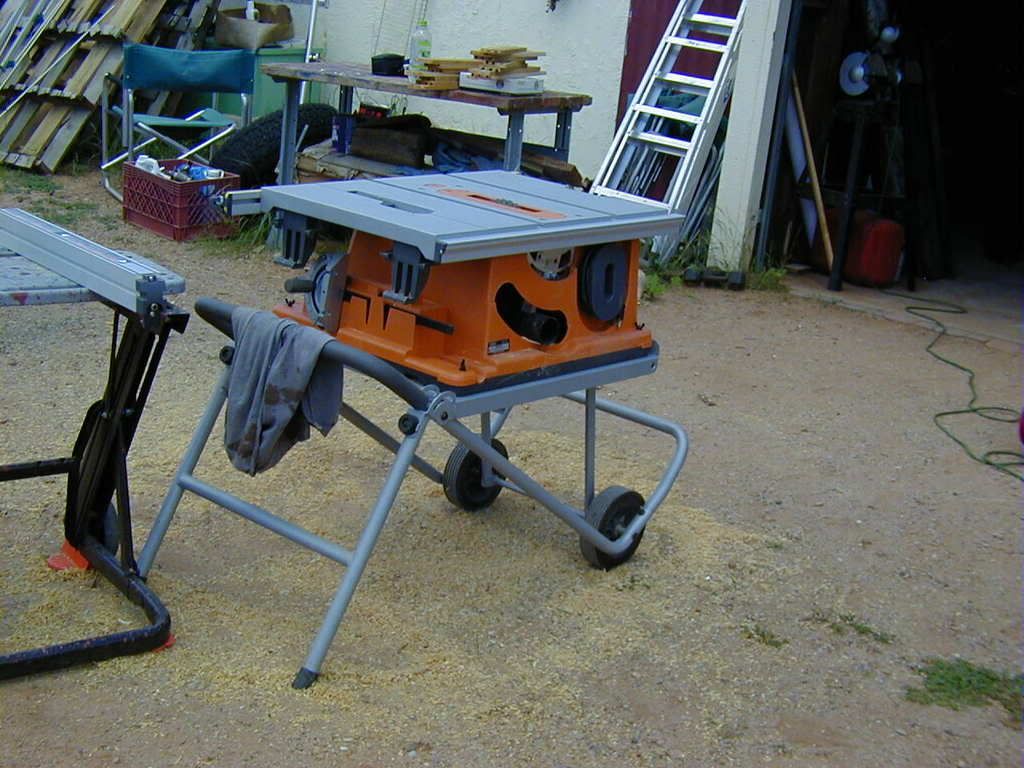 This picture shows the stock in the background that I was cutting dados in when I had my accident. Today, I completed three dadoes in all 20 boards, planed them to size, and then cut them to the correct final size. (Got back on the bronc that threw me!) My new (used) Ridgid planer worked like a champ, saving me hours of power sanding and hand planing!
Anyway, with my "adventure" last Thursday, I realize the need for an outfeed table. I am looking to pick y'alls brains to come up with a way to mount an outfeed table to this, like Thos did on his contractor's saw. Maybe I am dreaming and will have to build a collapsible outfeed table similar to my B&D Workmate.
Here are the rest of the pictures:
This is a side view. The large round thing at the far end is the power cord wrap. The out let is dust port.
The fence has been removed in this picture. The next two pictures shows how the fence mounts on the back rail:
I love to use this saw. I have to store it in garage and move it out when I am going to use it, or need more room in the garage. In fact, I have another such mobile base for my Ridgid planer.
So… any ideas out there?
God Bless,
Hawg
-- Saving barnwood from the scrapyards
---