The next area to be undertaken is the West wall.
It is the longest run in the room, just over 13'.
Preparing the top rail.
Fortunately I had a piece long enough to do the top rail in one piece.
.
.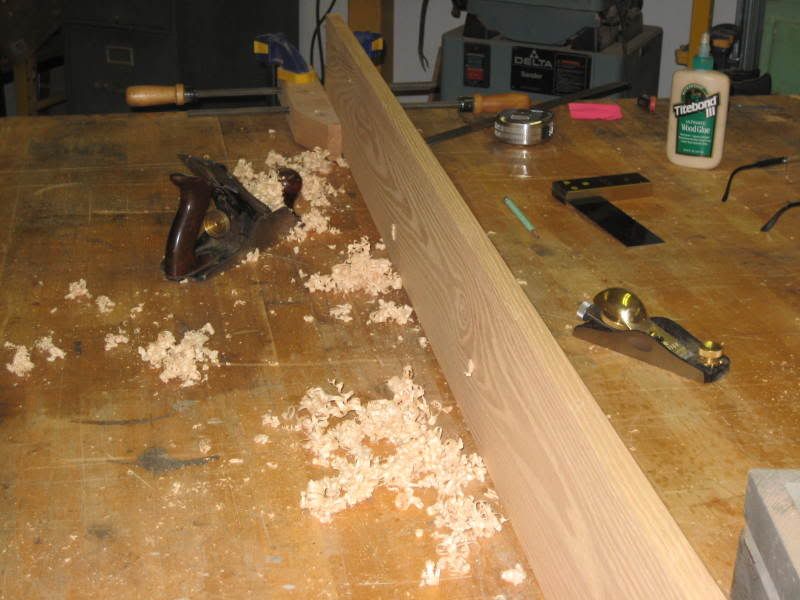 .
.
Nothing works like a well tuned and sharp plane.

.
.
Assembly of the frame took up most of my work area.This area also included a cold air return which had to be framed.
.
.


.
.
Cutting relief into the back of the frame work.
.
.


.
.
Plate rail and shelf glue up and assembly.
.
.


.
.
Corner detail. I was really happy the way the the corner turned out. It is in a very visible area.
.
.


.
.
The West wall is finished except for the base. the base will all have to be scribed to match the floor.
.
.

---