Next phase of the room is the wainscoting.
We chose an A&C style from books we had seen. This will include a plate rail as well.
We have also installed push button light switches.
Of course the outlets in the room had to be changed from white to brown also.
Back to the shop dimensioning lumber.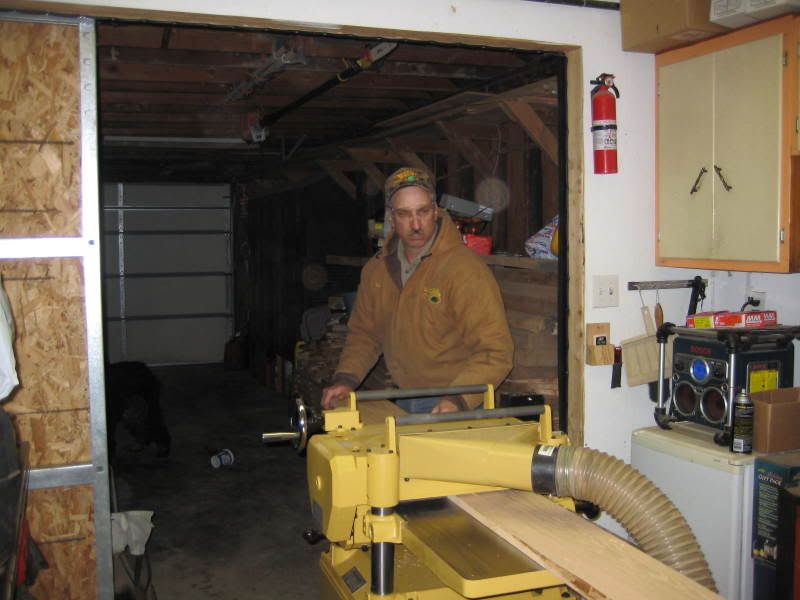 After a test section was made up, it was set in place for final review.
A few more adjustments and finish and then it is back to the house again.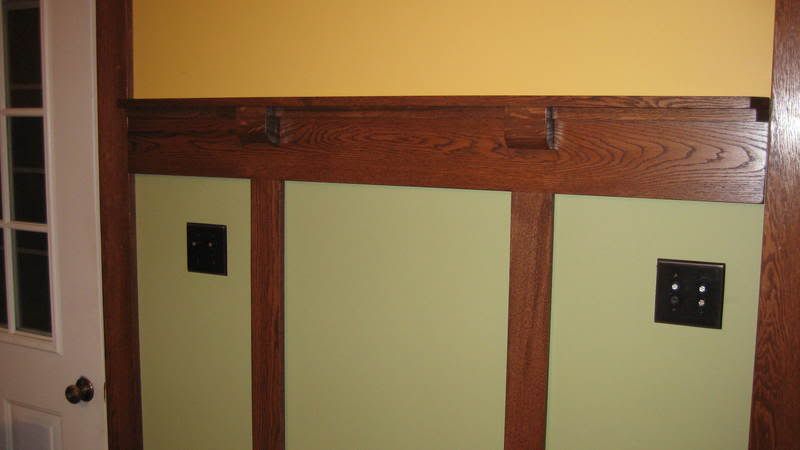 This is just leaning in place at this point.
Additional base has to still be made.

That white door is hideous!
Looks like I see another project on the horizon.
Now that the final version has been approved it is time to start making progress in the shop.
All walls are measured and cut lists made up.
All pieces are rough cut and numbered so I can find them as needed.
A little overzealous with the planer…..........
---