We put an addition on our home (my biggest project) and we decided that a floor to ceiling wall unit on the the wall of the original house, leading into the new addition would be great! So, I decided to take on this big project (my biggest woodworking one ever) and it's going on much longer than I anticipated… should have known better. :)
Here's the before pic of the wall…

Originally we were thinking bookcases floor to ceiling and around the door, then we said, why not have some base cabinets and then a bookcase on top… so it begins…
Using Red Oak and Oak plywood for the project. Miniwax Sedonia Red stain and simple polyurethane.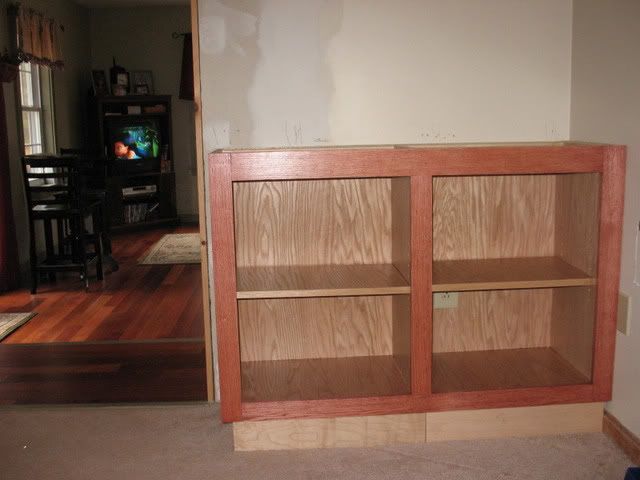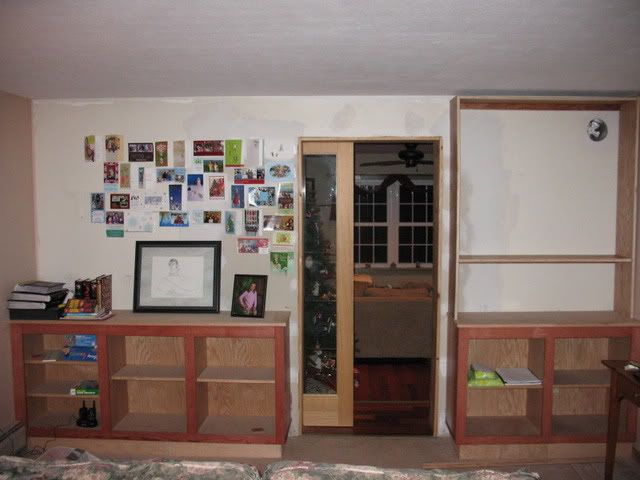 The first shelf is fixed and then the others are adjustable. 1 5/8 edging on the shelves.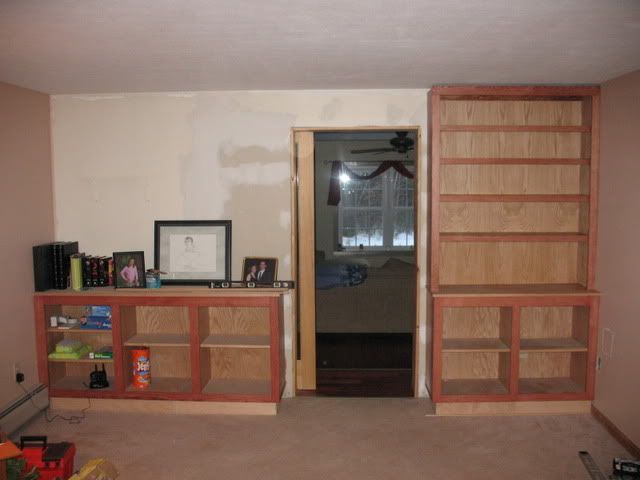 Even though it is just up temporarily, the wife had to put things in it to get the "full effect"! ;)
The plan is to have a double bookcase top on the left and the connect the two over the door, with oak crown molding all the way across. Then putting in doors (never done doors before) and finishing up the baseboard trim.
Finding time is the hardest part! This has been a 2 year process so far… an unexpected 7 months layoff from power tools because of issues with my elbow and a resulting surgery…and now I'm in the final stretch of getting my Master's degree… and then it's golf season! Will this ever get done??? Stay tuned!
---