Last Saturday I posed a goblet that I had made from construction grade 1/2inch plywood that was glued up and then turned. It came out better than expected.
Today I was trying to turn another complimentary piece from the same products and process.
Here are the pics of what happened. I am not sure if my tool caught the wood and caused the break or if the break caused the piece to move and and then catch.
In any case, the plywood came apart (not at a glue line) and flew and bounced around the garage.
Thankfully I am ambidextrous and almost always find a way to stand at lease mostly off to one side or the other while turning and I was untouched.
Lessons learned:
1. I am never going to turn a piece made from used 10 year old construction grade plywood. You never know how that piece has been used and if it has been stressed in places and is ready to come apart. I will continue to use plywood but only brand new cabinet grade.
2. I need to get better at using that skew tool.
Here are some pics of the process.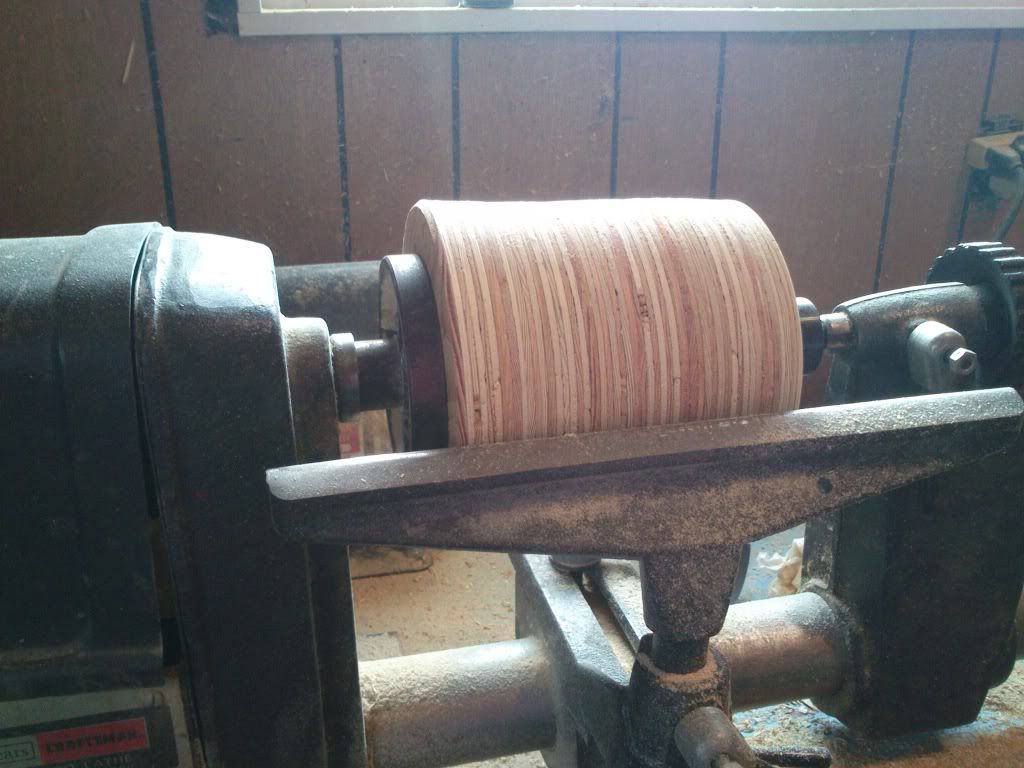 -- Don't try to figure it out... just turn it.
---