Well this morning I got out to the shop and sanded all of the outer case sides, headboard, and header.
Then after sweeping the shop real good and then running the shop vac I let the air cleaner run for about an hour.
I then cleaned off all the parts once again and got out the stain and put a coat of stain on everything.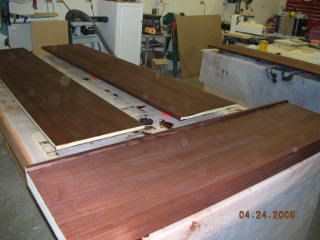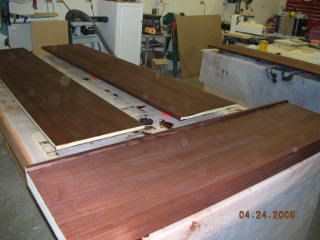 All that's left to do now is let it dry and I will be ready to start something new for me and that is spraying lacquer.
I have several test pieces as well as a lot of cardboard to practice on before I start working on my finished pieces.
-- Gene Miller - it only took me 3 days 9 hours and 28 minutes to get that top flat!
---