I got my moldings yesterday and started cutting it to size today.
I went with a rather inexpensive precut molding in order to keep the cost down a little. I considered using Sepele but the molding would have cost more than the bed.
So here I am cutting my moldings into picture frames to put on the face panels.
Then I put them out to make sure everything looked right.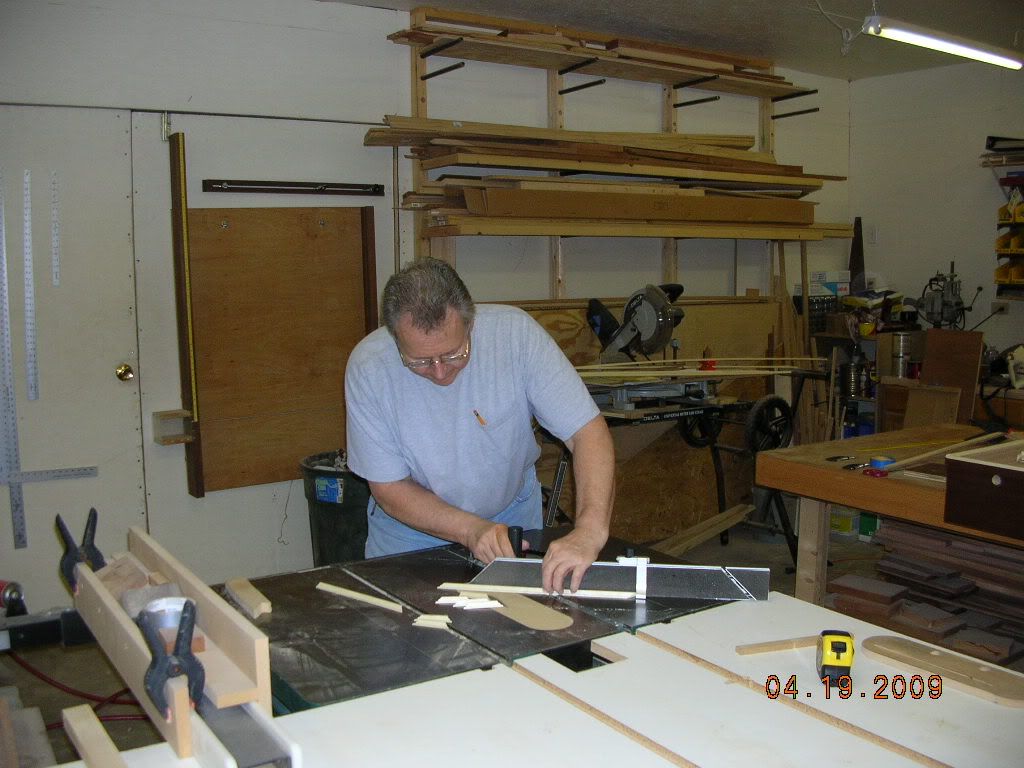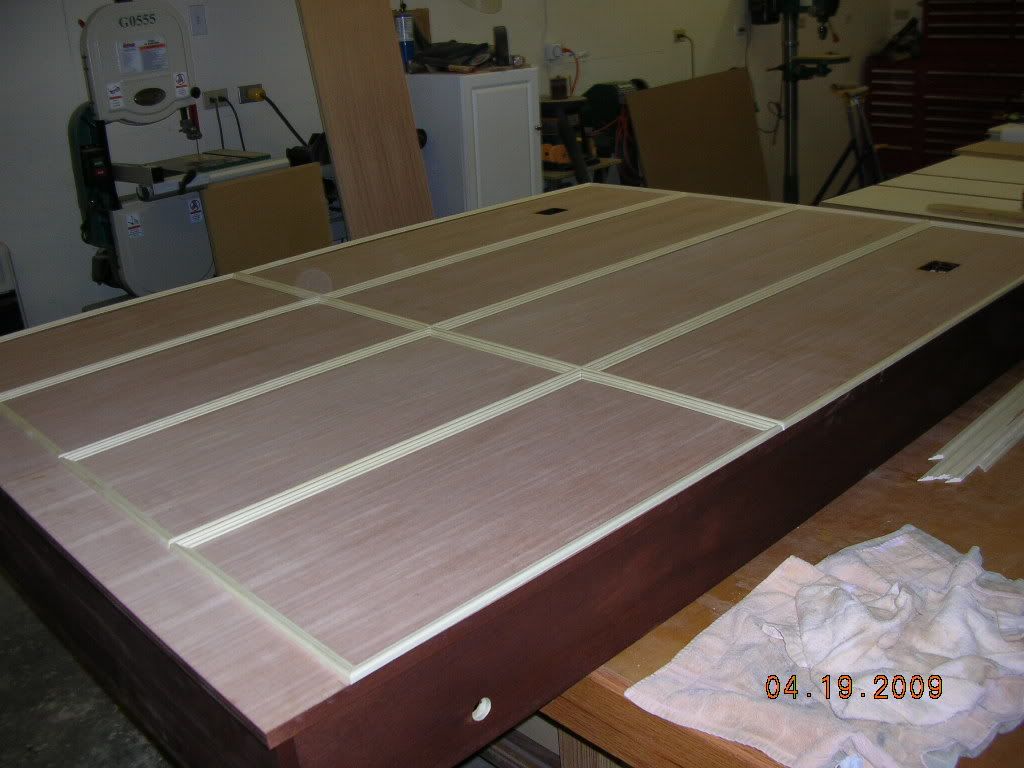 Once I was satisfied with everything I put a coat of stain on before I attached them to the face frame. Since the moldings are not Mahogany I needed to let the stain soak in for a darker color.
Then I glued and pinned the moldings in place and applied another coat of stain to moldings and face panel together.
I noticed after I uploaded the pictures that I need to do a little stain touch up on the edges but other than that I think things are looking pretty good.
After the stain dries completely it takes on more of a red hue which is what we are after.
My new spray gun should be here in a couple of days and tomorrow I am going to order the pre-cat lacquer that will be the final finish.
-- Gene Miller - it only took me 3 days 9 hours and 28 minutes to get that top flat!
---