Thursday I spent most of the morning researching for a spray gun then did some sanding and got what I have done so far ready to assemble.
Friday I got some small things finished up getting ready to make the final push to complete the outer case for the bed.
Before going out to the shop I confirmed my order for a new HVLP spray gun and it should be here by the first of the week.
I then attached the frame structure to the face panels using construction adhesive and screws.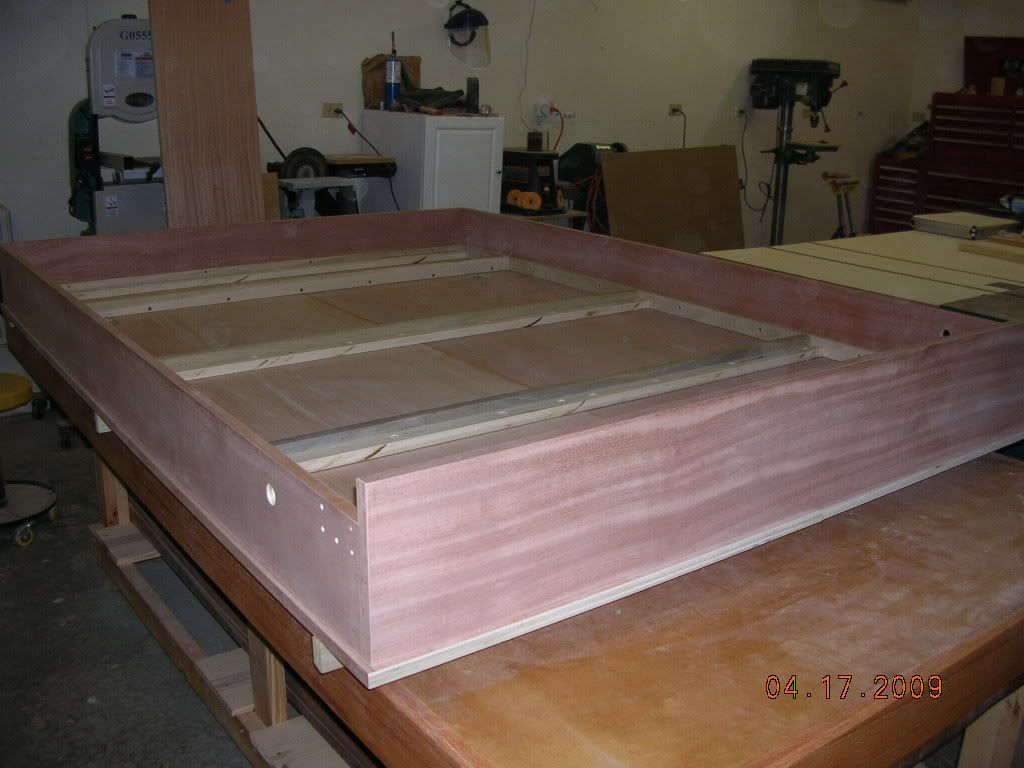 Then I marked and drilled the holes for the handles that will be used on the face. After getting that done I attached the locking leg hinges and got them positioned in the bed and predrilled the holes and attached them for a test. Since they have to be on in order to locate and drill the spring loaded latches I finished that detail up.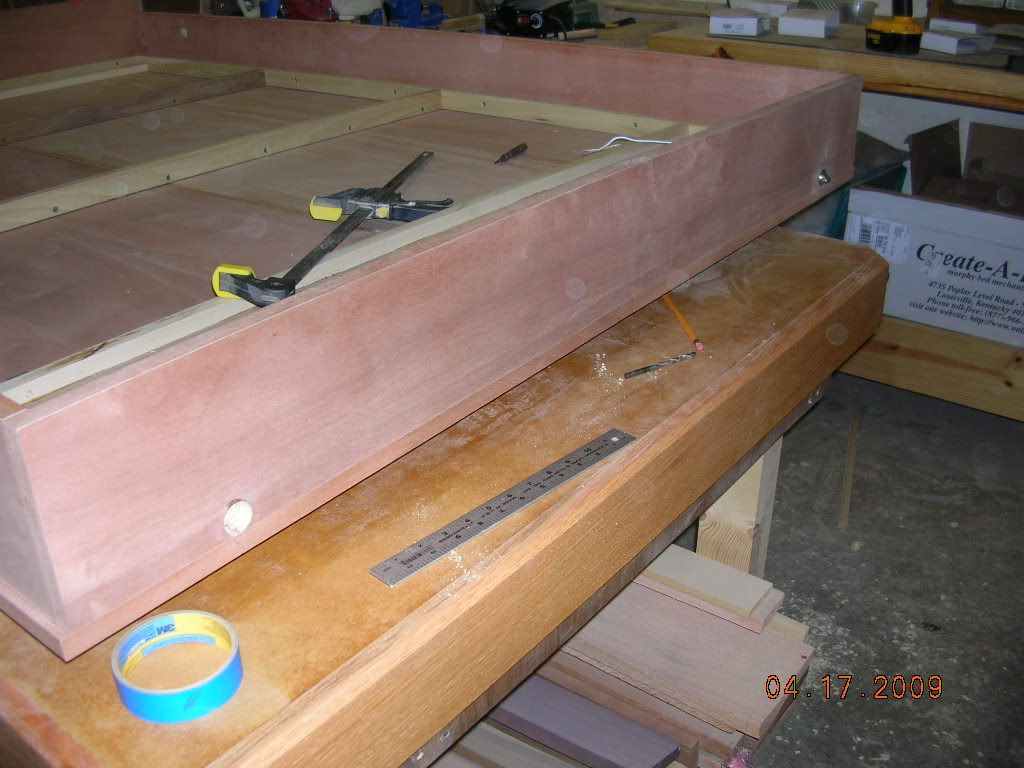 Once I got all that out of the way I took off the legs and due to the weight of this baby and not having anyone around to help move it I decided to go ahead and stain every thing but the face.
I am really pleased with the rich color that the mahogany stain brings out in the mahogany plywood.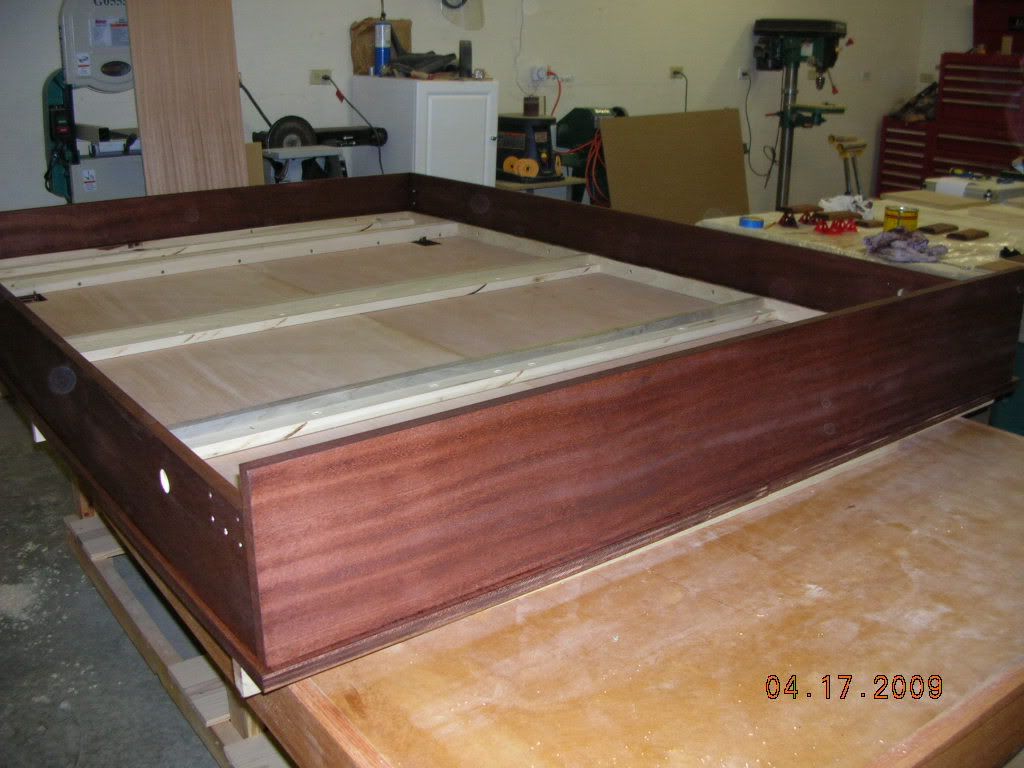 For the final finish I am going to spray a pre-cat lacquer.
I am going to try to get my molding this week end so when I flip the bed over I can cut and attach the molding I want and then stain the front before taking it off the bench and starting on the outer case.
NEWS FLASH: Got the moldings and heading out to the shop to do some work.
-- Gene Miller - it only took me 3 days 9 hours and 28 minutes to get that top flat!
---