Had an enjoyable day but again what day is not enjoyable when you get to spend it making sawdust?
The first thing I did today is finish out my location jig so that for all future beds I will be able to align the pieces in the jig mark all the locations and do a quick check with the ruler and drill and cut.
The first pic shows the jig with all of the holes and locations finished and properly marked. The second one shows the jig in position to lay out the opening for the Left Panel Locking Leg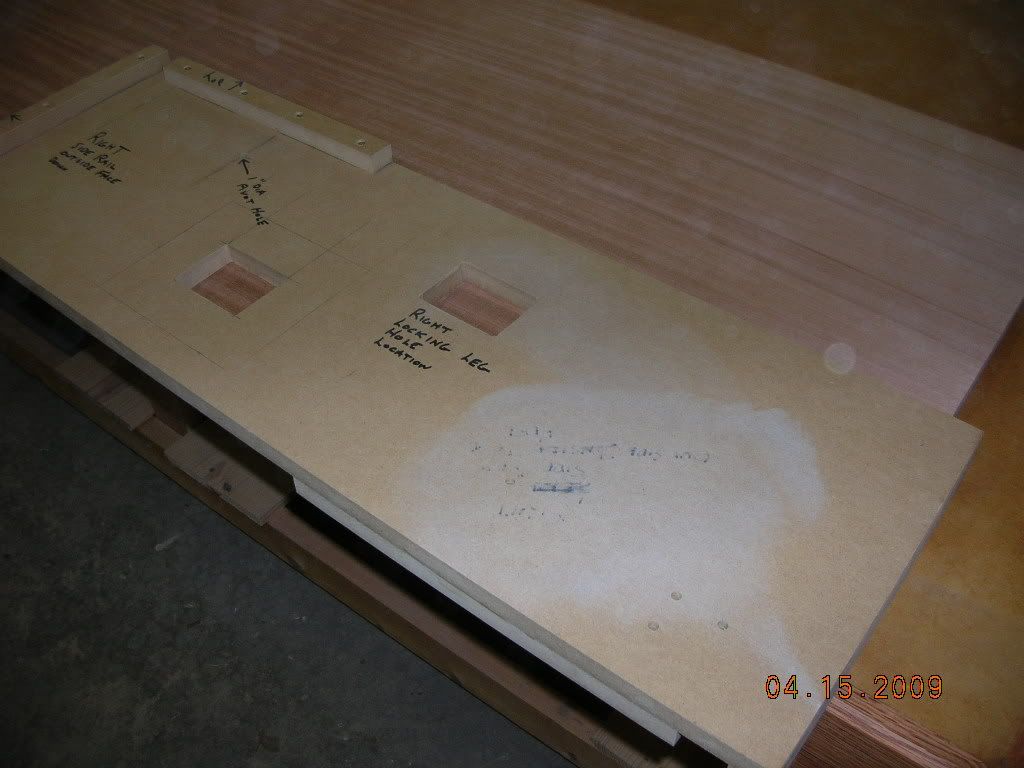 After marking the location and checking to make sure it is correct I drilled a 3/4" hole in the waste area and then with my jig saw cut the hole out to within about 1/8" inch.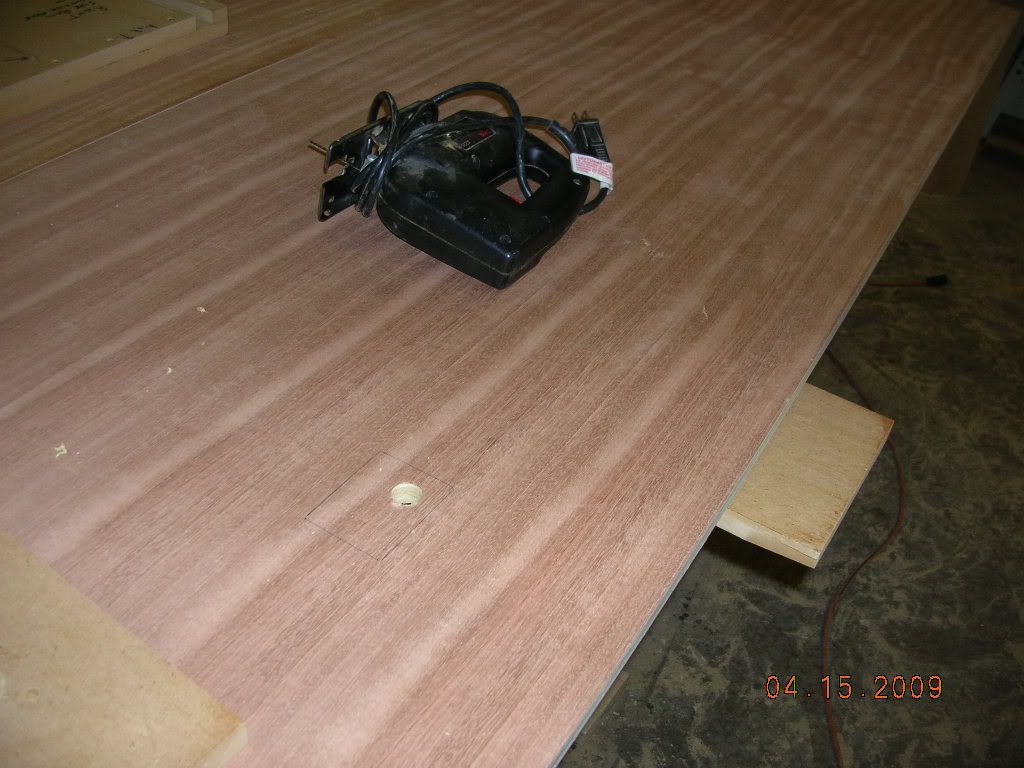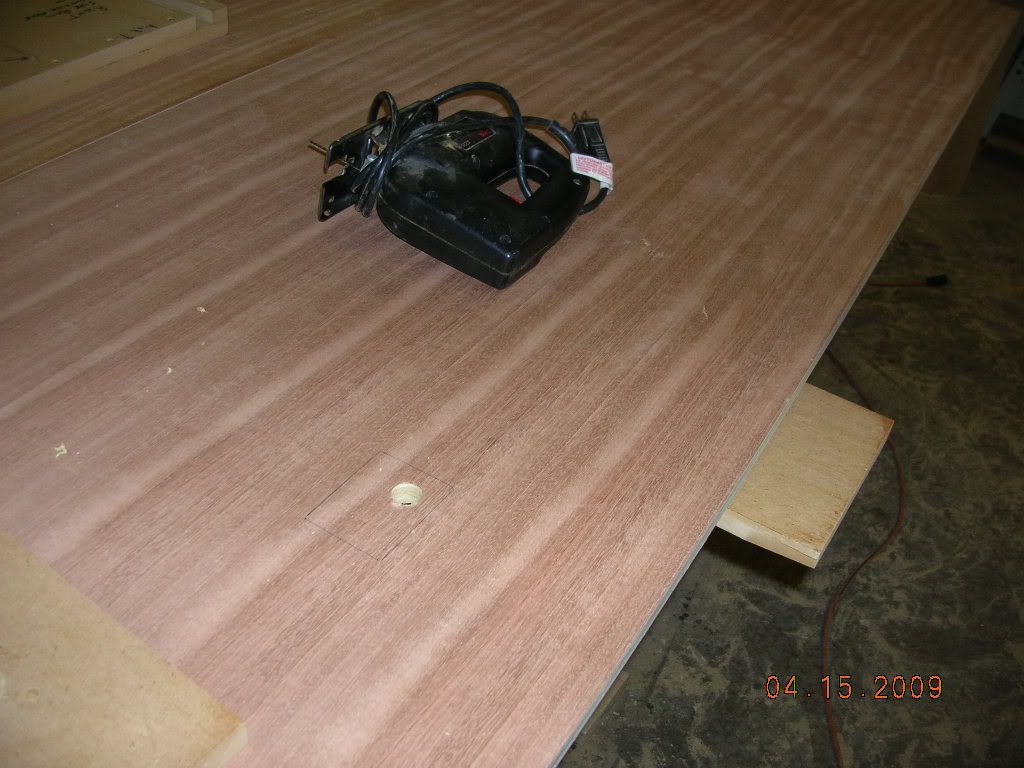 Once I had the hole roughed out I flipped the jig over and put it on the underside of the panel and using an a 1/4 flush trim bit in my router cut the hole to finish size.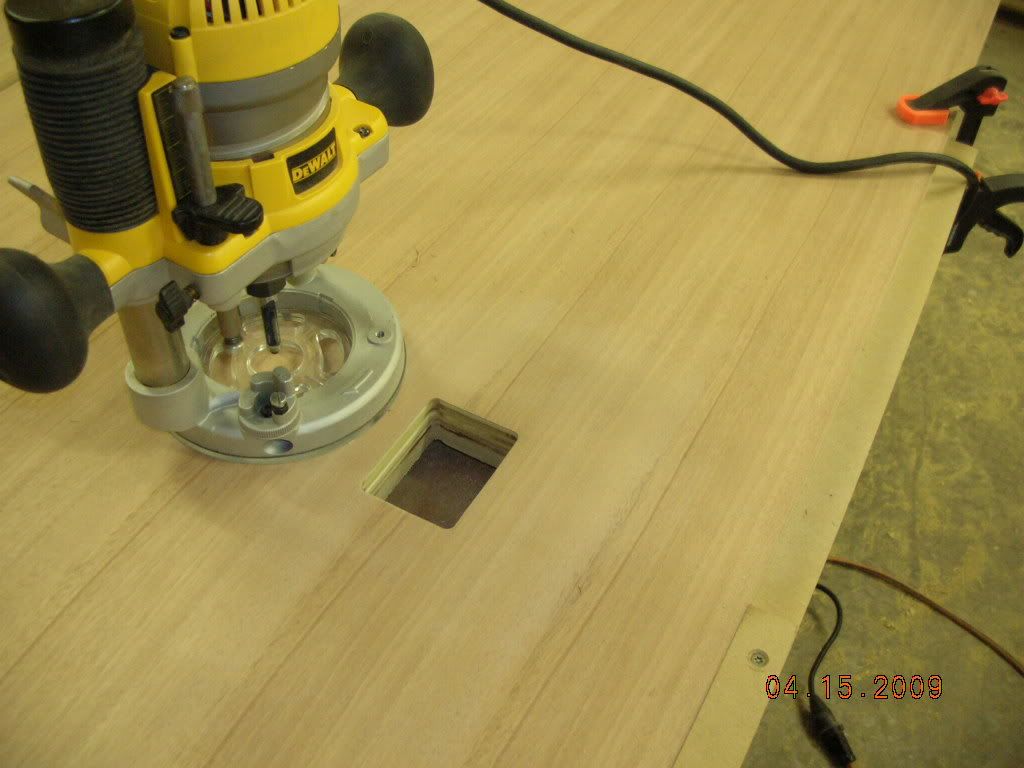 After I got the holes in face panels I set about making 4 pieces that will be used for the legs and pull down handles of the bed.
The 2 face panels happen to be a very light mahogany and I had a couple of scrap pieces of white oak that I think when finished will be a very close match.
I ran the oak thru the joiner on one face, jointed one edge and then planed them to final thickness. Taking them to the table saw I ripped them to final width, and cut to length.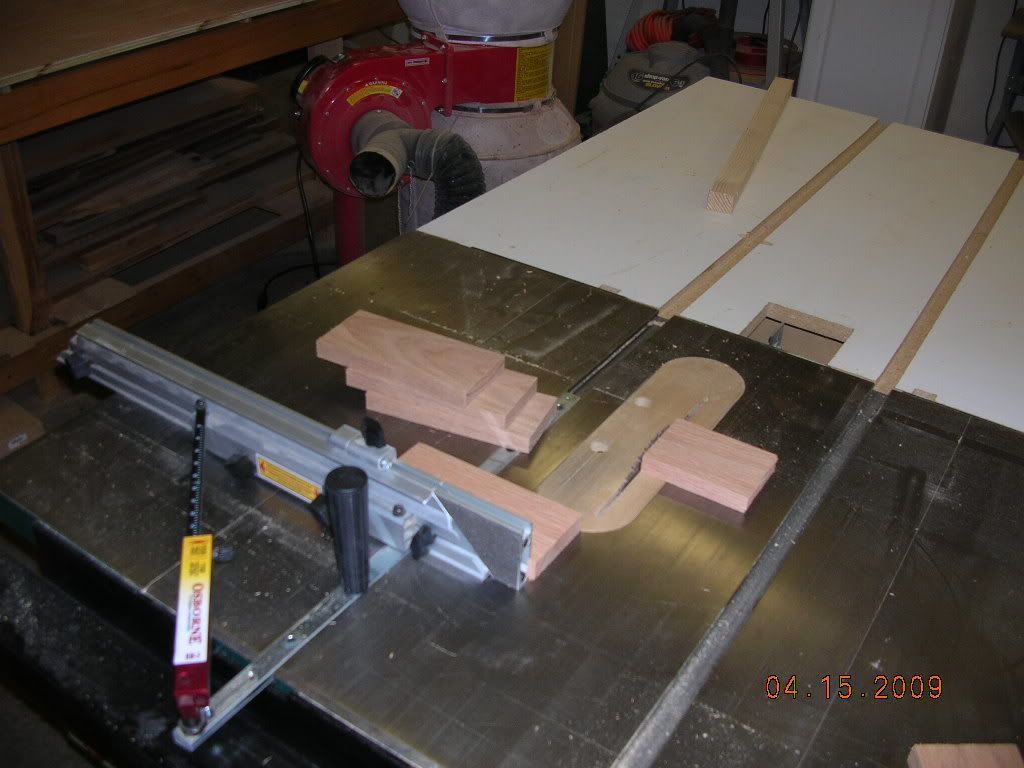 After that I set up my router and put a classic profile on all for edges of one face of each piece. I think they will look very nice after they are finished and I attach the antique brass handles to each one.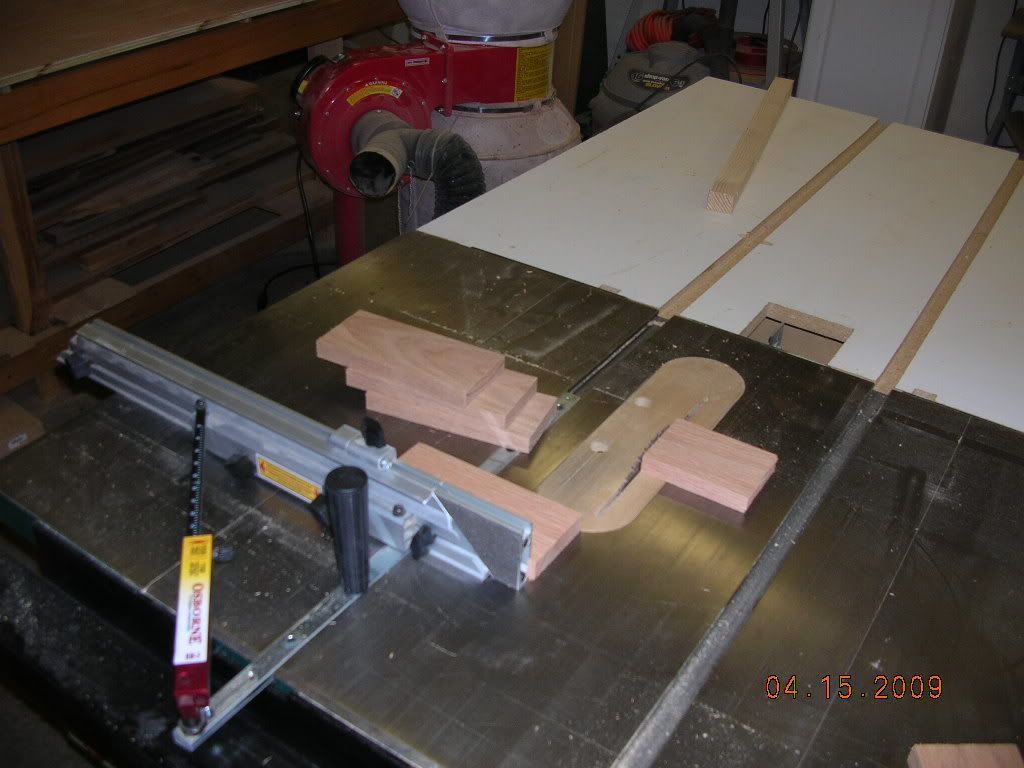 The last thing I did today was edge band the outside edge of both face panels and the end that will show when the bed is pulled down and then set the frame assembly on top to see how it looks.
Due to space constrictions I think I am going to sand the parts that I have completed so far and apply a coat of stain before I assemble the frame to the face panels. I am going to try my hand at a spraying a quick dry lacquer for the final finish. Hope it works.
-- Gene Miller - it only took me 3 days 9 hours and 28 minutes to get that top flat!
---