I spent a couple of hours going over a suggestion that maybe I should make the bed outer case deeper so I can make the cabinets deeper so I got out the cutlist program and put in the new numbers and no matter what I came up with I was at least one sheet of plywood short.
We choose Mahogany for this project and at $73.00 a sheet along with a 100 mile round trip to get it we just went back to the original plans.
So off I went and using my new Gorilla Gripper carried the 1st sheet over to the assembly table to lay out some parts according to my cut list.
Once I verified that my list was good and everything was going to fit I started to cut up some of that high dollar plywood with my new Freud plywood blade.
I installed the new blade got out the dial indicator and rechecked everything to see if I needed to make any adjustments and I did tweak the Rip Fence just slightly.
After roughing out the 2 face panels, the head board and a couple of other pieces that will get used later I got the pieces I was really after today and that was the 2 side rails and the foot and head rails that hold the mattress.
There are a number of parts that are very close to the same size so I put labels on every thing.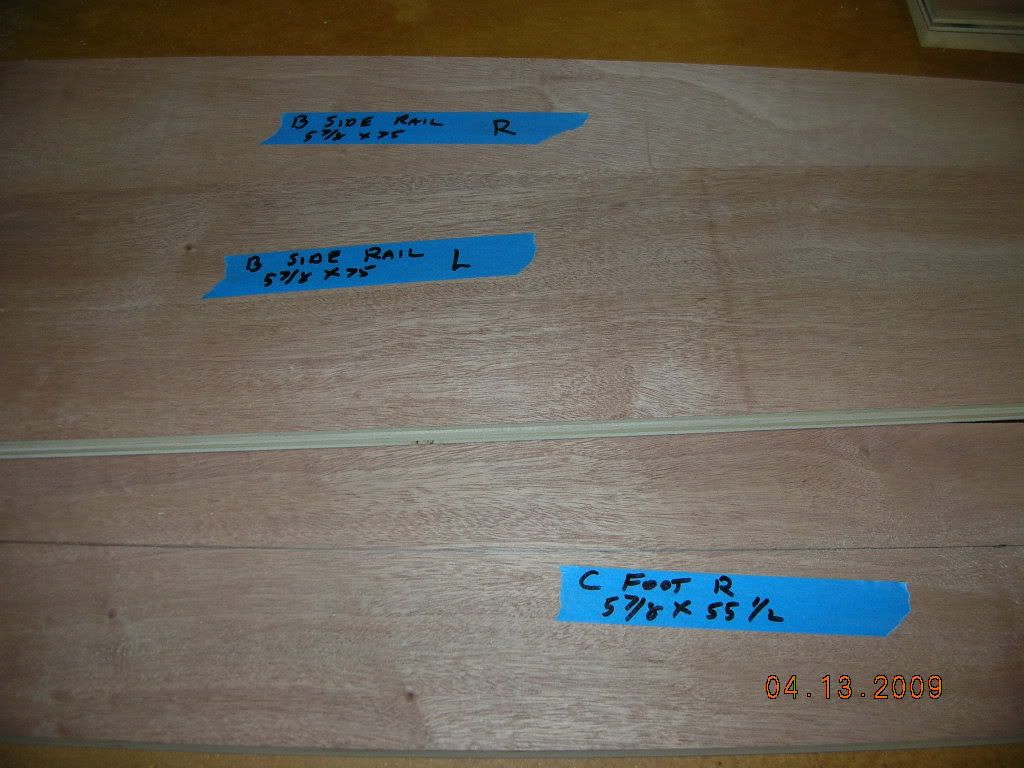 After that I had the pieces that I really was after today.
Then I got out my edge banding machine and went to work edging the pieces that I cut to finish size.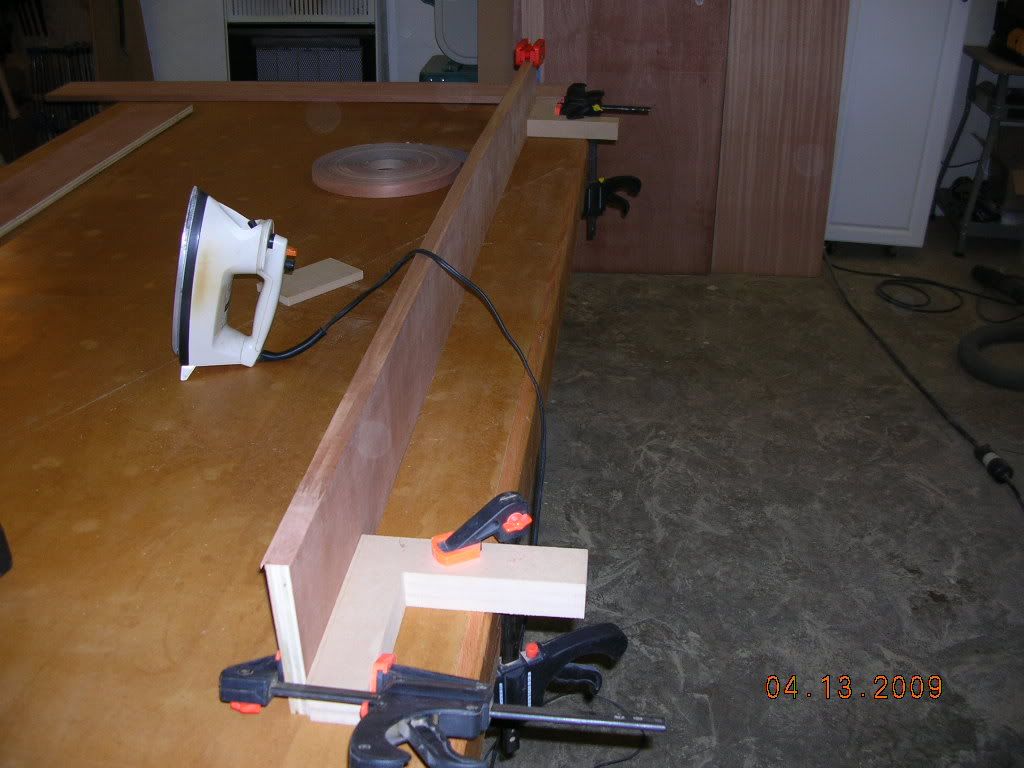 I paid good money for that edgebander, it is there very latest in technology.
After all the edge banding was done I set those pieces aside and went to work on making a jig that I will be able to use on both sides for the hole locations of the hardware and hopefully will make any future construction much faster.
Believe it or not that took up pretty much the whole day and doesn't sound like much but I didn't hurry and stayed busy.
Should be able to finish that jig tomorrow and get the hardware mounted and all the rails but together. I do plan on making a slight change in that the instructions say to screw the foot and head rails in from the outside and I am going to set up my new pocket hole jig and pocket hole screw them so I can keep a cleaner look.
Got the Jig Finished and will be ready to proceed with no more delays.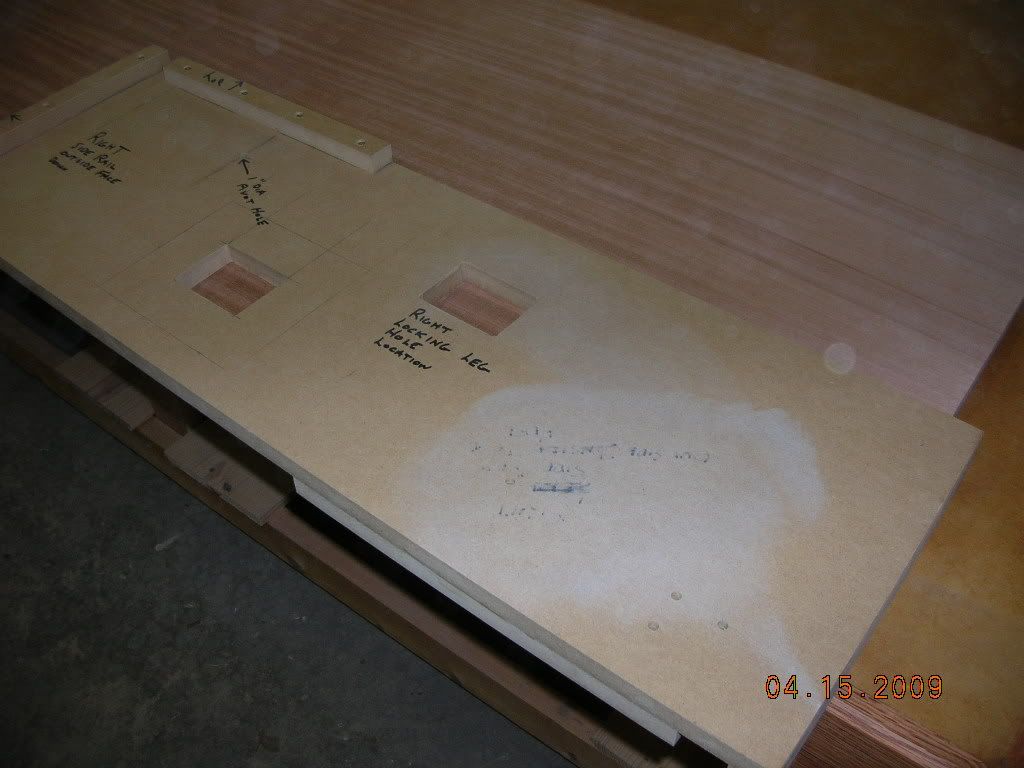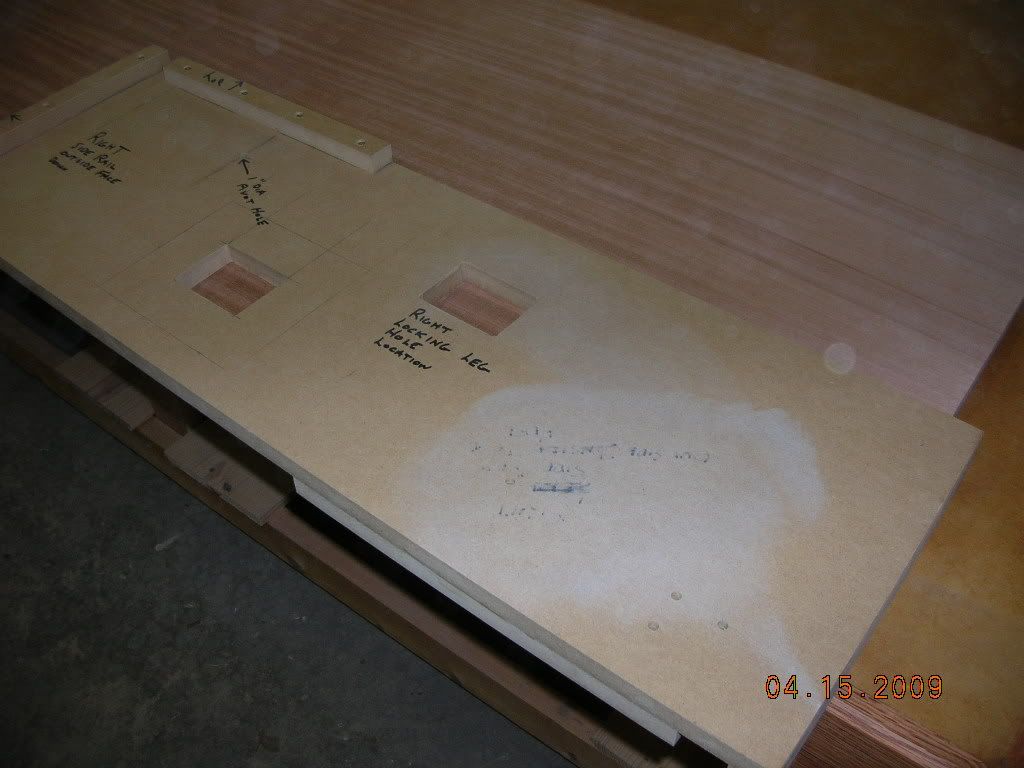 -- Gene Miller - it only took me 3 days 9 hours and 28 minutes to get that top flat!
---