I already had the pieces for the inner frame ripped and cut to length so I thought I would get the inner frame assembled today.
The first thing I did was set up a stop system so I could keep the pieces aligned from end to end. Then since I am pretty sure I will be building at least 2 maybe 3 more of these I made a story stick for the hole locations that hold the cross frame members in a "L" shape.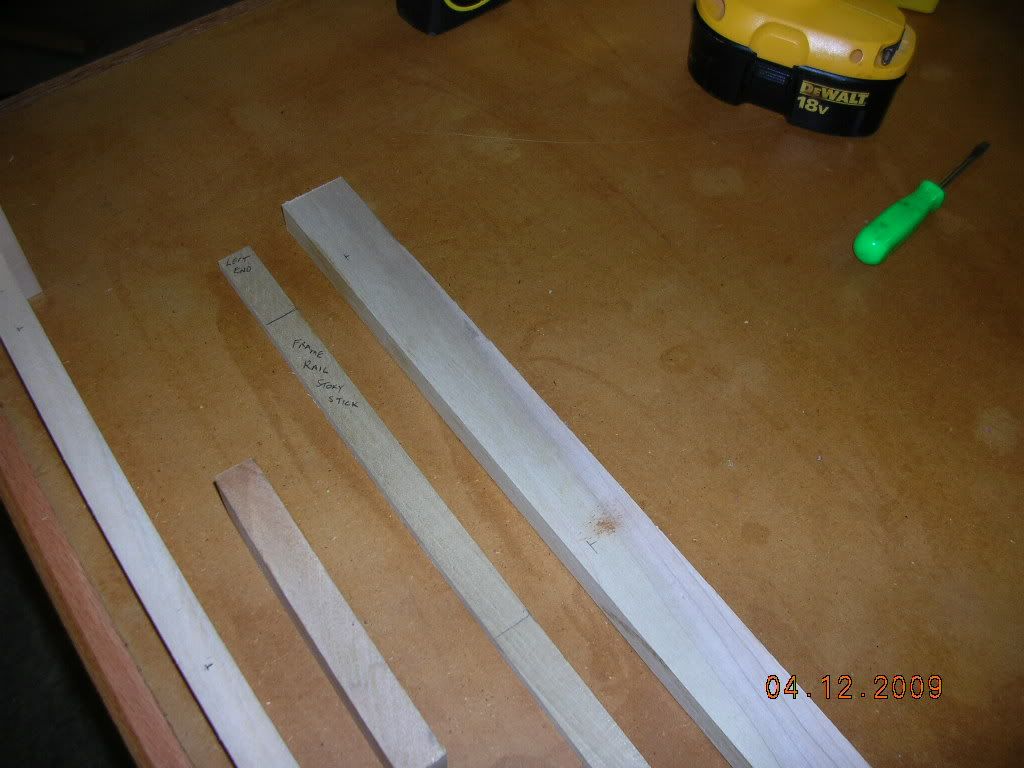 Then it was a matter of putting one piece between the stops laying down a bead of glue and clamping the other piece in position and drilling pilot holes and counter sinking for the screw heads and putting in the 7 screws along the length.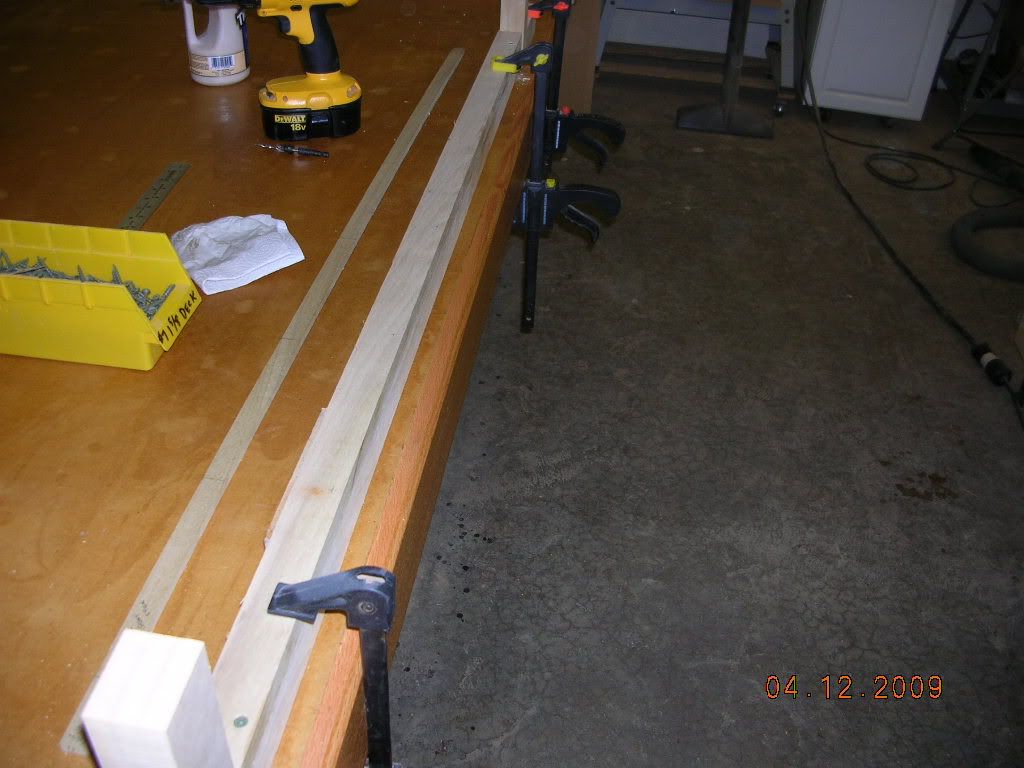 So far things are not complicated at all and the instructions are very clear and concise with good illustrations.
After getting the 5 cross members glued and screwed together it was time to assemble the side members. Here the instructions are very specific that the second cross member from the foot has to be in an exact location or later on when it is time to put in the closing latches and legs they won't work.
So all of the small pieces that I had left from ripping the rails to size will come in handy for my story sticks and again I made one for locating the cross rails to the side rails.
I attached each cross rail with two screws, one through each leg of the "L" that made up the cross rail.
Even with taking the time to make the story sticks so that future beds will be easier to make assembling the inner frame only took me about 2 hours. I guess I might have been able to do it faster but since this is the first one I am referring to the instructions regularly and doing the ole measure about 3 or 4 times before I cut, drill or remove any material of any kind.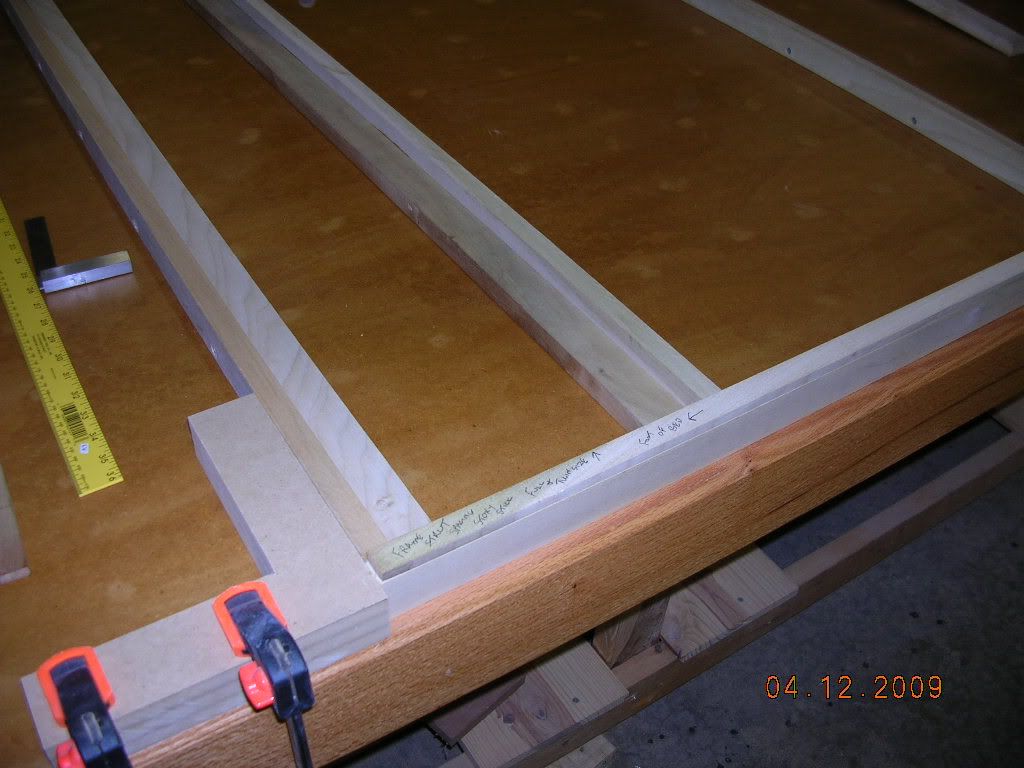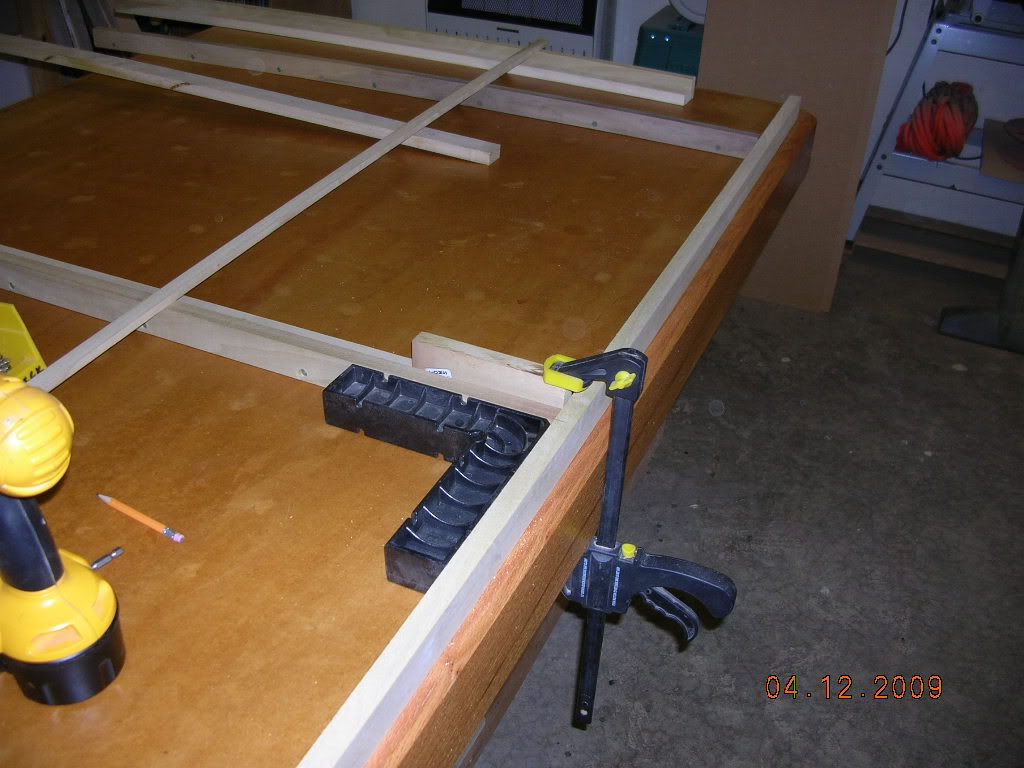 After seeing beds that were completed over in N. Littler Rock yesterday and watching the instructional video there is no doubt that this will be a very sturdy bed.
Next I will be laying out and cutting some of the outside parts which I will be making out of 3/4 Cabinet Grade Mahogany Plywood. I am also going to spend a little time to see if I can increase the depth of the outside cabinet some and still get my parts out of the original 4 sheets of plywood. One nice think I learned yesterday is that you can adjust the size all you want and not have to recalculate the location of the hardware as it is always located from the front finished edges of the cabinets.
-- Gene Miller - it only took me 3 days 9 hours and 28 minutes to get that top flat!
---