After several months of planning and measuring as well as saving up the bucks to do this thing I started on my Murphy Bed with side Cabinets for one of our spare bedrooms. Since I live in a double wide mfg home this makes the most sense to free up the space in a modest 11×12 foot bedroom.
I decided to use the hardware system from http://www.wallbed.com
You can purchase this hardware kit from several different sources anywhere from $279 to $299. I found that the ones that were selling for less then $299 charged shipping so I purchased direct from wall bed dot com since the shipping was free and they included complete plans for both the bed and the side cabinets in either a 18 or 24 inch wide version.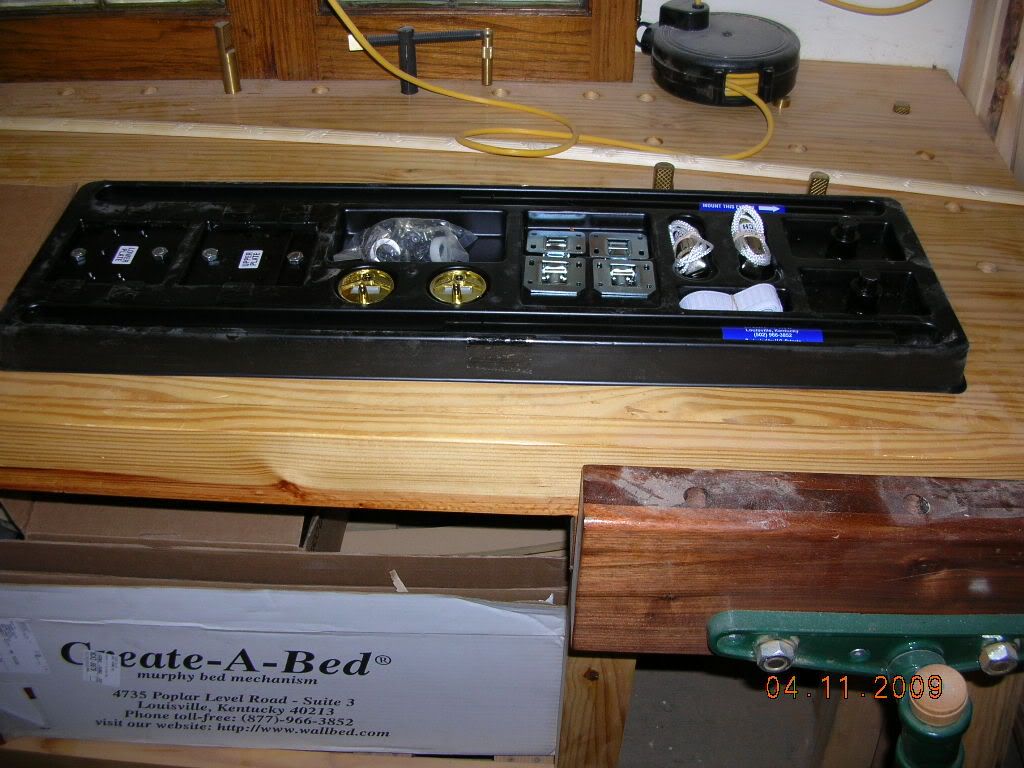 When I got the hardware I was really impressed as to how they have everything you need all packaged up in a nice compact package and it arrived just 2 days after I ordered.
After watching the DVD video that comes with the hardware it is obvious that they have done their homework on building one of these beds. The video is very easy to understand and shows how to measure and install all of the hardware as well as installing the completed bed in the room.
Along with the video are 2 complete sets of instructions, one for making the bed out of particle board and one for making it out of quality plywood. There is also a third booklet that gives instructions for mounting the bed on either wood studded walls or metal studded walls.
Since I live in Arkansas I looked up some companies that use the create-a-bed system and found one in North Little Rock. I have had several conversations with them and got an invite to visit their shop and see the finished product as well as tour their shop.
Today I took them up on the offer and spent the day visiting with the owners of the family run business and saw some different variations of what you can do with this system in areas of design and function.
One of the things that I am going to use in my side cabinets are a couple of 100 yr old leaded glass doors that the LOML got from an old house in northern Ohio a couple of yrs ago.
!http://i586.photobucket.com/albums/ss302/gene1947/Murphy%20Bed
/DSCN16872009-04-11-174525.jpg(Glass Doors)!
This is the first time I have ever used something old or from another piece to put into a new project but I think I have most of the details worked out to make it happen.
So after all the study and planning I have the first pieces of the bed frame ripped and cut to length.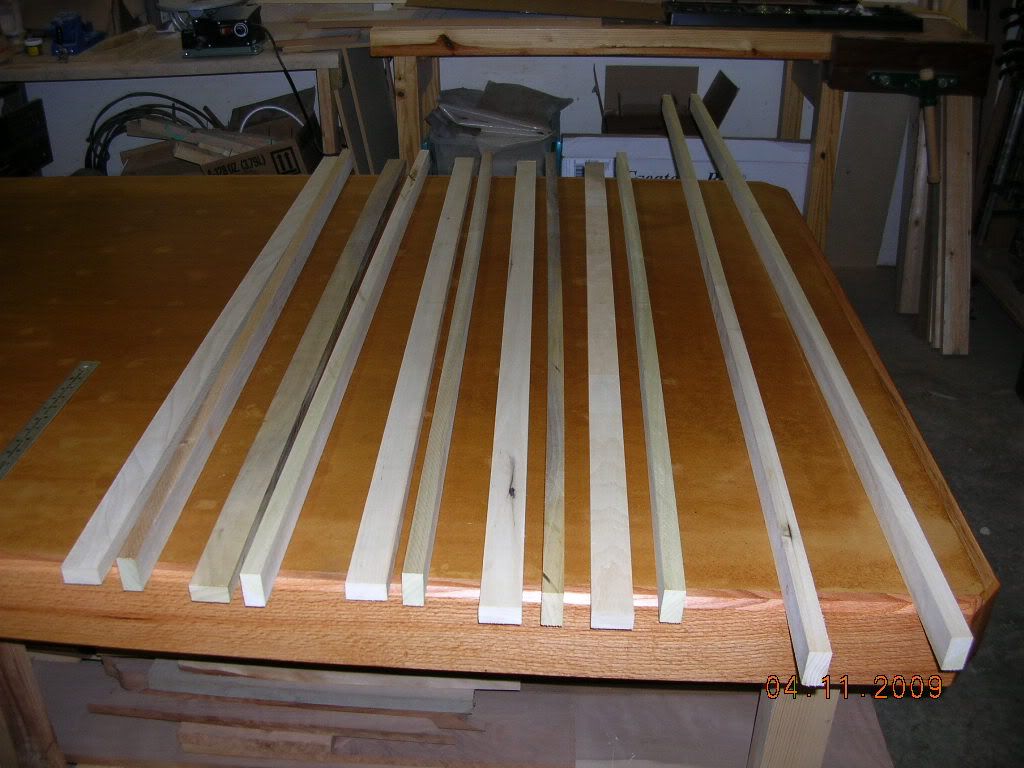 In the next phaseI will put the frame pieces together and then get out some of the nice fancy Mahogany Plywood and start making the actual case of the bed.
-- Gene Miller - it only took me 3 days 9 hours and 28 minutes to get that top flat!
---