Just a quick update to show you I came up with for the column. You remember where I left off:
.
.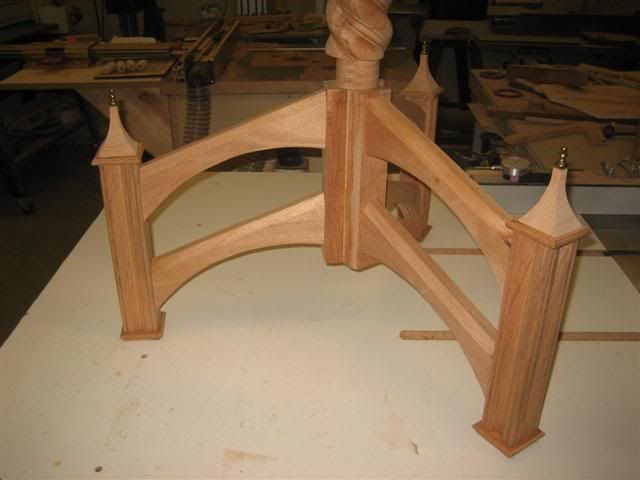 .
.
Joe made some suggestions I had already thought about, where I cut the column just below the narrow part and use that as a round tenon and create a round mortise and glue them together. Well, I really wanted to leave it as a solid piece so I came up with this:
.
.


.
.
The yellow piece is just there to hold up the base piece I made for the column. I may add a drop final there but I haven't decided yet.
Here are the two "collars" I made to fit around the narrow part of the column. They fit nice and snug to it should end up stronger than before.
.
.


.
.
Next will be the ribs and pivoting part to mount the top on.
-- Gary - Never pass up the opportunity to make a mistake look like you planned it that way - Tyler, TX
---