Well, this is what I came up with for embellishing the legs. Once again taking the lead from the Westminster Abbey for the finials on the legs.
I chamfered the top edges of the "struts" and radiused the bottom of the curved edge.
.
.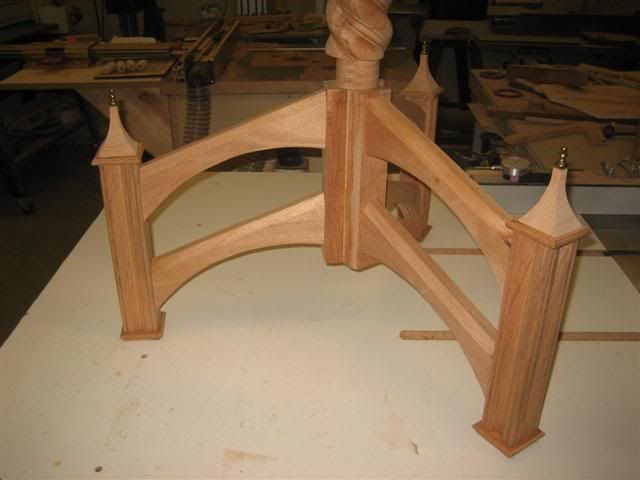 .
.
The finials are cut from drawer pulls I found at Lowes and drilled and tapped for mounting.
.
.


.
.
I beaded the posts on all sides except where the struts attach and used a classical plunge bitin the center along the length. Again this is in the medieval style.
.
.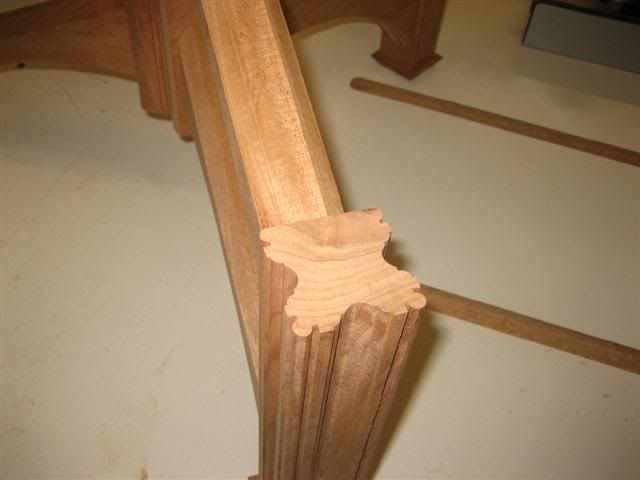 .
.
Here you can see the stepped radius on the bottom of the struts and a large classical plunge bit down the center of the column in between the legs.
.
.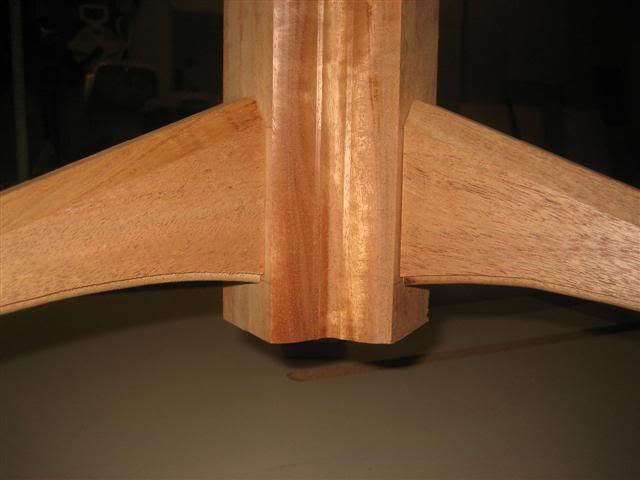 .
.
I know already that I am going to hate sanding this thing. Next is the embellishment for the column. I figured that that is going to take a while since I have 6 sides to do and fit something around that narrowed spot in the middle.
I am kind of thinking of making it in 1 piece and then breaking it in 2 to mount it. The mating edges should match perfectly.
I'm open to suggestions.
Back to work.
-- Gary - Never pass up the opportunity to make a mistake look like you planned it that way - Tyler, TX
---