I made a little progress since the last post.
Remember that I had to decrease the diameter of my top by 1/4"? Well the problem was using a 1/2" diameter flush trim bit. That was a little too violent and had some chip-out , oh well. What I should have done is go back in time to this point:
.
.


.
.
Then take a couple more passes with that small bit going as deep as I could. Then just go ahead and flip the top over and use my 5/8" radius round over bit making the cut little by little.
.
.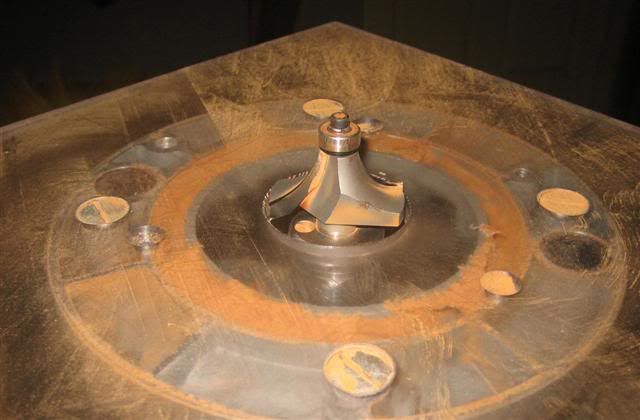 .
.
Then I ended up with this chip free perfect edge.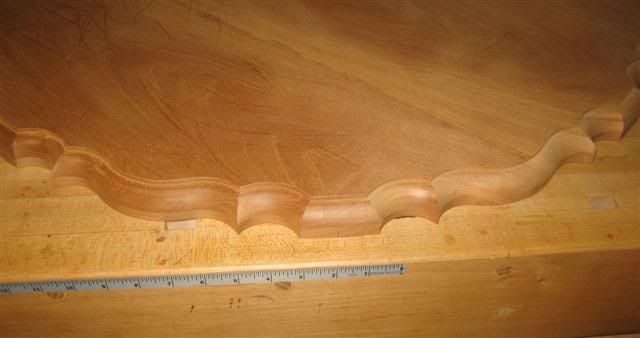 .
.
The reason for such a large bit was the make the edge look thinner and giving it the appearance of lightness.
Then I took one of the corners I cut off when I rounded the top and used it to create my edge profile sample. It worked perfect since it was the same thickness.
Here you can see the profile I came up with. Now you can do whatever you like.
For the outside edge I used a 3/8" radius round over bit.
.
.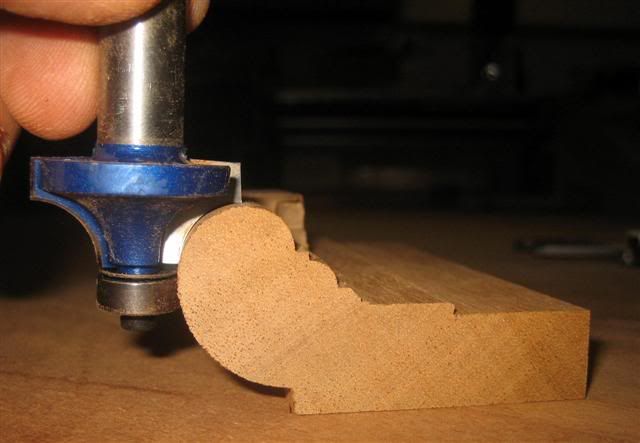 .
.
Then a 1/4" radius round over bit with the bearing ground off.
.
.


.
.
Then a Classic Fluted Plunge Bit. I got it here: Rockler bit #91414 http://www.rockler.com/product.cfm?page=5300
.
.


.
.
Then you see a 5/8" wide flat area. The top at it's thinnest will be 5/8", which will be the entire inside flat surface.
.
.
Now the hard part (at least until I figure it out). How to cut that edge detail with those router bits easily and reliably.
That may take be a while since I don't want to screw this up at this point.
-- Gary - Never pass up the opportunity to make a mistake look like you planned it that way - Tyler, TX
---