During my recent trip to California and all the wood supply places I used to get my wood from I thought
I would take some pictures of one of my favorite places.
You can find them at:
http://www.anexotichardwood.com/
If you are ever in Carlsbad, California, it's worth a look. He doesn't give the stuff away, but his prices
are better then some.
Enjoy!
This is their sign with some massive slabs behide it.


.
This is looking to the left from the above photos.
.


.
and this is looking 180 degrees from above. Shows some of their small stock.
.


.
A couple of random photos
.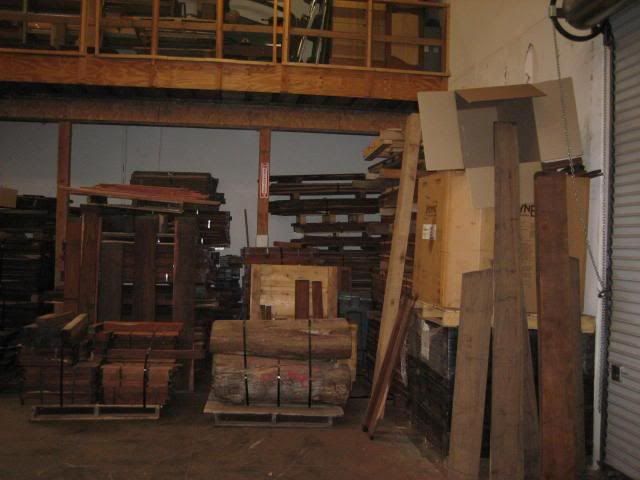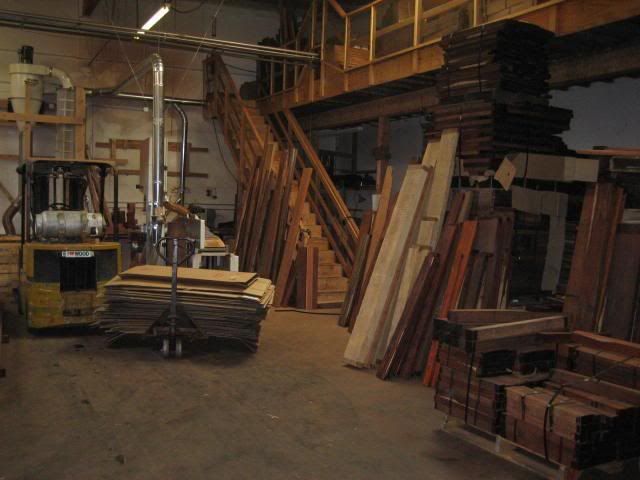 .
Here are some massive pieces of lumber. That shiny thing toward the right is my cell phone.
They are about 4 foot wide and 10 feet long.
.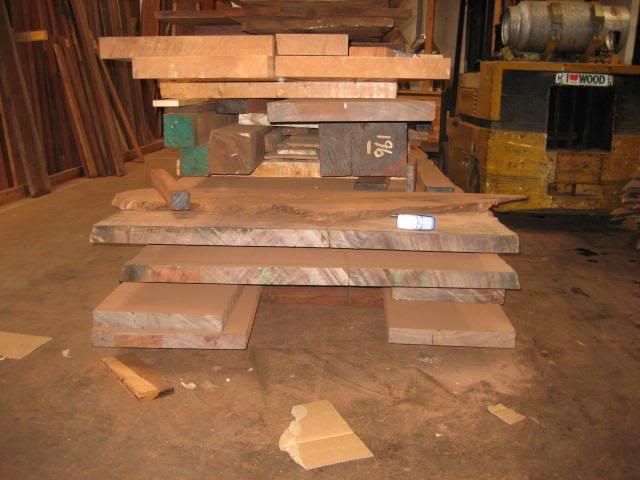 .
Along the back wall
.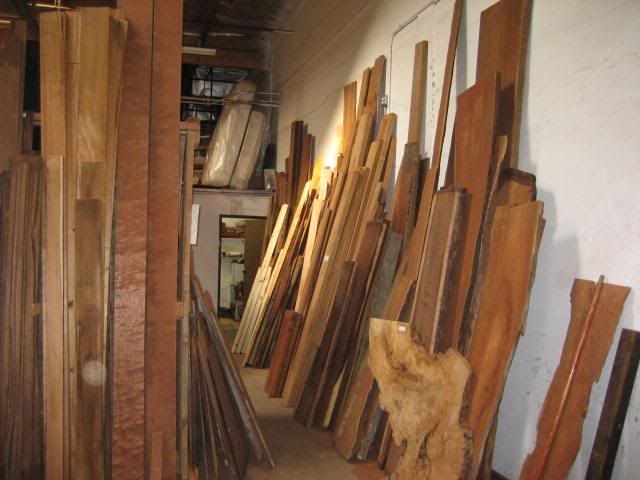 .
Some highly figured cocobolo. I bought a piece of this. ($30 a bf yikes!)
.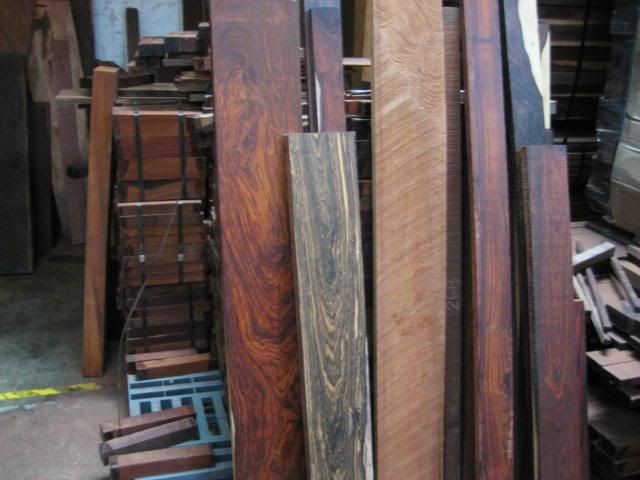 .
Looking down one aisle. That's the back wall at the end.
.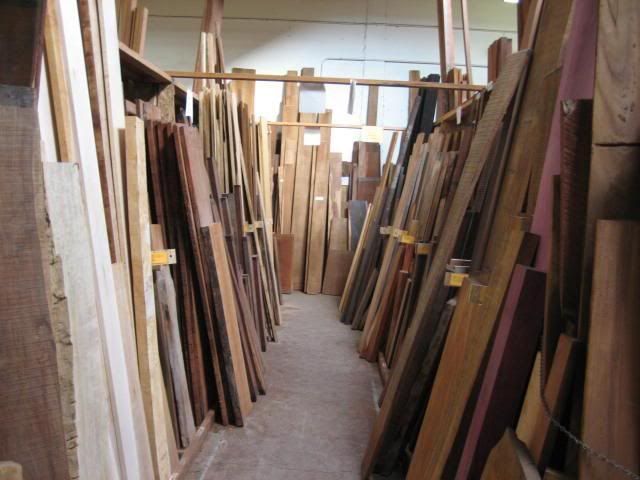 .
Looking down the next aisle
.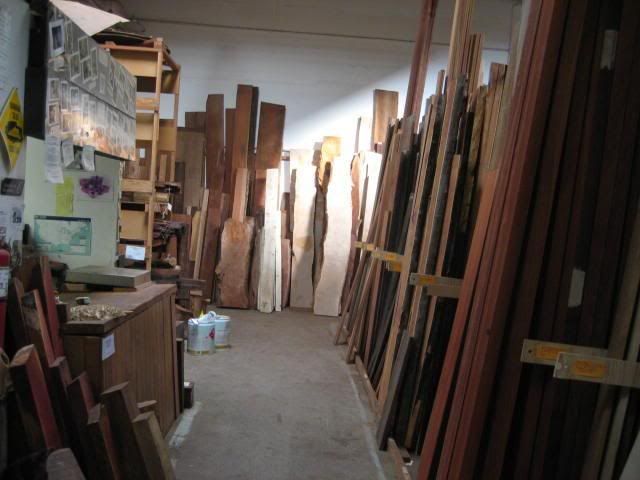 .
A room up front full of turning blocks
.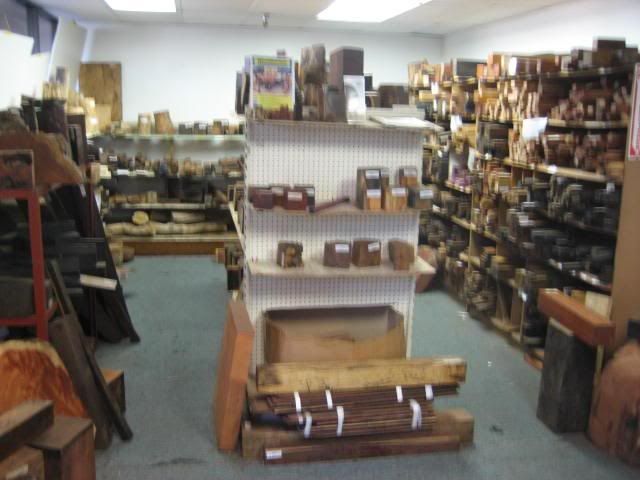 .
A view 180 degrees from above.
.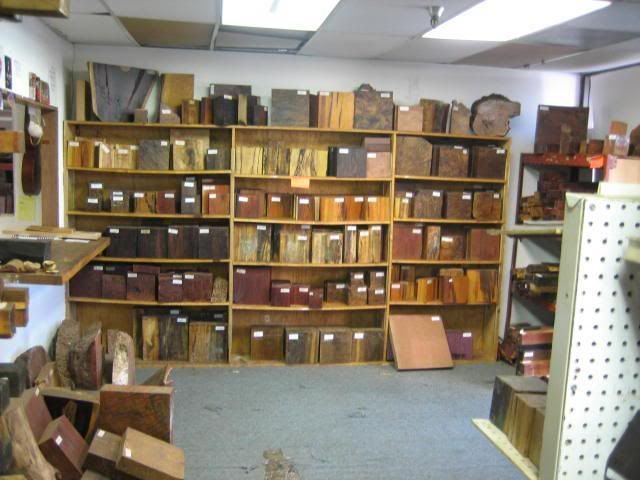 -- Gary - Never pass up the opportunity to make a mistake look like you planned it that way - Tyler, TX
---