I'll classify today as the first day of building the base for my bench. Beginning this weekend I tried a practice mortise, since I've never tried this before. I have to say that I find mortise and tenons a bit intimidating. I've seen the demonstrations of the pros, and how they fly through then with just a chisel, and thy're perfect within a few minutes. Even the article I'm using to guide me through this one says, drill and chsile mortises are a little slow going, but you can have one completed in the time it takes to make a pot of coffee. Well …... mine will be considerably longer then that, but who's counting.
Here is what will be one of the legs of the bench. All the legs and stretchers were milled and surfaced over the course of the last few months while I finished some other projects.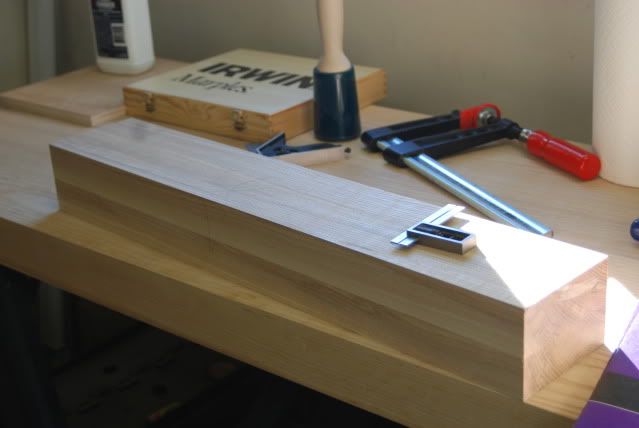 Here are the short stretchers.

And here is the first layout ever of a mortise. They will be 5/8" wide and about 2 3/4" in depth. I marked them out with a marking knife so that I had a good mark to register the chisel during cleanup. I used an ultra thin pencil to make the marks just a bit more visible. The pencil is so thin that it stays inside the marking knife scribe lines.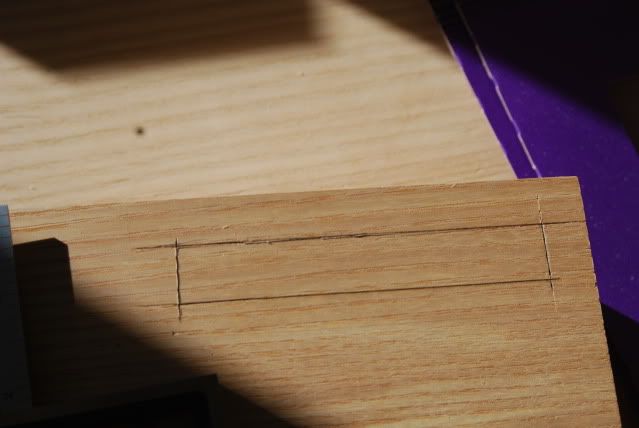 And this one is the practice mortise I made in a scrap piece. I am shocked at how well it actually came out. The short stretcher slides in and out and is very tight. I learned a lot from this test. The best learning is when you actually have to do it.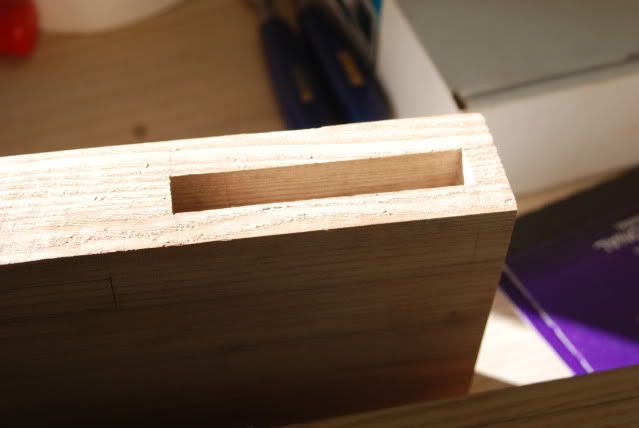 Next is the layout on the drill press. I used a 5/8" Frostner bit to drill out the majority of the material. One trick was to keep the edges of the bit in between the scribe lines. I clamped a dead straight fence on the back of the press to keep the bit centered between the scribe lines.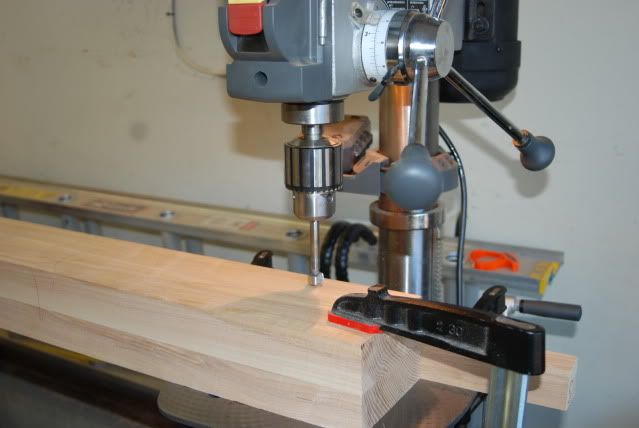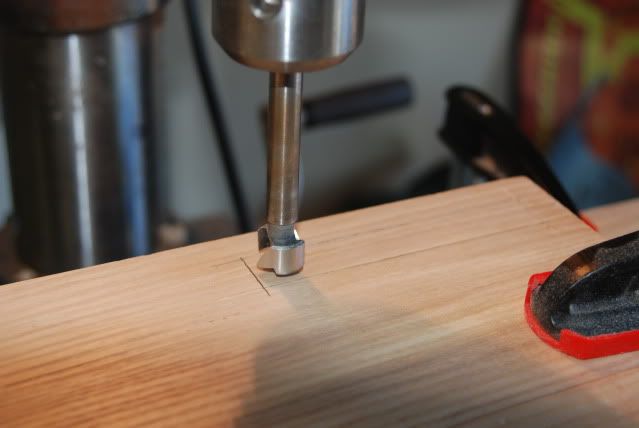 I started by drilling the holes on each end of the mortise. And then drilling a hole next to one end until the other end. It seemed much easier to drill non-overlapping holes to begin with. And then I followed up by drilling out the remainder of the waste in between the separate holes. What I found was that if you have the work piece clamped down, it's much easier to drill holes with a Forstner that are this deep. If the work piece is not clamped down, you lose a lot of control and the bit has a tendency to bind when lifting it out of the exit hole.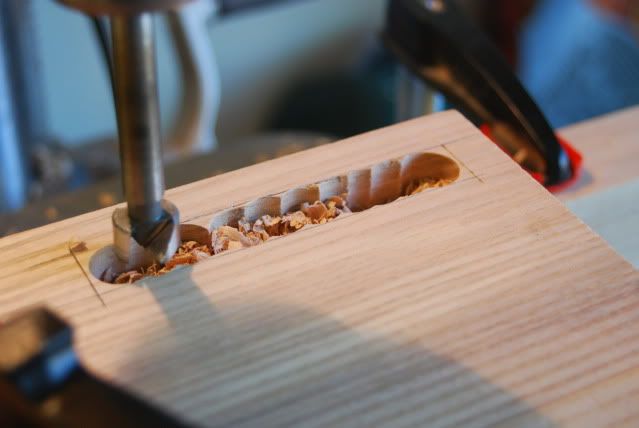 Here is the final mortise prior to clening up with a fresh set of sharp chisels. So it's off to get them nice and sharp. So far, mortises aren't as intimidating as I orginially anticipated. We'll see!

---