I've been working for a few weeks now, a few hours a night getting the side-table built. It wasn't that difficult to do. But it was fun nonetheless.
Assembling the base of the table.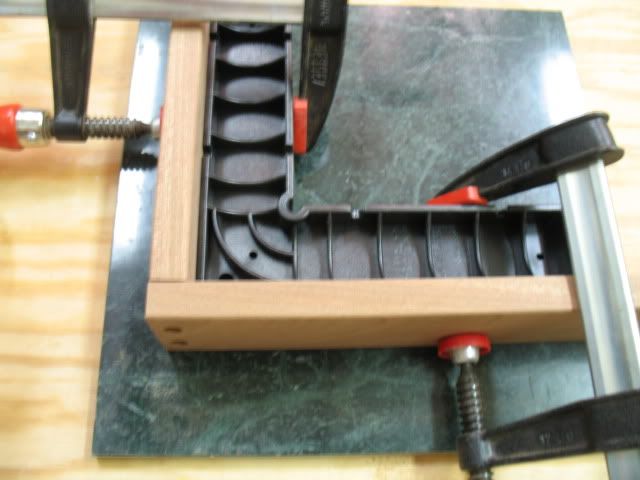 The legs go on with glue and screws from the back.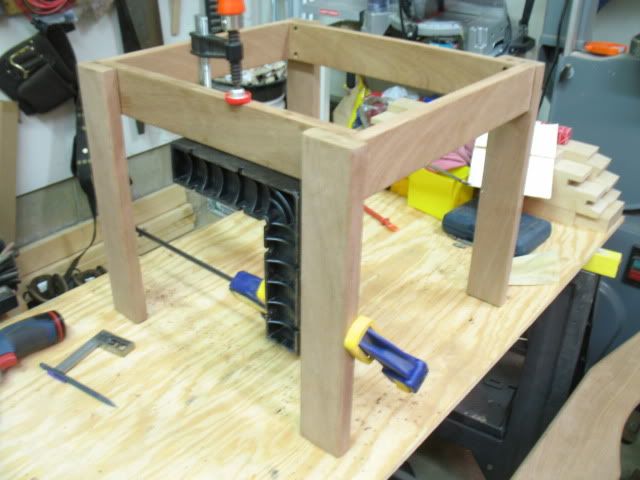 The most difficult part of the whole assembly was getting the spacing correct. The plans called for a distance of 18 1/4". So it was a matter of getting the 2 ends of the top to run parallel at 18 1/4" while maintaining the same overhang on each of the sides.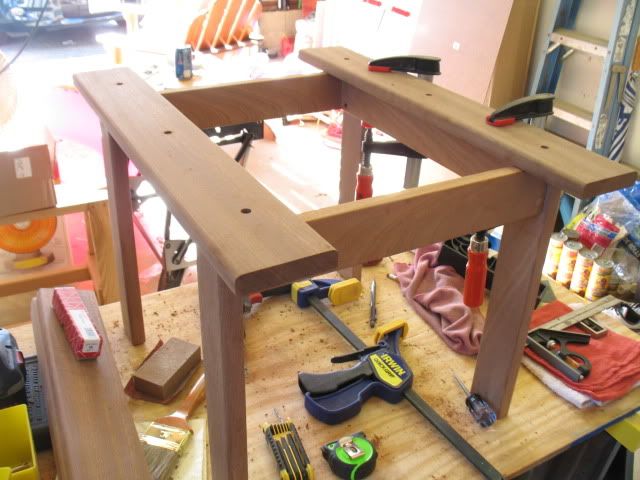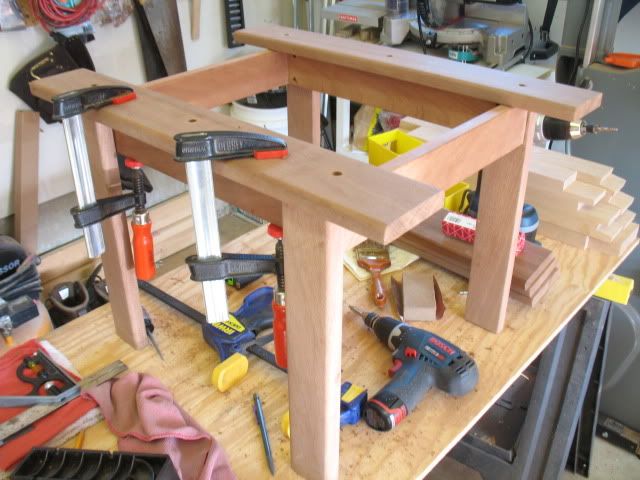 Next was making sure the interior slats had the same spacing. I got the desired spacing and then dry fit them in.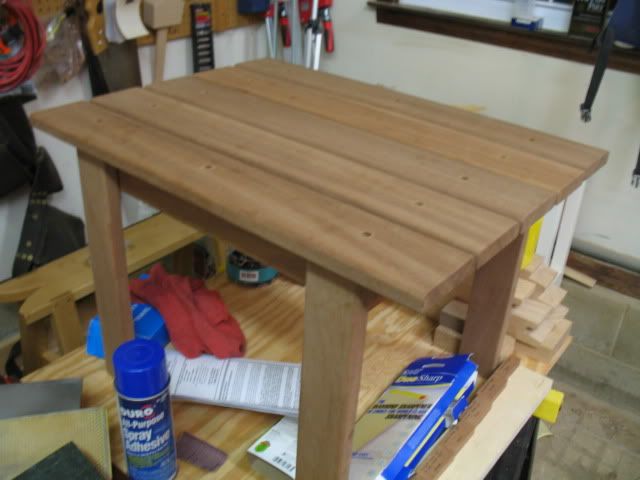 Next, I cut a template for tracing the arc on the table top. I un-screwed the top and cut the curves for each table slat carefully on the band saw.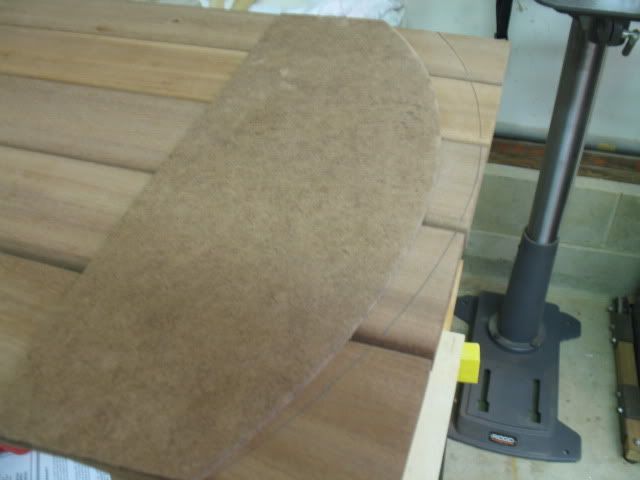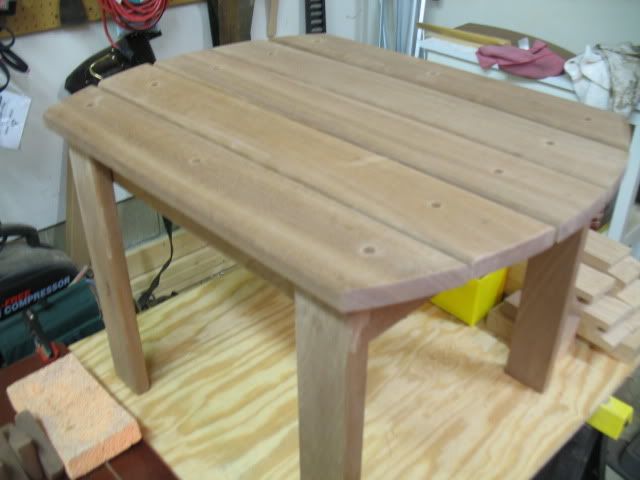 As always, my shop helper stopped working long enough to tak a quick picture.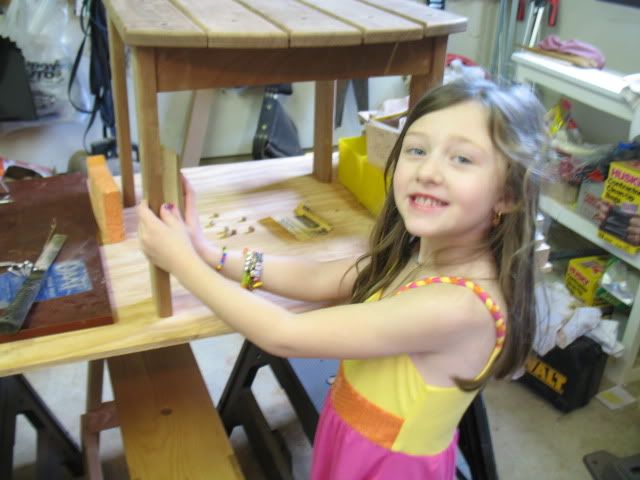 Here are a few of the completed chair before spar varnish finish. Needed to round over the front and back of the slats
There you have it. A new Adirondak Chair and table. Now all we need is some good weather in the Northeast. I wll be posting the final finished chair and table in Projects when complete!
BTW. The holes in top are plugged. Just didnt snap another picture.
---