After finishing the saw rehab, it was back to completing the chair. My wife was away for the weekend on an all out scrapbooking extravaganza. So that left me some time to work into the wee hours of the night to complete the chair set slats. First, I cut and fine tuned spacers used to make certain the spces bewteen the slats are identical. I could have tried to do this by eye, or some other inexact technique, but to me the spacing between the slats is a critical element. Hey, it's my chair, so I get to sweat details like this! I know, it's only an Adirondack chair, but I still have to feed my OCD.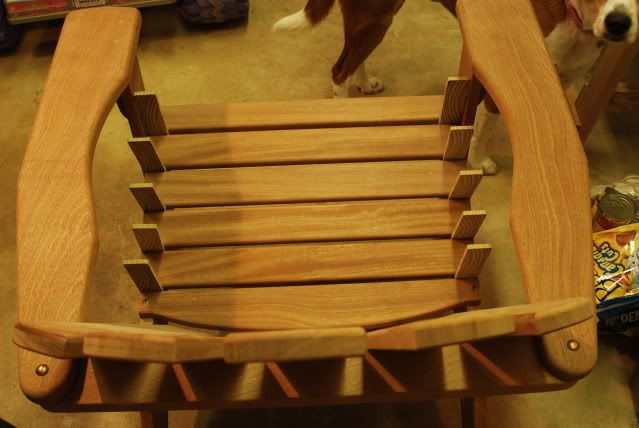 Here's a side view. I cut the spacers with the chop saw (with a stop block to repeat the cut), since I don't own a table saw. The wood used for the spacers is just from some pressure treated that's been laying around for a while. Probably better ways of doing this, but this seemed to work fairly well.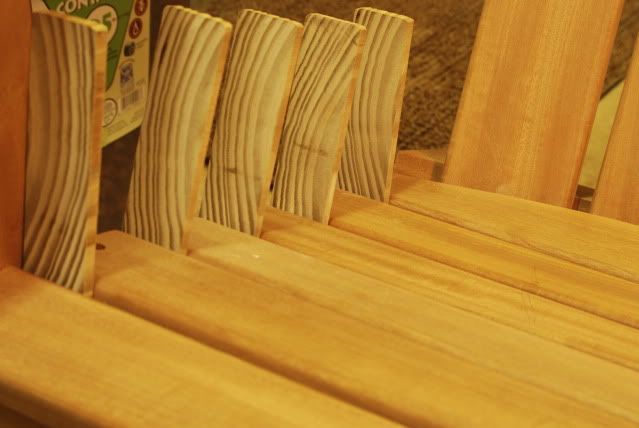 And here's the head on view.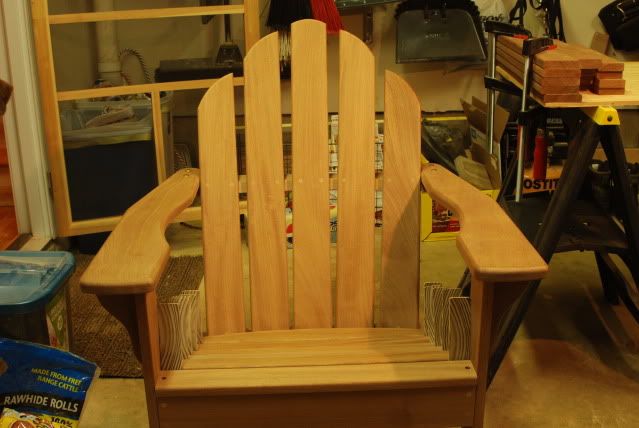 So it was sanding, counterbore, glue and screw the slats down, and waaaalaaaa! ... no more pieces to assemble. I quickly called in a few testers, to ensure the chair was working the way it should. I think I passed the test.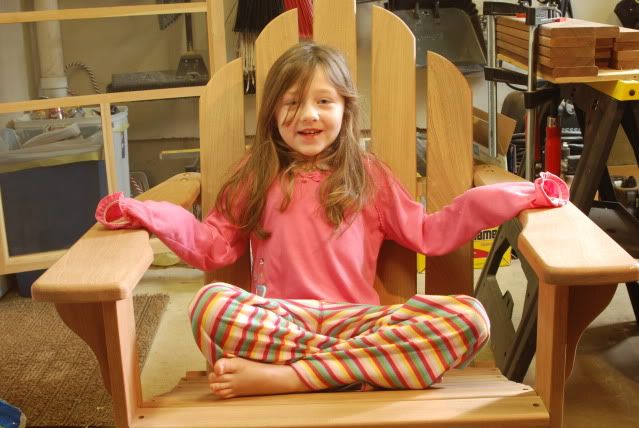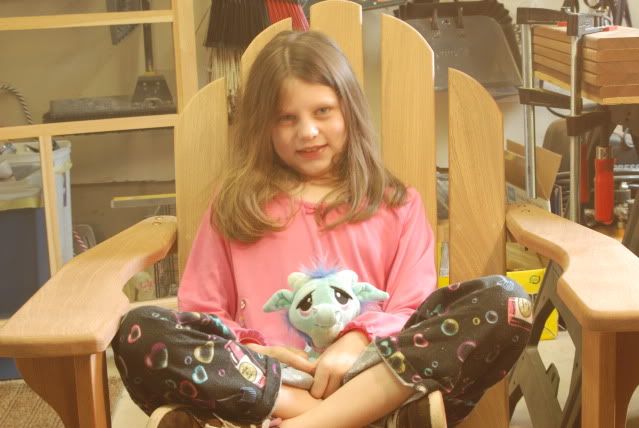 So the only thing left is to plug the screw holes in the seat slats, and then final sanding and finish.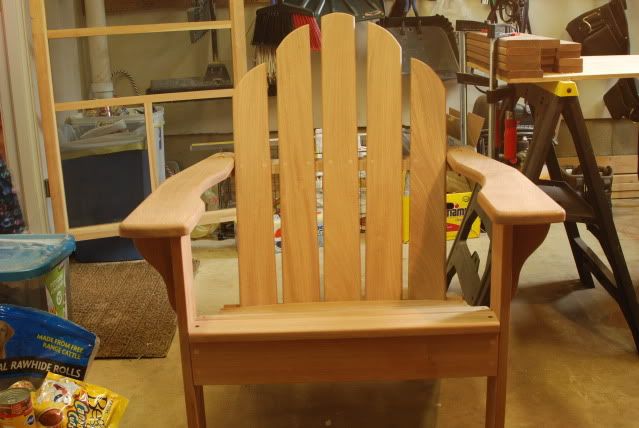 I plugged the holes in the chair. But not only did I align the grain, I tried to match the grain color as best as I could for every plug. Sorry, OCD kicking in.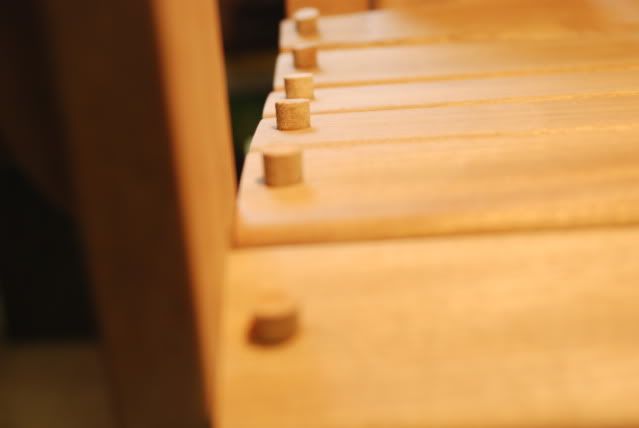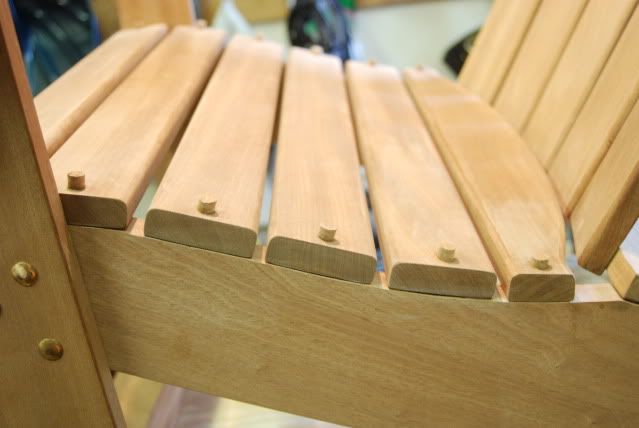 So that's just about it! I'm probably going to wait until it starts to get a bit warmer to add spar varnish. So the next posts will focus on a nifty little side table.
---