It was cold in the garage this weekend. But I was determined to get the assembly of the chair off the ground. Since assembly involved glue up, I tried to keep the temperature up with a small space heater. So I brought a small digital thermometer with me. Temperature outside – 21 degrees; Starting garage temperature – 32 degrees; average temperature with the space heater – 47 degrees. Just high enough for the TiteBond III recommended temperature of 45 degrees.
I've gotta get some other source of heat in there. Can't glue the chair indoors because it's too big. Can anyone out there recommend a good way to heat the garage? It doesn't need to be tropical, but I'd take 50-55 degrees in a second.
Ok. So here we go. The first assembly is the side members with the fron and rear cross-piece. The rear cross-piece is the curved piece.
I drill and countersunk 1 5/8" stainless steel square drive screws purchased from McFeely's. These are great screws, however they're a bit soft. I actually snapped the head of one of them off during this part of the assembly. No worries though, I backed the rest out and got it free. You must ensure that the pilot holes are deep and wide enough. I'm using the square to ensure my drilling is straight.
Next is the assembly of the front cross piece. The most difficult part is trying to clamp align the components flush with nothing more than a Workmate! Did I mention I'm building a real workbench next?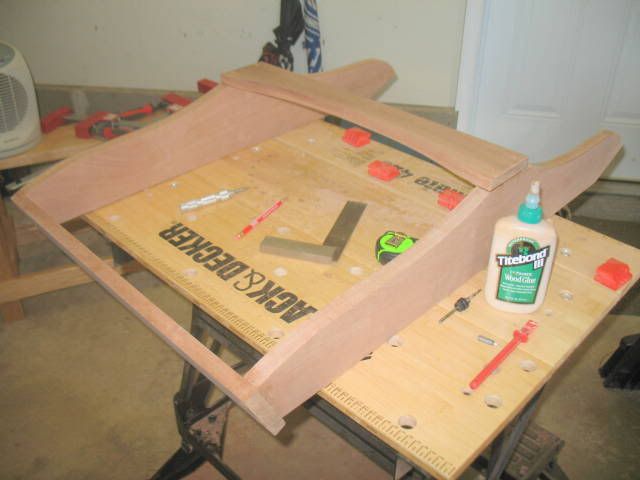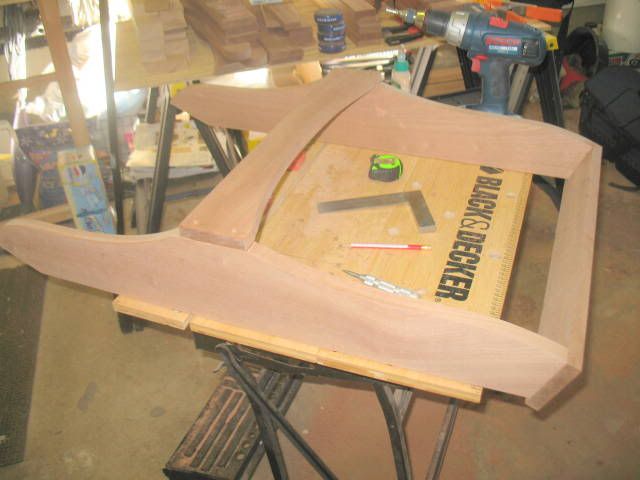 On to the front legs of the chair. The front legs are attached with 1/4" carriage bolts. Here I'm showing the measurement and marking for the bolts according to the plan. I used the Starrett spring-loaded ceter punch to provide a decent size hole to begin drilling for the carriage bolts.
After getting the first leg on, I got a visit from my youngest Julia, who is always inquisitive about what I'm doing and ready to lend a hand.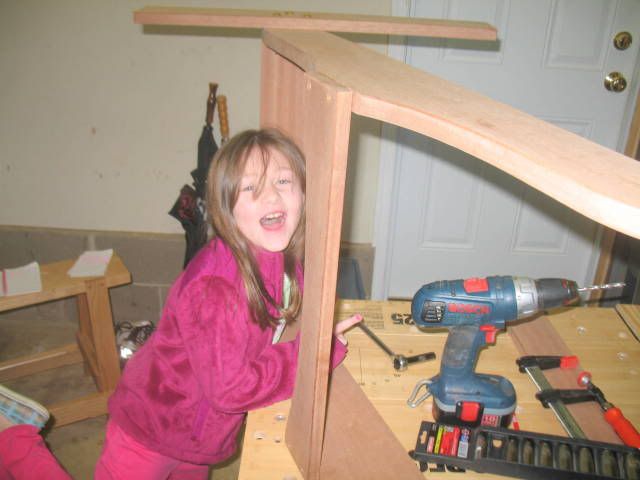 For the carriage bolts, Norm recommends stainless, but I'm using silicon bronze, which I think look really nice on the mahogany as the chair weathers.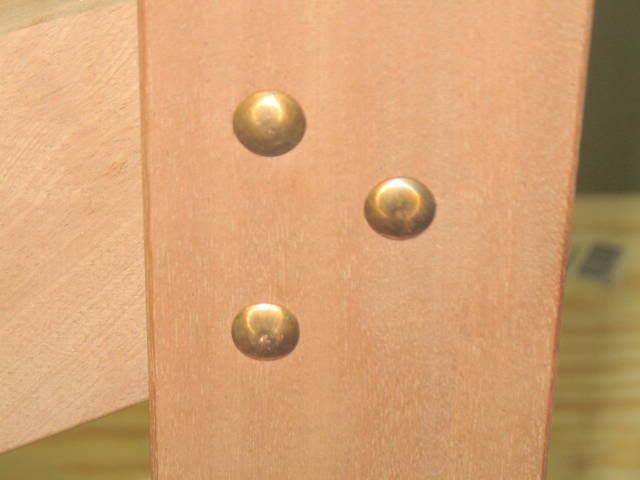 So here a a few different shots of the chair as is stands today. Next time, arms and perhaps back slats?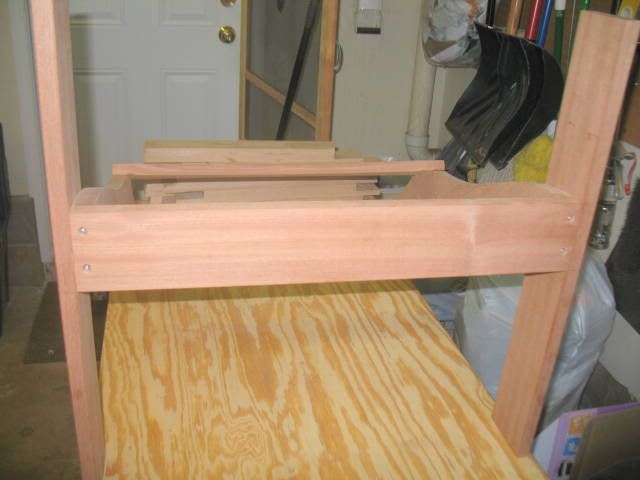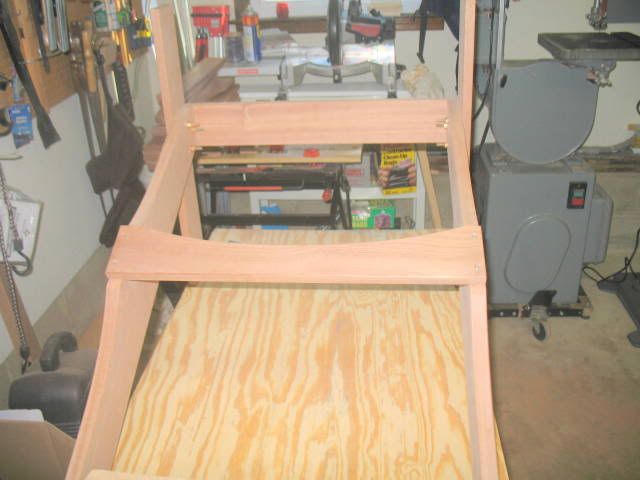 ---