The last time, I thought I was ready to begin assembling. However, I still had more bandsawing and routing to do. I still needed to rought cut the side members, and then put all of the band-sawn pieces back on the templates to get them smooth and exact.
So it's 1/1/2010. Happy New Year! Spent the morning cleaning up after the New Year's party, and then it was out into the garage. Luckily, the weather was not that bad. A balmy 40 degrees, more than good enough to open the garage door. That's the double snow tube we used last week after the 20" blizzard. I don't know if I should deflate it, or leave it inflated until the next snow? Hopefully?
I set up the chop saw and cut the 24 degree angle on each side member.
Then, off to the band saw to rough cut them down to approximate shape. I got the chance to use the new snake lamp for the bandsaw that I got for Christmas. What a difference a direct light source works. Felt like it was much easier.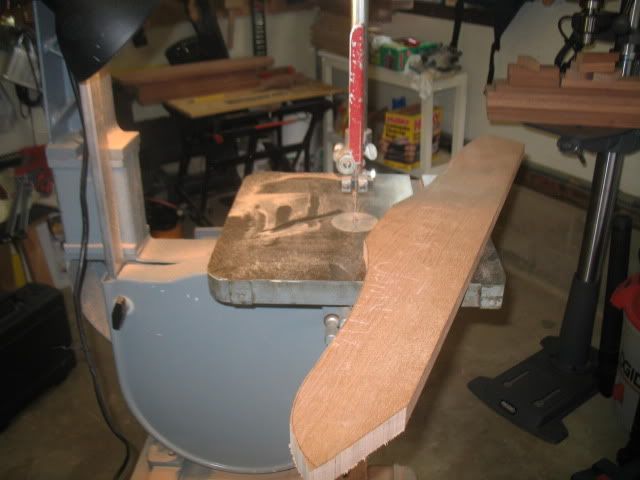 The chair also has small brackets under the arms, so I took care of these as well.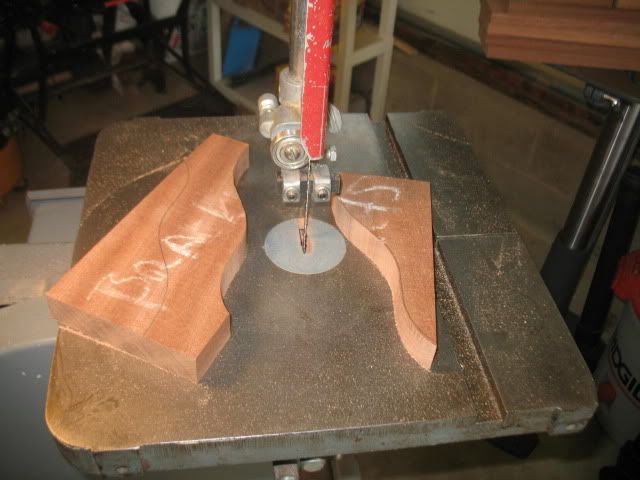 I then put the rough-cut components back on the templates to get the exact shape. I found myself reaching again for the Bosch Colt instead of the standard Porter Cable router. The templating bit for the Bosch worked wonderfully. It just feels like you have so much more control with it.
Here's one of the brackets after running the template bit.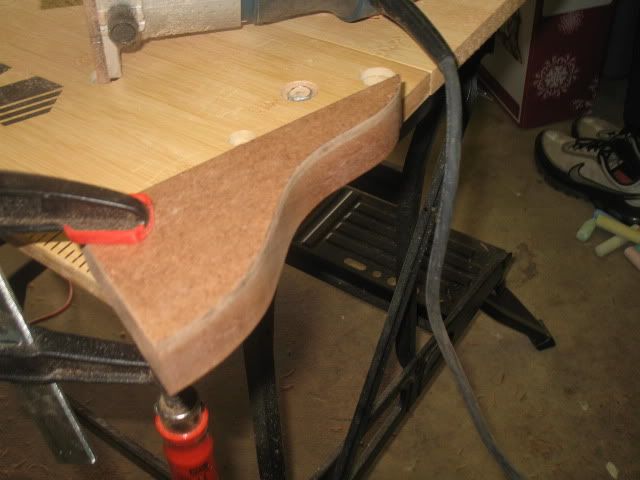 I'm finally finished with all of the routing and all of the components for the chair and table are cut to size. There's some round over work on the table left for next time. I might do some light sanding. Then…finally I can start assembly. I might even get the time this weekend. I hope.
---