I put up a terrific struggle but Jenn finally convinced me to get a dust collector ;-)
Actually I've been looking for a while now (thus the tag line) and we finally decided to pick one up. So we picked up a General 10105CFM1 1.5 hp 1100 cfm canister top single stage collector from Wooden Edge here in Brandon.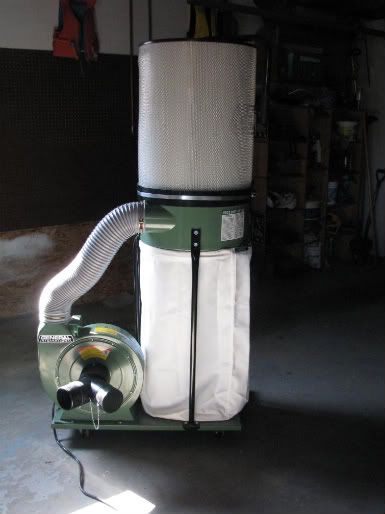 I bought my jointer and planer from them and am very happy with both of these tools so Wooden Edge was the place to go for this purchase. I've not powered it up yet (I want Jenn to have the honour) so I am just waiting for her to get back from work.
-- "Checking for square? What madness is this! The cabinet is square because I will it to be so!" Jeremy Greiner LJ Topic#20953 2011 Feb 2
---