Not too much to report. Cut the carcass parts to width and add hardwood edging. Did try something new to trim the hardwood edging using the router table and a high fence.
First biscuit and glue on the edging:
.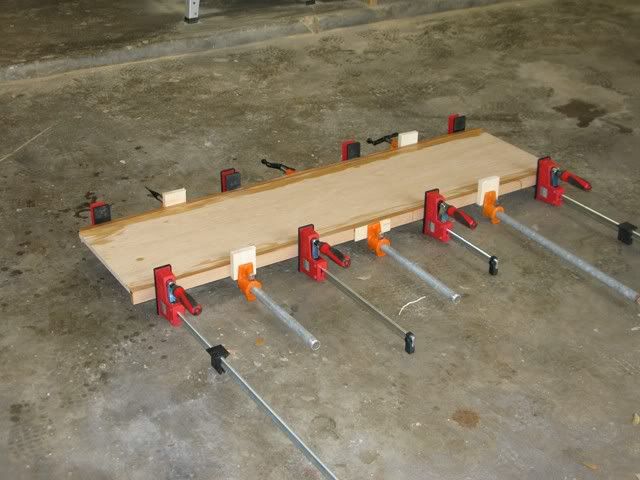 .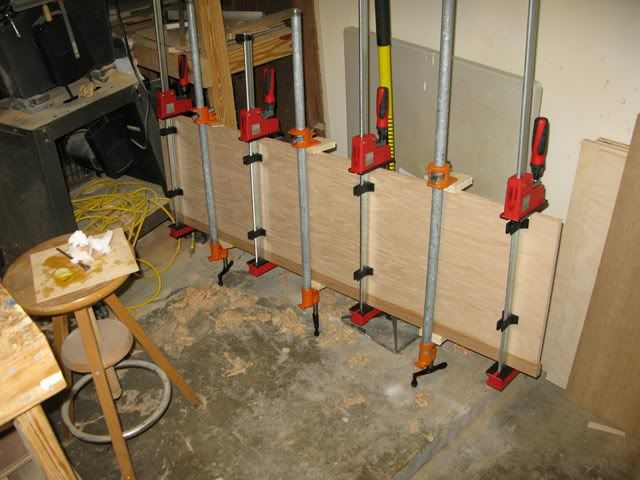 .
At first I planed the edging flush but had a little bit of tear out. Luckily these are all carcass parts for a dresser so no one really sees them unless they take a drawer out and inspect:
.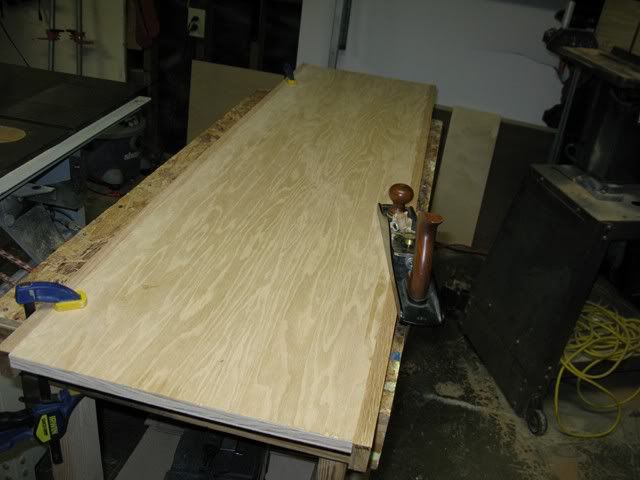 .
Many of these parts have 1 1/2" edging which can be a little hard for me to plane. So I decided to use my router table with a high fence and a 2 inch long 1/2 bit. Here are some shots of the router table (with the standard low fence), which fits in the table saw. I just cut inserts to match the bit being used. It's a mix of Norm's deluxe router table and a Gary Rogowski FWW idea:
.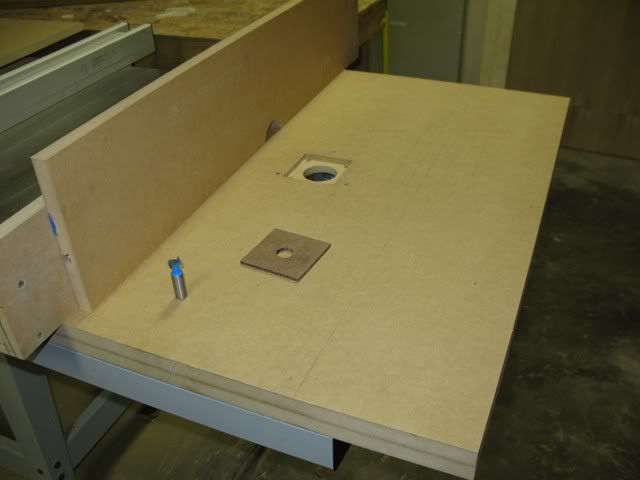 .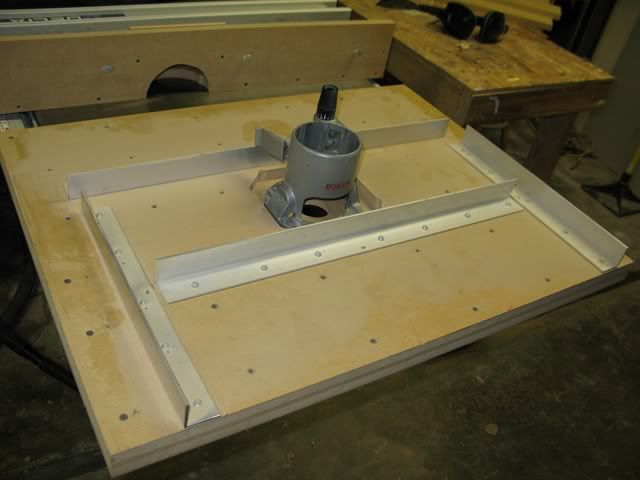 .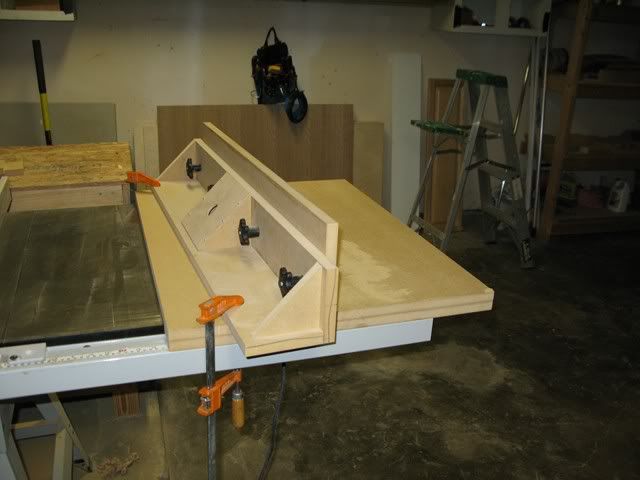 .
This is the high fence with the t slot cut.
.
.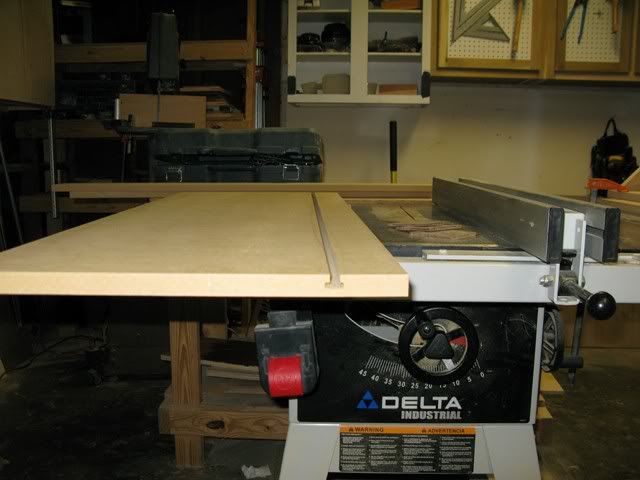 .
Then I add some shims with double sided tape to the high fence and line the bit up with the shims and add a featherboard:
.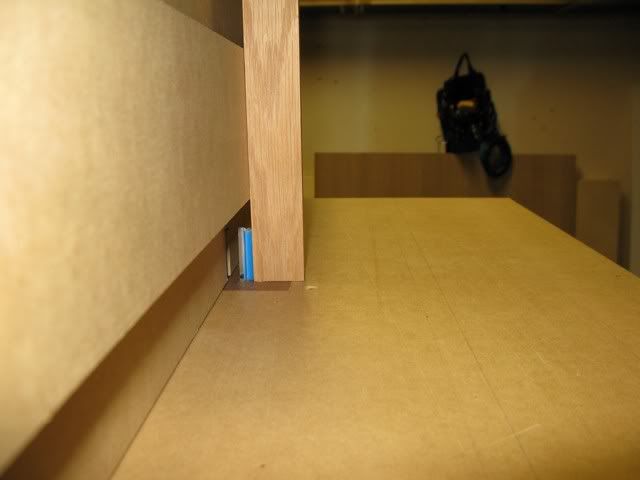 .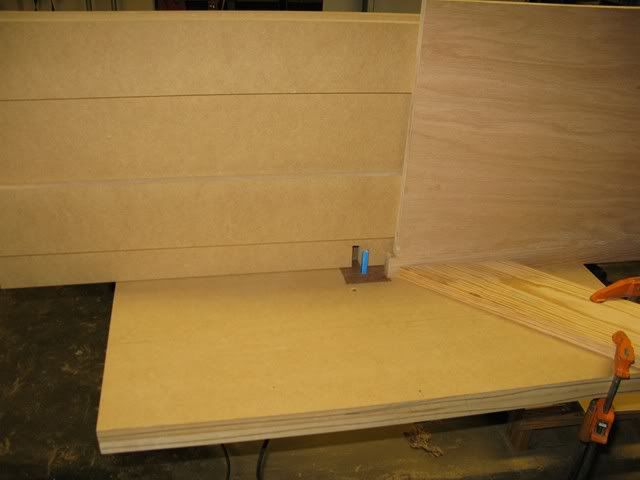 .
And I end up with some tear-out free plywood with edging. If anyone has better or safe methods of trimming 1 1/2" edging I'd appreciate hearing about it. Thanks for looking:
.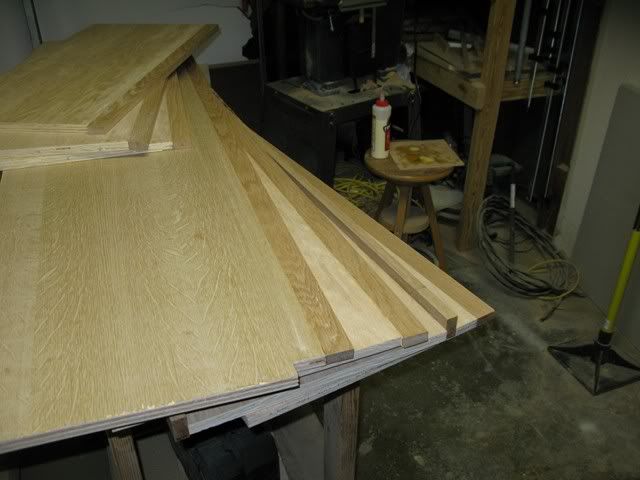 ---