Today I thought it would be a good idea to show you guys how I cut my dovetails. I don't have all the proper tools for the job or the best of the tools that I do own. So far I have been able to get by with what is seen here.
I had some scrap oak laying around in the shop so I decided to use some of it for practice. I start by laying out the "tails" first. First step is to find the center of the board and divide it how ever you see fit. I find the center of the board by just putting a ruler at an angle until nice even numbers line up with the ends. Then I mark off where I want the center of my tails to be.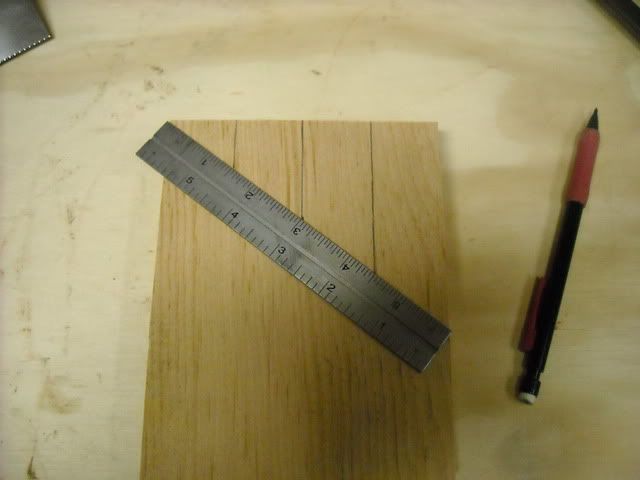 I don't have a marking tool (yet) so I use this method to transfer the thickness of the wood to my tail-piece.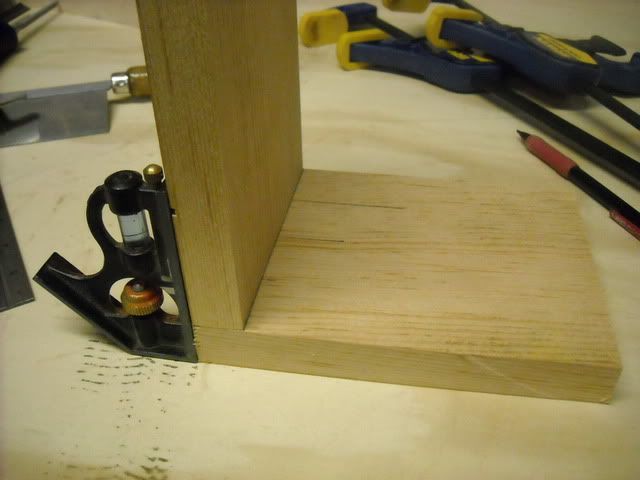 I also don't have a so called "dovetail marker". I just took a scrap piece of wood and drew up a 1:8 line and 1:6 line. I set my t-bevel to match whatever ratio I wish to use. I chose 1:8 for this cut.

I use my t-bevel and square to layout the tails on the board. I mark the waste areas to help me keep the cuts on the right side of the line.

Next step is to cut out the waste area using my dovetail saw and a coping saw. I always make sure to stay away from the bottom line with the coping saw.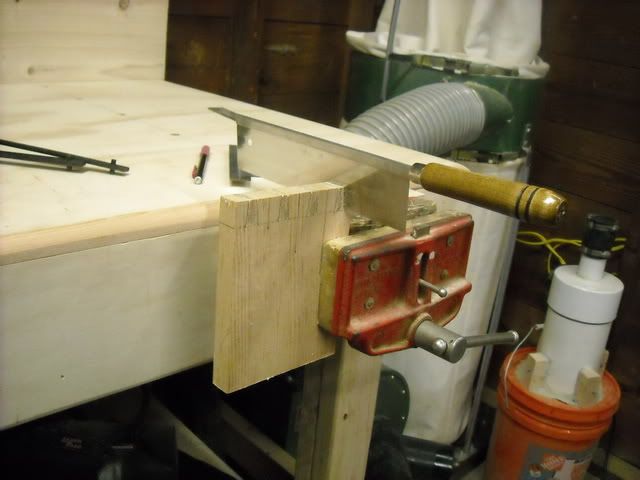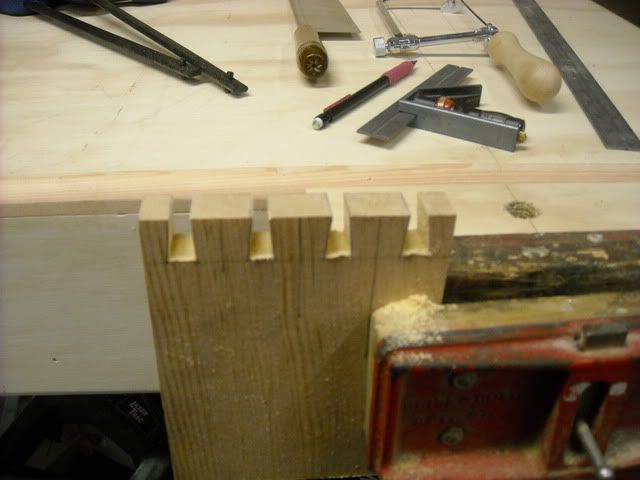 In order to help me get nice straight lines I use this setup to "guide" my chisels and keep the cuts nice and straight.

Here are the finished tails.

I use the tail board to place the marks for my pins and transfer the lines around with a square. I mark the waste areas to avoid confusion.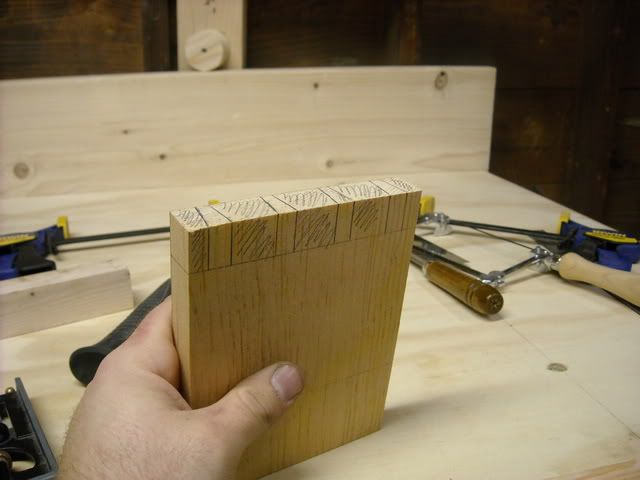 I cut the pins using the same methods as the tails and use my chisel guide to clean out the rest of the waste area. Here are the finished pins.

After some fitting and minor sanding this is the final result of my work. Note the piece is not glued together.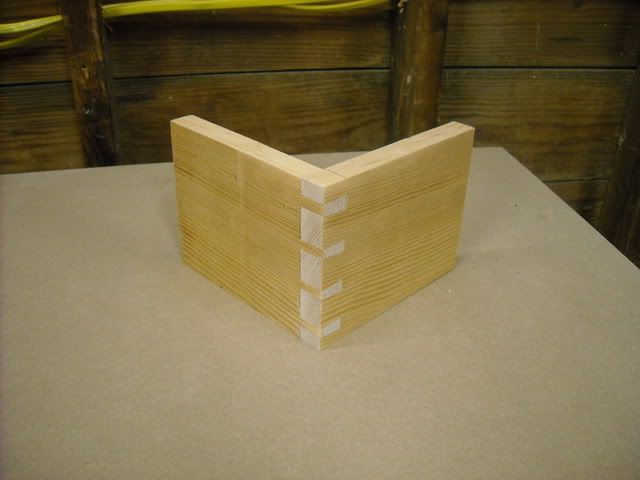 This is my first attempt at cutting dovetails in a hardwood species. I found it easier to do with oak instead of pine and my results seem much better. I plan to keep practicing and hopefully I can gain some speed, it still takes me about 1 hour to complete 1 joint. I'm not to worried about being very fast at it but I figure this is a good skill to learn. When the time comes to do a larger piece involving many joints a decent dovetail jig is definitely in my future. Please feel free to give your opinion of my work. Thanks.
-- Drew, Delaware
---