I decided that in my journey of woodworking hand cut dovetails should be one step along the way. I just have some "cheap" hand tools including the not so great marples chisels sold at HD and some saws i got from xona tool. They might not be the best out there but they work for the time being.
So I went out to HD and picked up some 1×6 pine and got to work. The first two attempts were not the best but i used them as learning experience. This is my third attempt at cutting dovetails.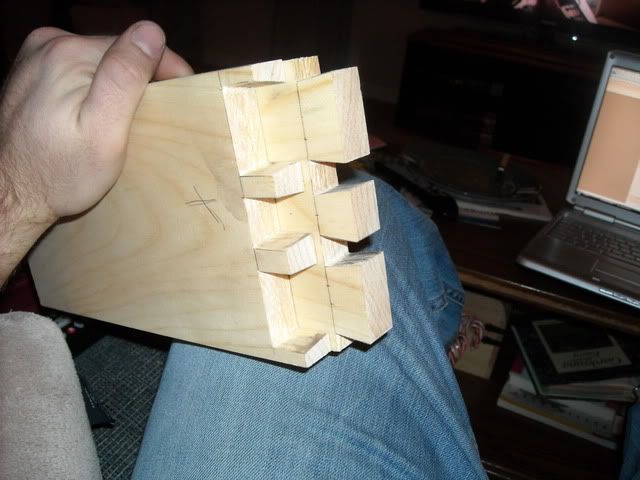 I know its not the best but im proud of my attempt. The boards warped after I had cut them ( didnt let the wood settle I know) causing the gaps to open in the joint. Maybe if i glued and clamped it together they would close up.
Tomorrow I'm going to try and take pictures of my techniques and post them. Hopefully you guys can give me some hints on making them better.
-- Drew, Delaware
---