Here's an interesting video made last year. It features one of Australia's most appreciated woodworkers, Ian Robertson, better known to his Mates as 'Robbo'. Amongst many other accomplishments, Robbo is a professional wood turner. (He spent a couple of days a few years back teaching me the basics of turning.) Robbo has one of the largest lathes in Australia. You can learn a bit more about this and him here. (When you get to this link, click on "Robbo's Big Job' in the left hand column.)
This was filmed at one of the regular woodworker's get-together in Melbourne, and as always, any get-together is a good excuse for a BBQ and a few beers.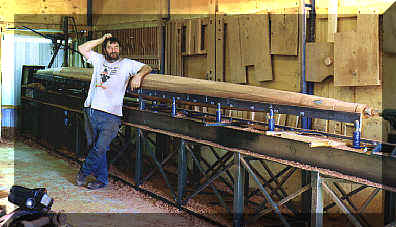 This is a large download, the video is just over 13 minutes, so, unless you have broadband, start the download before you go to bed and view it in the morning. The sound is not alway good, and the Aussie accents are thick, so listen up.
-- CanuckDon "I just love small wooden boxes!" http://www.dpb-photos.com/
---