Haven't posted any updates to this blog series due to home computer crash, so I'm borrowing my son's laptop to post a few pics. I stated in my last blog I hoped to do something to the original plans to make this a unique piece. I've been saving a large piece of 8/4 spalted maple for something special and I think this is it. I was able to resaw it twice and get two bookmatched pieces for the doors and enough to finish the drawers. Other progress includes trim work assembly of the over head "bridge" piece. Still working on the crown molding and other smaller trim pieces.


Here is the spalted maple after 2 resaws.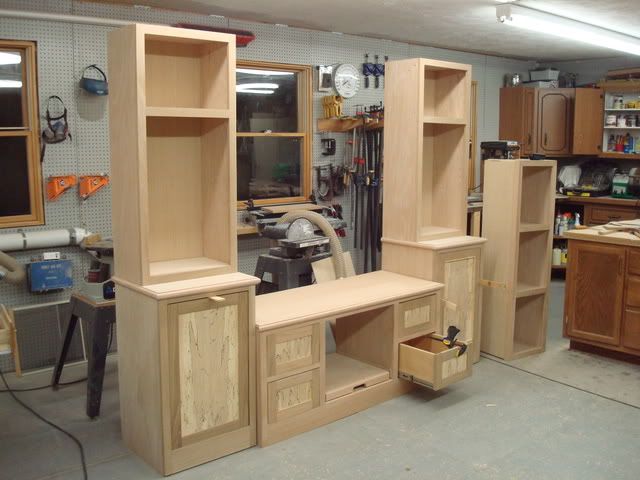 Spated panels applied to doors and drawers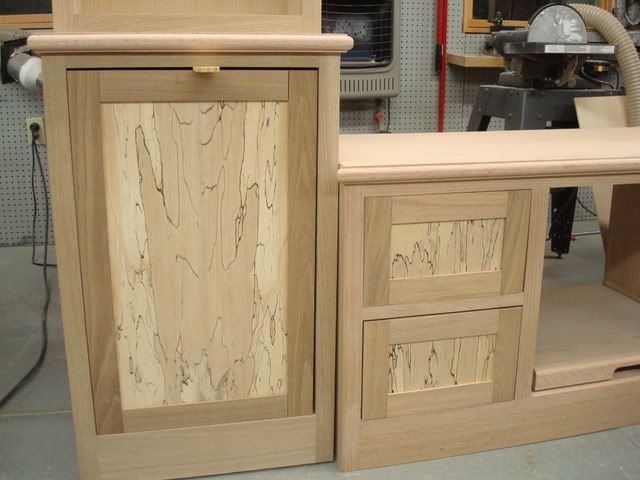 A closer view of the panels and doors.


Glue up of stacked molding including crown molding.


Case work dry fitted with bridge installed.


Original plans from Woodsmith.
-- Common sense is so rare anymore when you do see it, it looks like pure genius.
---