Progress is slow but I just have to keep telling myself how big this project is. My original plan was to finish this in time to put the new TV in it for the Super Bowl (GO STEELERS) but I doubt seriously if that is going to happen. Rushing things usually results in do overs. I spent this past weekend milling maple down to 5/8" for the 4 drawers. They also had to be edge glued since they are 8 inches deep. The plans call for the same joinery used on the case work (tongue and dado) but I decided a little practice with the Leigh jig was in order since I have only used it a few times since I picked it up last summer.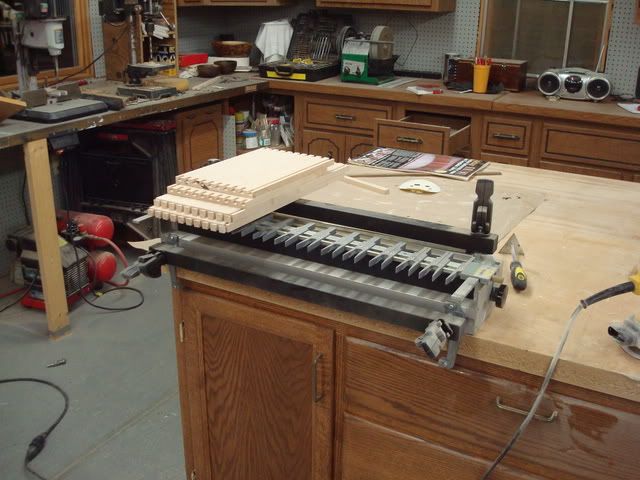 And the glue up.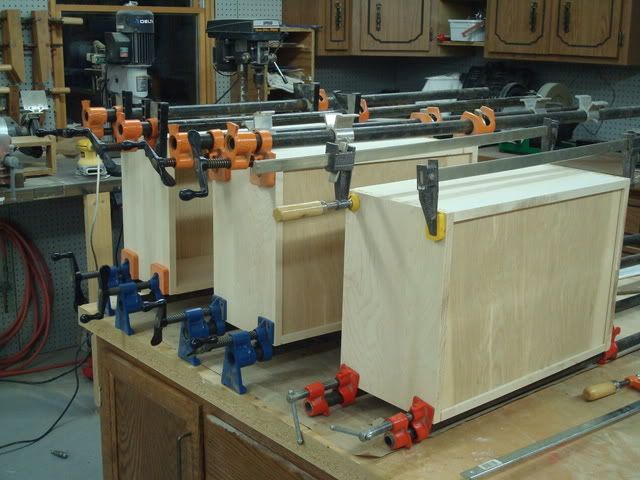 And the final product.

-- Common sense is so rare anymore when you do see it, it looks like pure genius.
---