Work on the entertainment center is pushing ahead slowly. Even with a few days off work finding shop time is difficult with holidays and company. I spent most of the last weekend milling lumber and widdling away at the cut list which consist of over 250 pieces not counting the hardware and lighting. Anyway I offer this pictoral progress.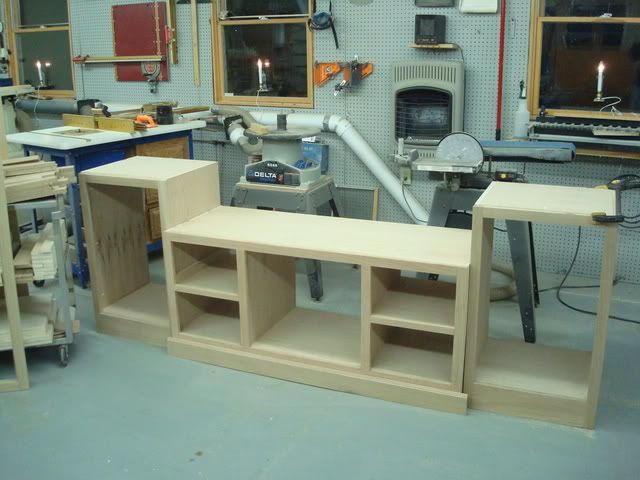 Here is the about 80% of the cut list stacked on my portable cart. Still have some large sheet goods to cut for sides, top center section, and all the backs.


Forge ahead. Oh yeah in case you didn't see the 1st blog here is the what the finished product will look like.

-- Common sense is so rare anymore when you do see it, it looks like pure genius.
---