Worked on this new project over the weekend and have to say this is alot tougher than I thought it was going to be. Tolerances are very tight. Some cuts for the drawers have to be within 1/32th or the gaps between the drawers are crooked. Thank heaven for micro adjust on the Incra router fence. Alot of do-overs on the drawers which was frustrating as I tried to cut all the drawer fronts from one piece to get a good grain match, which means if you screw up one drawer you have to redo all 7 drawers if you want them all to match. I'm going to school on this one, maybe the next one will be mistake free…...yeah right.
Drawers after glue up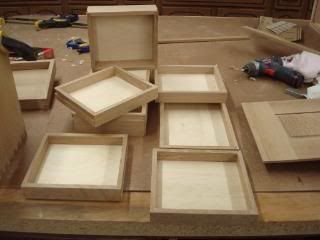 Drawer Joinery


Drawers Inset tough getting them aligned evenly


Case front, all ready for sanding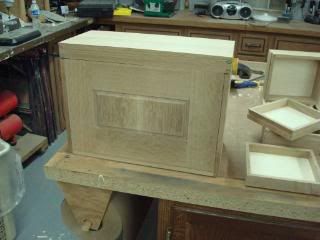 -- Common sense is so rare anymore when you do see it, it looks like pure genius.
---