I have added a couple new things to the shop the past week. First off, I built some simple shelves on a french cleat system to get some things off of the bench top. Nothing fancy, but it works and I can customize it as I see fit.
I also picked up a little box that holds knives and they spin real fast. The Dewalt 735X. I have played with it some and so far, I am very pleased with it.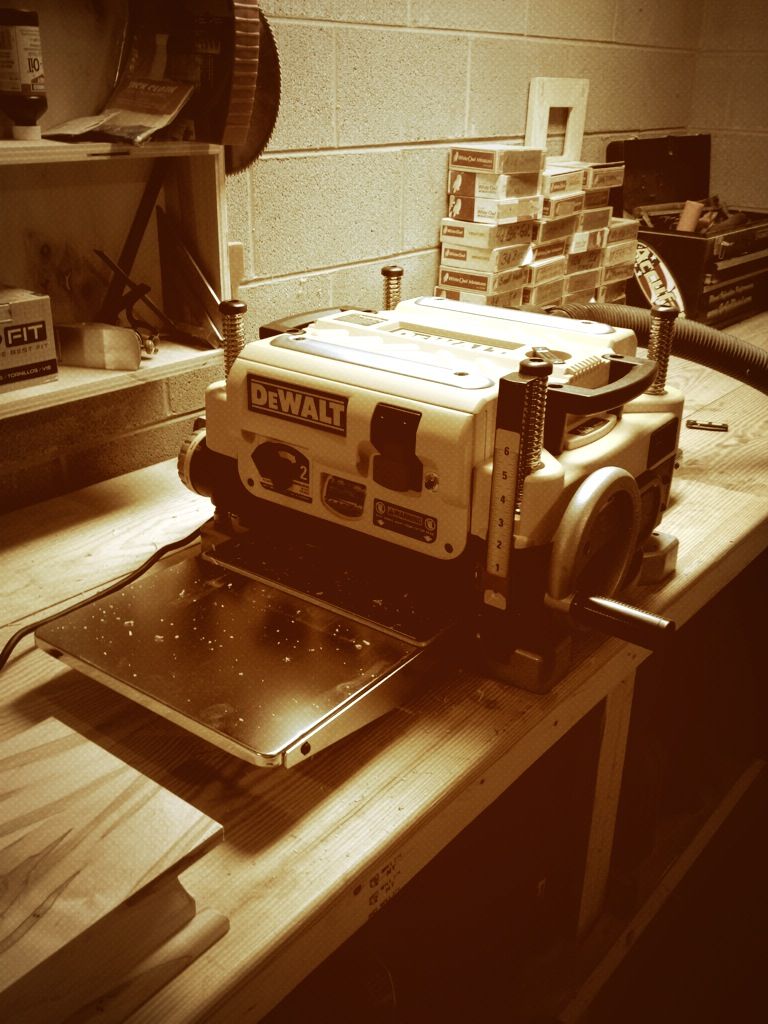 I recently started working on a shaker style coat rack. I hope to post pictures of it as it gets closer to completion. Oh, and that maybe another jewelry box in the picture that I am working on.
And as always, thanks for checking it out.
-- Just making a little saw dust
---