Well, things have been busy at home and at work. I finally got back in the shop today to work on a cherry display shelf for some close friends in Central Oregon. I am using my Kreg Pocket Screw Jig for the joinery. I thought it would be fun to share my day with a small video. Hope you can bear with me as I show you this remarkable jig. I also have a Kreg Foreman, a semi-automatic production machine, but thought the small portable jig would be best for this project.
I use this jig a lot in my shop. I even used it to build a cedar fence.
You might want to check out one of my earlier posts, a small bedside footstool made out of alder with a cherry glaze. The construction was frame and panel with pocket screws.
KREG COMPANY DEMO VIDEO
A blog update thanks to Dick Cain!

Setting stock in drilling jig

Drilling pocket hole screws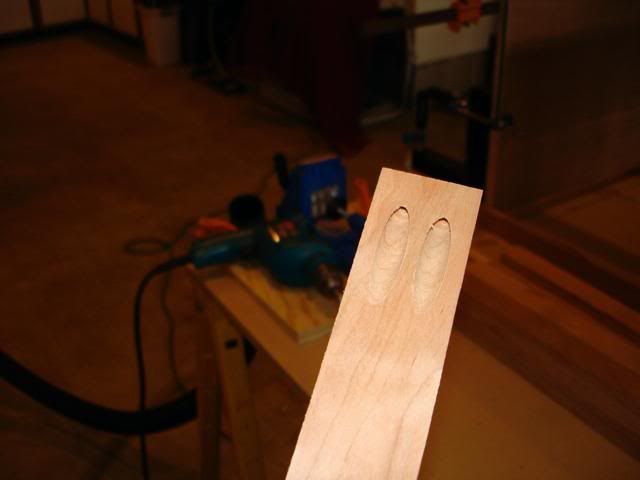 Completed case rail with pocket holes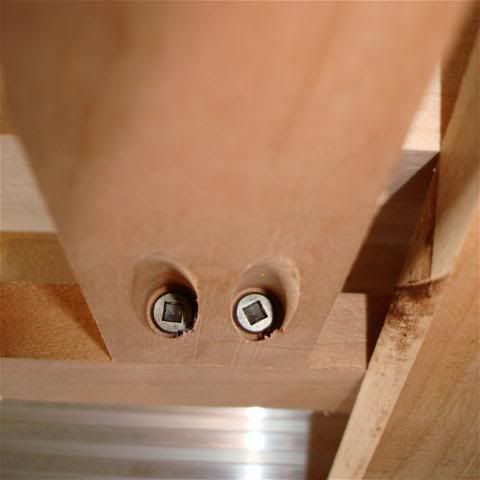 Close-up of completed case rail with pocket screws

Example of a pocket screw joint
-- http://foldingrule.blogspot.com
---