LUMBERJOCKS – Lights, Camera, Action!
FYI – this video was shot with the video feature of a small inexpensive pocket digital camera becuase my digital video camera was included in the shot. So if you have a pocket digital camera, you can start posting woodworking video content!
If you are like me, when not in your shop its fun to watch woodworking videos and podcasts.
Did you take the Digital Lumberjock Quiz?
See if you can answer the following questions:
1. Wears a surgical scrub cap and has a passion for furniture design
2. Boston accent and an unabashed approach to period furniture
3. Warm friendly Southern accent with a straight forward approach to woodworking
4. Posts audio & video woodworking content featuring intro music by 3 F33T UP
5. Festool, Powematic, technology & too much energy
OK, if you know the answers than you need to get a life and get out into your shop!
If you don't know the answers than you are missing out on some great woodworking content on the Internet.
Either way, consider adding some video woodworking content of your own. Lumberjocks is a great forum to share some video of your woodworking experiences. Perhaps document your newest project, a unique technique or special woodworking skill.
While doing a bit of research for this series, I contacted some of our favorite woodworking podcast producers. Neil Lamens was very generous with his time and offered the following advice during a series of email messages. "If I could make a suggestion, keep the editing software as simple as possible. Time becomes a major issue in getting podcasts posted. Especially when you have another job. Late nights are not unusual." He also alluded to the need for good lighting stating, "you'll be surprised how well the light bounces off the ceiling and the camera adjusts exposure."
UPDATE (Thanks to Neil) – "To add to your plastic bag dust protector, if shooting when sanding, cut a hole in the plastic bag, extend just lens through and seal with rubber bands around the camera body."
Matt Vanderlist responded with a well thought out discussion on making shop videos that I have included as a PDF document. This is a great source of inspiration and advice.
Marc Spagnuolo forwarded a link to his website that describes his equipment, as well as, a tutorial link he wrote for Lumberjocks detailing uploading video on BlipTV. He also shared that he does his editing on a Mac using Final Cut Express stating that ". . . As far as planning episodes go, I usually just wing it for the most part. I typically have a rough outline of what I want to do, and I go out there and just start running my lips. LOL".
This blog entry shares how I make low-tech and low-cost woodworking focused video content in my shop. I have written this blog entry for the average Digital Lumberjock. Now, this is not meant to make you a Neil Lamens or a Matt Vanderlist, but rather expose you to a simple primer explaining how to post your own video using simple equipment you may already have available. Granted, videography takes time to set-up and produce. It might even slow you down a bit. The benefit is that this is a lot of fun and a great skill to add to your repertoire. It also gives you a chance to appreciate your work from a new perspective.
What's my motive? More woodworking videos of course!
My tips are use a tripod for a steady shot and try for the best lighting possible. Have fun and start shooting!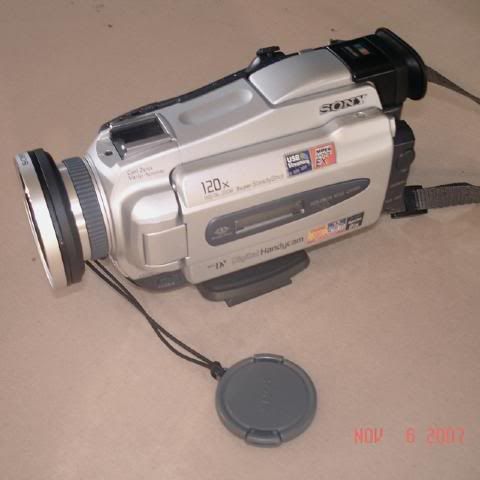 DIGITAL VIDEO CAMERA
VIDEO CAMERA POWER SUPPLY
DIGITAL VIEDO CAMERA EXTRA BATTERY, REMOTE CONTROL, EXTRA DV TAPE
WIRELESS MICROPHONE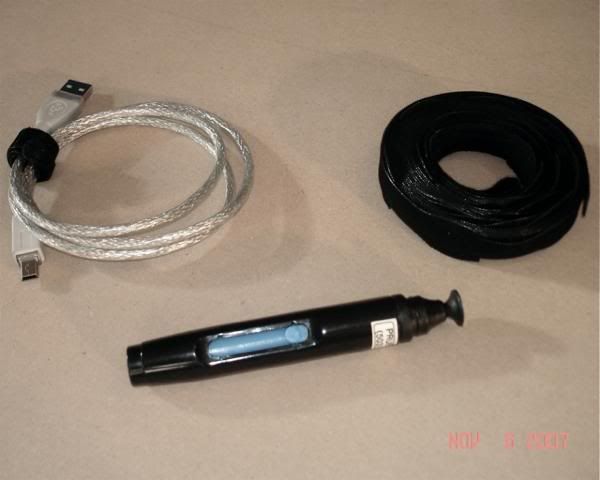 CAMERA CABLE, LENS BRUSH, VELCRO CABLE TIES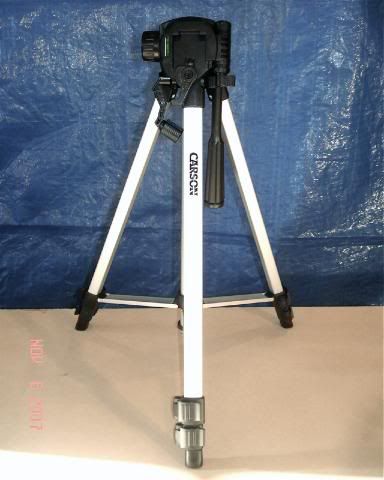 TRIPOD
SHOP LIGHTS
POWER CORD & MULTI-OUTLET
-- http://foldingrule.blogspot.com
---