Our Woodworking Merit Badge class met a couple of days ago to complete the archery stands for Camp Pioneer. The boys decided to wood burn Troop 728 and Camp Pioneer – Jewel of the Cascades on two of the stands to commemorate their hard work. After wood burning the boys applied a clear wood preservative. The stands were delivered a few days ago and the camp staff was very appreciative.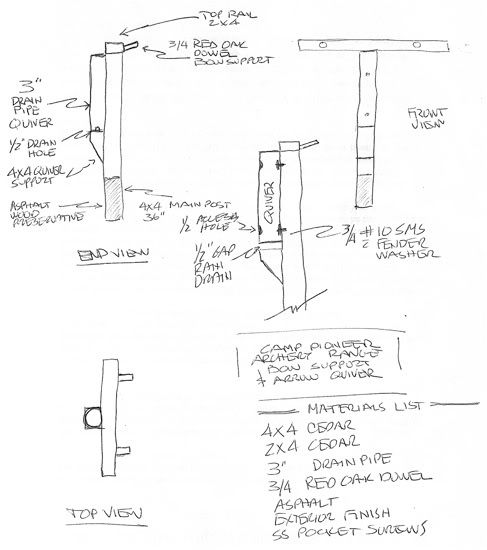 Our working drawing
Kory wood burning Troop 728 on an archery stand
Jay supervising!
My son Matthew – a very cool First Class Scout!
Click here to watch a cool wood burning video clip

Applying finish
Click here to watch a video clip of the boys applying clear wood preservative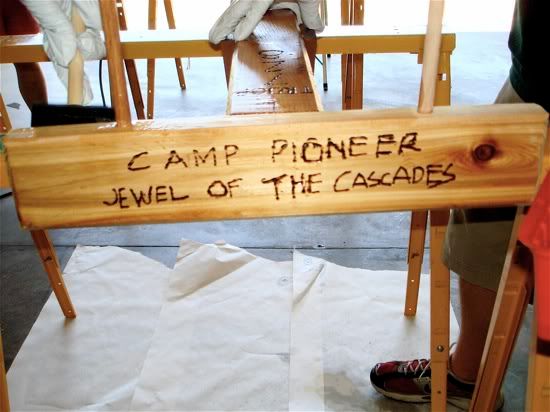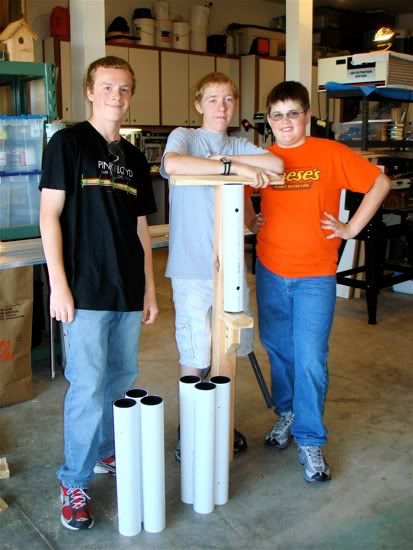 We are having one last meeting to visit the local Rockler store to interview a professional woodworker. The boys will have a chance to explore potential career opportunities in woodworking. This means an authorized Rockler trip for me!
-- http://foldingrule.blogspot.com
---