This blog entry shows how I install the small (1 inch diameter x 3mm thick) brass Makers-Marks on my projects. I like the traditional feel that the labels give a project. I prefer painting the recess black so that when the label is installed there is a small subtle black reveal line around the outside edge. This is strictly personal preference.
This Installing a Makers Mark Tutorial is available as a PDF download on my website
I get my labels from a very kind chap in England – his contact information is below. Vidi makes a solid and a finely crafted product. I made my own artwork using Microsoft Word and Adobe Photoshop. I uploaded the artwork file via email. We sorted out a couple of design questions, basically agreeing to Vidi's excellent suggestion of infilling the letters black and the tree green. The cost for 5 standard 1 inch brass infilled labels was approximately $36 (US). An excellent deal! My labels arrived by post 3 weeks later.
Makers-Marks • Traditional Bronze, Brass & Stainless Steel Labels
VIDI Visual Communication
1 Cross Lane, Kendal
Cumbria LA9 5LB England, UK
tel/fax: 01539 740 251 from abroad 0044 1539 740251
email: info@vidicomm.co.uk
I start by laying out the location for the Makers-Mark.
I use blue painter's tape as a mask for painting the recess later in the process.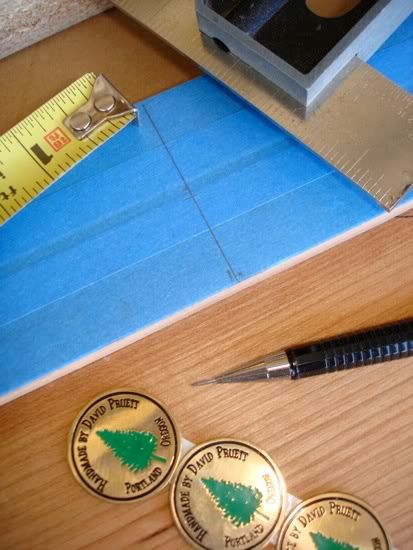 A small awl helps to accurately locate the center.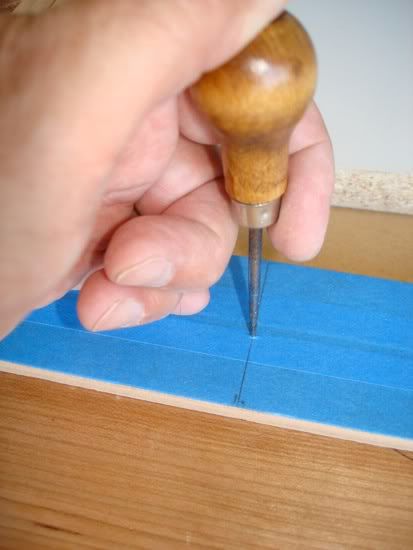 I use a 1 inch Forstner drill bit to cut the 3mm recess – I always set this up first on a scrap piece of lumber.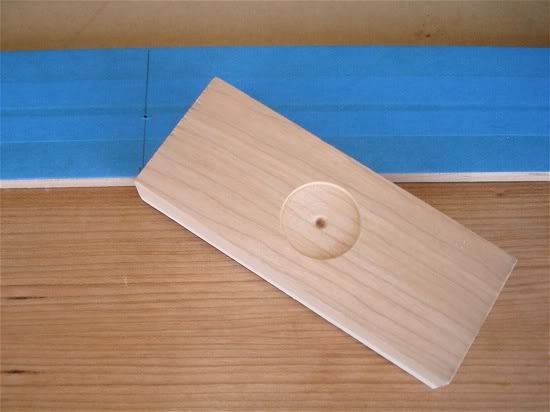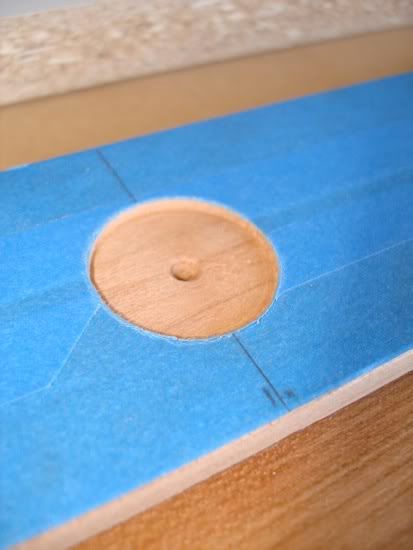 After cutting the recess, I run my thumbnail around the perimeter to firmly seat the tape mask. Any slight paint leak has always cleaned up easily with a few passes of a cabinet scraper later in the finishing phases.

I use a larger mask cut from a sheet of plastic coated freezer paper to protect the projetc from overspray – I am always very generous with this mask!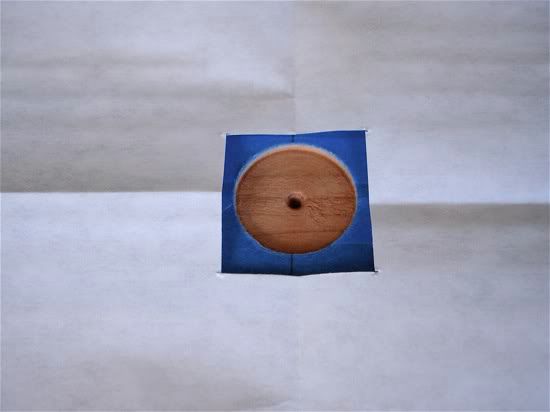 I seal the recess with spray shellac and apply two coats of black spray paint.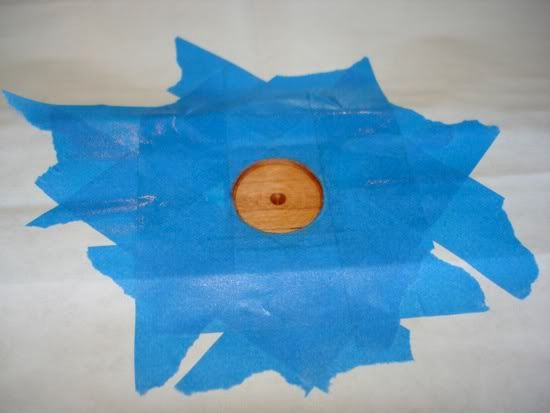 The recess of one of my two cherry quilt chests waiting for a brass Makers-Mark.

I apply the Makers-Mark at the end of the project when I am installing fittings. The fine black reveal line is subtle, but I like the effect.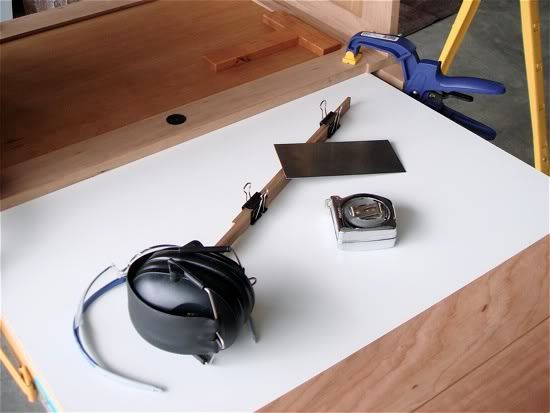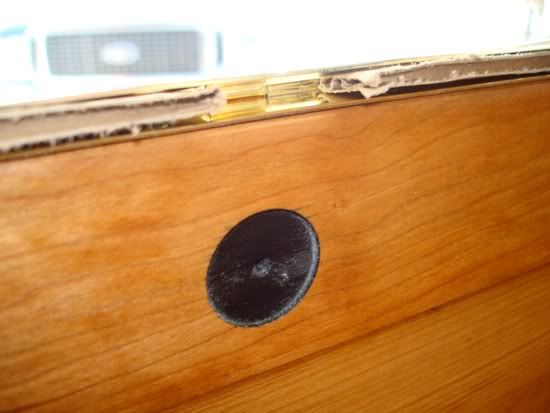 -- http://foldingrule.blogspot.com
---