Well, this is the last of this set of video episodes completing my first run at a veneering project. The panel turned out great and I am looking forward to exploring other wood species. This was a lot of fun. Trust me, if I can do this right out of the gates, anyone can!
Thanks to Neil Lamens at Furnitology Productions and JoeWoodworker.com
Finally the vacuum press is loaded!

The vacuum quick connector attached to the vacuum bag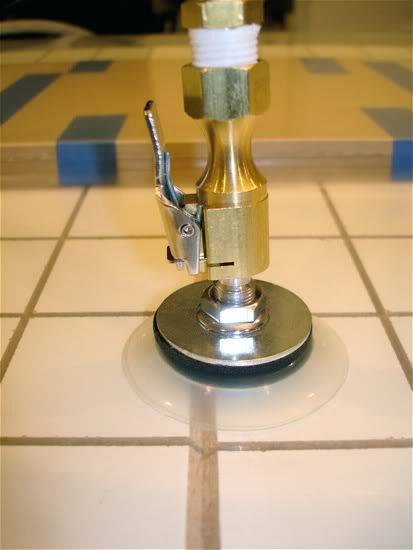 Final 1/4 inch MDF hardboard panel veneered with Movingu

The final (light colored) panel taped up to a cherry quilt chest frame for comparison

The final video episode for this installment

-- http://foldingrule.blogspot.com
---