VACUUM PRESS BAG STORAGE CONTAINER
I recently was inspired to start veneering using the vacuum press by Neil Lamens at Furnitology Productions. If you haven't had a chance to check out his website and video blog, it is really worthwhile to pay a visit sometime. He is currently finishing a contemporary veneered ash lingerie chest. I have been fascinated by this series. He has really focused on design elements and shop efficiency. His two episodes ( Episode 6 - Part 1 and Episode 6 - Part 2 ) on veneering sparked my desire to how to veneer. I plan on using this method to make my own dimensionally stable panels for my quilt chest series. I am excited about this because I will have the opportunity to incorporate some interesting species in my frame and panel construction.
Neil Lamens is a welcome new addition to the LumberJock community! ( update – thanks Wayne! )
This series will journal my experiences as I learn how to veneer. I am not an expert. I am sharing this series as a novice in the learning process. I know there are some very skilled woodworkers on LumberJocks that have a lot of experience with the vacuum press and veneering. It is my hope that they weigh in heavily during this series and that this will be a good reference for those considering the vacuum press and veneering.
I ordered my press and supplies from JoeWoodworker – if you are interested in veneering this site is a must!
My press just arrived and I will go thru what I ordered and how to put it together in up coming entries. One of the first things I did was make a storage container for my bag so it will not get damaged.
This Vacuum Bag Storage Tutorial is available as a PDF download on my website
I used a 4 inch poly drain pipe and end caps to make this container. My goal was to protect the bag, valve and end clamp.
The parts ready for assembly
(poly vacuum bag, end clamp, 4 inch drain pipe, two 4 inch end caps)

Drain pipe marked to length – ready to cut on the chop saw

Cutting to length on the chop saw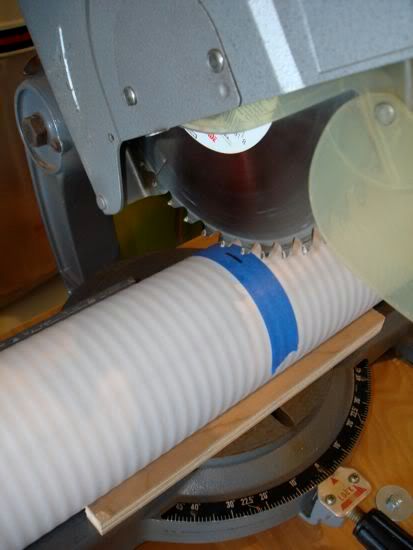 Drain pipe cut to length and ready for assembly

Getting ready to epoxy the end cap in place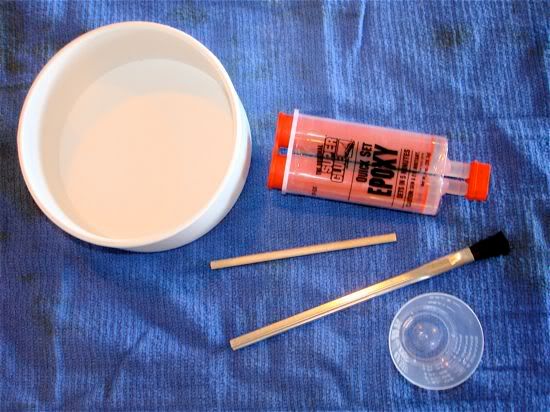 Getting ready to assemble the top cap – I marked this cap with green tape to make it easy to identify which end to open

End cap labled and ready for use

Project done – ready to store the bag

Sliding the bag in the storage tube – notice how this will protect the valve and bag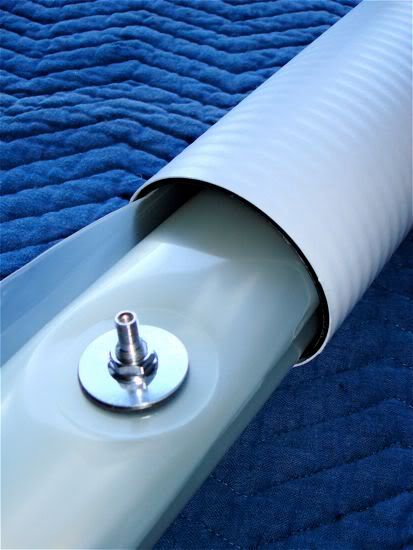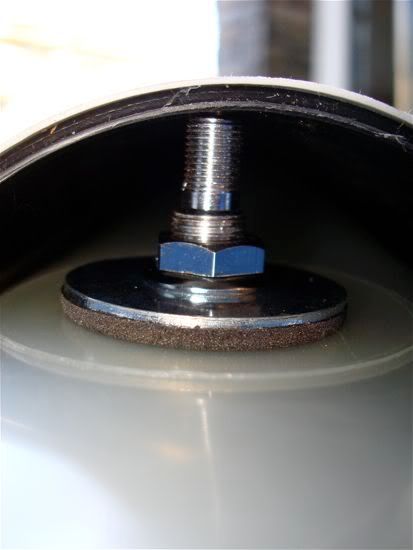 Finis
-- http://foldingrule.blogspot.com
---