Inprocess photos … two tiles to choose from.
frame is 4/4 quartersawn white oak. dyed, stained and seedlac … still needs a little work.
Which tile looks best in the frame ?
Photos are taken in my shop, on my table saw, covered with a burlap furniture blanket, under a 48 inch fluorescent light.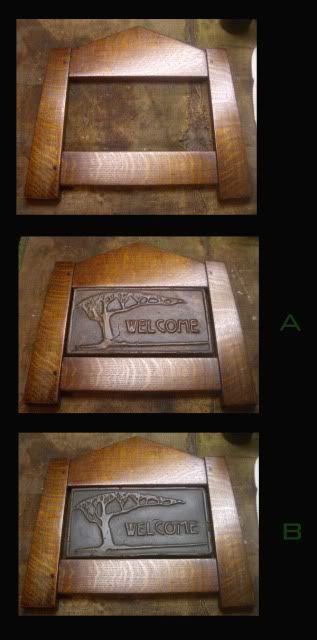 just because …. here is a set of experimental "elephant skin" tiles …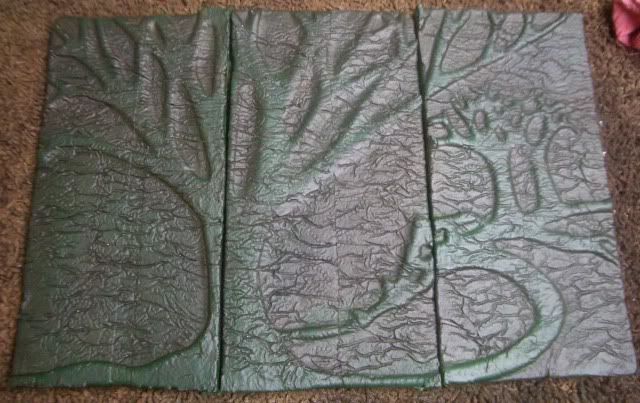 11 22 2008 Went with the darker one …. B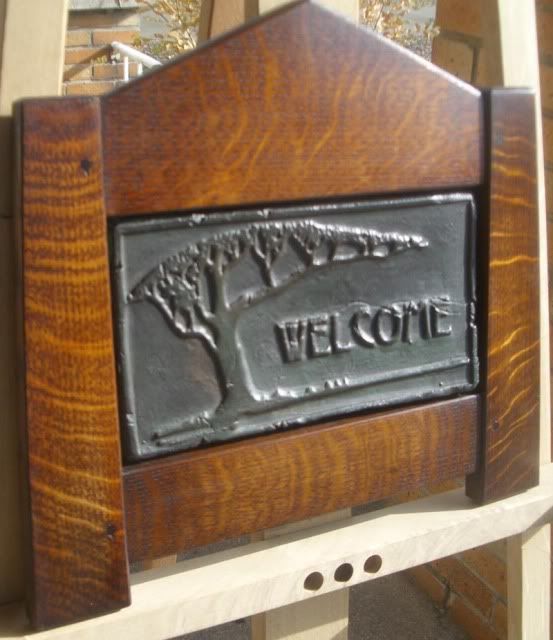 -- keeping myself entertained ... Humor and fun lubricate the brain
---