Lid and handle are loose tenon and mortice construction.
Cut he 1/8 inch mortices in the box and handle with the joint-matic .
Hinge Pins are 1/8" brass rod from Lowe's. Rods were clipped to length with side cutters and cut flush to box with a razor saw.
Sanded everything smooth to 200.
Box has a few coats of Rustoleum Spray Lacquer.
Tomorrow I will use brown wax and hand rub.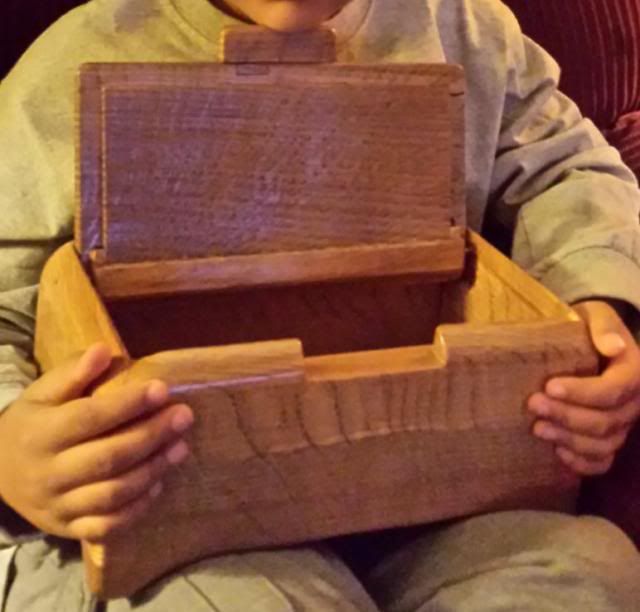 -- keeping myself entertained ... Humor and fun lubricate the brain
---