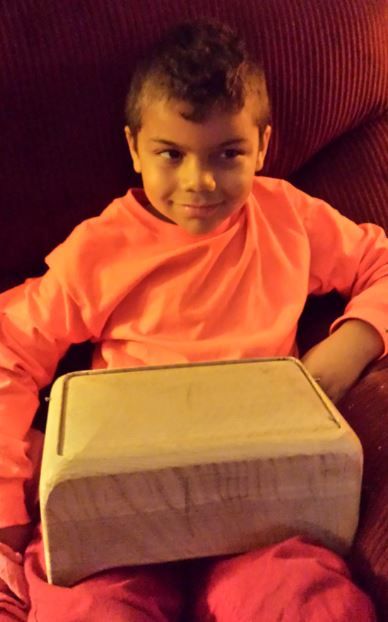 At this stage I popped out the lid and recessed the back of the lid 3/16"
This allows the lid to sit in deeper and creates a shadow line.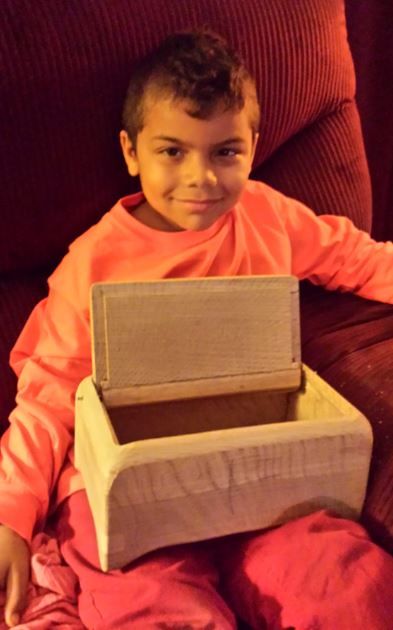 Once the lid is recessed I taped the lid shut and drilled the hinge pivot holes. Shown with loose nails as pins.
-- keeping myself entertained ... Humor and fun lubricate the brain
---