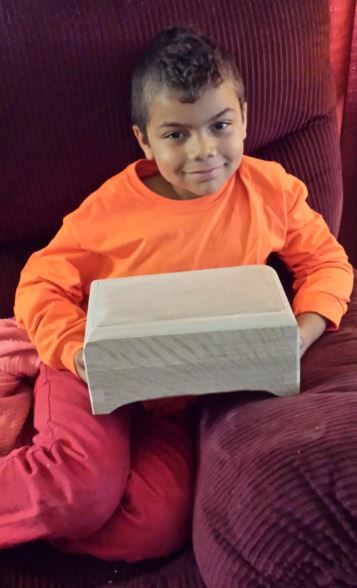 Next step in process.
Cut a top to match the recess. Left it proud 1/2 and snug fit.
Curves, top and contours were then abrasively shaped & carved on my 2hp 6×80 edge sander using 36 grit.
36 grit removes material very fast this way and the dust collector sucks in all the mess. Light touch cause it is easy to get carried away.


My edger sander looks identical to this one, except a totally different color, not labeled with a brand and is about 9 years old. A real work horse.
After the roughing on the belt sander I took it to my Ryobi Oscillating-spindle- sander to smooth it out and sand it to 80 grit.

-- keeping myself entertained ... Humor and fun lubricate the brain
---