Fired the load yesterday.
14 hour kiln cycle …. cone 1 … around 2000 degrees
Unloaded this evening. NO TILE BREAKAGE …. first time EVER !!
NO Cracks or anything !! Think the p-clay is the clay for me to use ...........
Photo my first complete 6 panel set !!!
Never in over 8 trys have I been able to get all 6 to survive.
Even when firing mutliple sets one would always break.

photo of the metal coatings material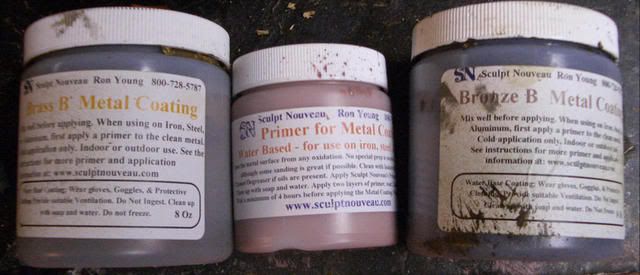 photo of primered tiles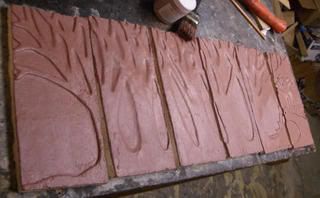 photo with brass coating
will brush on the bronze and acid tomorrow evening
-- keeping myself entertained ... Humor and fun lubricate the brain
---