Thought it might be fun to share photos of my tiles drying.
Then again it might be boring.
Well anyways !!
Tiles are sitting on the fiber ceiling tiles you buy from Lowes. Bought the damaged ones real real cheap.
Ceiling tiles are the best for this. Draws the wetness out of the clay and speeds the drying cycle time.
Also have an industrial size box fan blowing 24-7 on them. They're getting dry extra-quick.
Will start a kiln load sooner then estimated.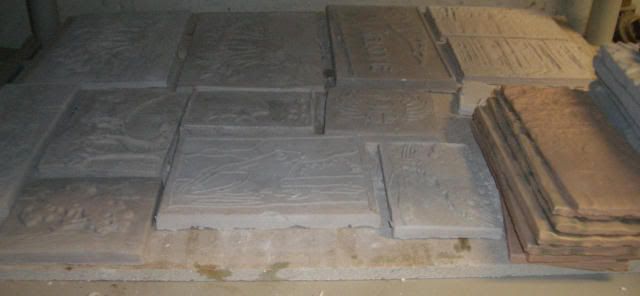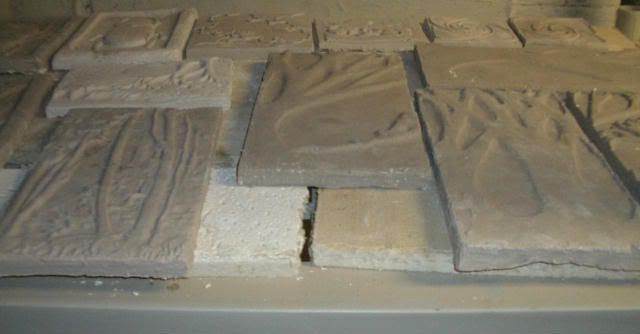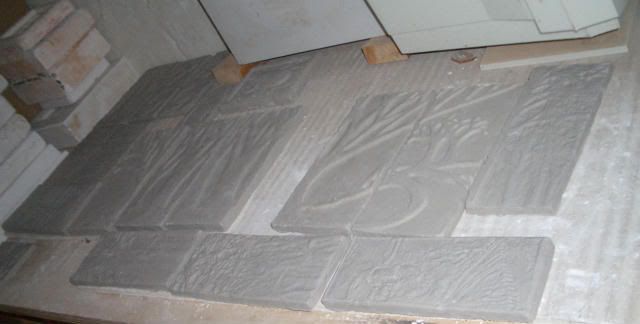 -- keeping myself entertained ... Humor and fun lubricate the brain
---