There is a man in my town that has a private museum. He has hundreds and hundreds of items, all in display cases with custom spot lighting … the whole nine yards. A for-real rich guy. Well anyway he hurt his back and is in a wheel chair, is getting old, downsizing etc.
He put up an eBay auction for a few fossils and because he had such a new eBay number, no one bid on his objects much. I bought a couple pieces before he gave up selling on eBay.
...
...
Frame is white oak and is 16 inches at the largest dimension. 1/16th inch Bronze balls came from Germany. They are actually ear studs with silver plated stainless steel posts. New old stock, I bought 6,000 of them on eBay about 5 years ago for about 10bucks. Posts are heated treated so they nailed in real good in the oak.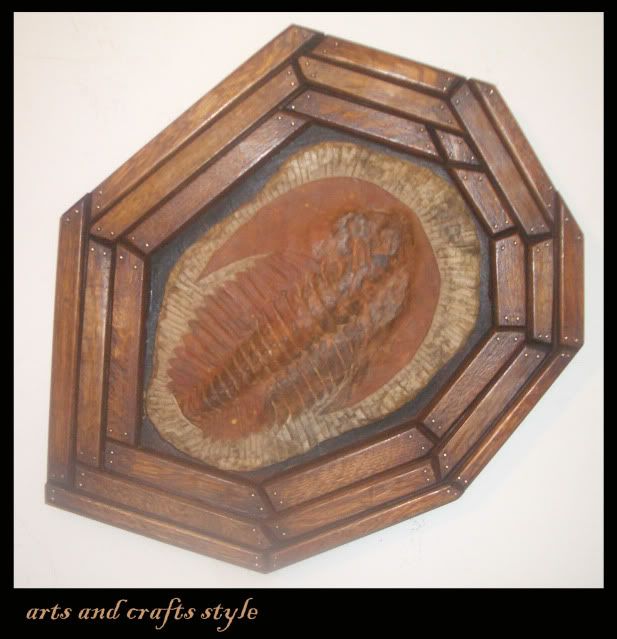 -- keeping myself entertained ... Humor and fun lubricate the brain
---